Last updated on: August 26, 2015
Fortune favors the prepared mind.
These words, attributed to the famous scientist Louis Pasteur, can be applied to many things. At the time, Pasteur was talking about scientific observation: he spent years studying and researching in the fields of chemistry and biology, so when he noticed that harmful germs in milk and beer were destroyed by a certain level of heat, he was able to think about it on a deeper level.
Pasteur drew from his research and preparation to turn a simple observation into the pasteurization process, still one of the most essential in the food industry some 150 years after its invention.
When launching a new WordPress site, it's important that you are prepared like Pasteur was. A site launch often means there is a lot going on: you have to prepare your strategy, communicate with potential customers, and keep things running smoothly with your original offering, all while readying the new site for launch.
Luckily, there are some WordPress plugins that can help you achieve all of these goals and make your life easier in the process. Let's take a look at which plugins are best for your pre-launch site, divided up into a few important categories.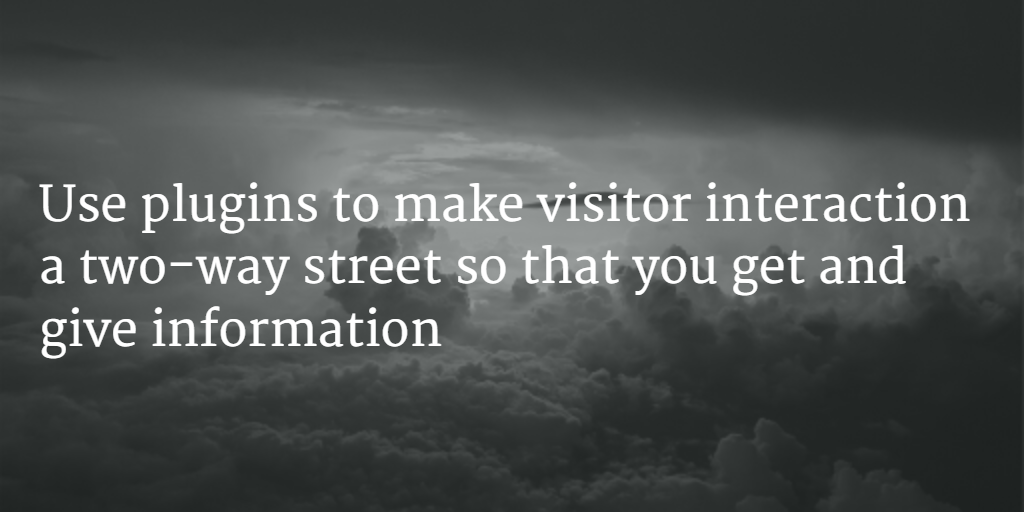 Collecting Visitor Information
It's important to collect information on your coming soon page for a few reasons. First, it helps you get a sense of what kinds of customers are gravitating to your offering, which can help you make tweaks and adjustments in the future.
Second, collecting visitor information allows you to find totally new visitors interested in the site's offering. Not only can you find out about them and their interests, you can gather their email addresses, which allows you to start marketing to a subscriber list before your site launches.
There are several great plugins for this: Gravity Forms, and MyMail are two popular ones. FeedBlitz is a powerful option if you want to launch a more involved marketing campaign. One of the great things about SeedProd is that you can use it with any plugin that has a shortcode, which gives you some flexibility about how you want to gather this important customer data.
Don't forget that email forms aren't the only way to get information. Use plugins to make visitor interaction a two-way street so that you get and give information. For example, why not use Social Media Feather to install social icons on your site and encourage people to visit you on Facebook or Twitter?
Even if you don't have a dedicated social media site for your new offering, promoting your presence on these channels can help encourage interaction and get people excited about your upcoming launch.

A few features of Sucuri, a popular WordPress security plugin
Security and Error Prevention
This is standard operating procedure for pre-launch WordPress sites. Every site should have a couple of plugins designed for keeping their site safe and cutting down on bugs. Akismet has become the gold standard of WordPress plugins for preventing spam and should be installed if you are going to have user comments anywhere on the site. You can also use the all-in-one security and firewall plugin or Sucuri to protect your site and detect malware before it becomes a problem.
Remember, don't go overboard with installing tons of plugins: a good security plugin will have a large number of features that handle many different functions, so you should only need a couple of them. A good backup plugin is also essential in case something goes wrong: VaultPress and BackupBuddy are popular options here. For more information about great security plugins and procedures, check out our comprehensive guide to pre-launch security for your WordPress website.
Design
With mobile-friendly design, custom colors and many additional fonts, SeedProd does a great job of helping you improve your site's pre-launch design all on its own. One popular design element for coming soon pages is a countdown timer. SeedProd does have a built in timer, but there are lots of other options for a countdown timer available if you want something a bit fancier.
Be sure whatever plugins you use are integrated with your own current design scheme so that everything stays consistent. For developers, there are plenty of plugins that can make the actual design process easier before the site launches. Some prefer to use CSS/HTML editors like CKEditor, to make coding easier.
Tracking and Analytics
You don't need to wait until your site is live to start measuring visitors. In fact, it's best to set it up before launch so that you can collect as much data as possible.
SeedProd allows you to gather both the email addresses and names of your visitors. Google Analytics is probably the most popular plugin for WordPress visitor tracking. Those looking for something a bit less complex might be happy with Clicky, a more visual tracking plugin that still provides lots of great information.
SeedProd also integrates easily with Infusionsoft, a very powerful automation and analytics tool that has a range of features that can help with everything from scheduling to following up with page visitors through email. The more information you can get about who is visiting your page and when, the easier it will be to tweak your site before launch so that you can make sure you are targeting the right audience.
Final Thoughts
WordPress plugins are important, but you also don't want to bog down your site with a large number of plugins before it even launches. The specific plugins that you choose will vary depending on the type of offering your coming soon site is promoting and the amount of marketing you plan on doing before your site launches.
SeedProd is designed to integrate with many of these plugins, which simplifies your pre-launch web development and keeps your site as lean as possible. If you prepare your site sufficiently and equip it with the right plugins, it is much easier to ensure that your launch goes off without a hitch.