Do you want to fix shopping cart abandonment on your site?
It's frustrating knowing that visitors have added your products to their shopping cart only to leave right before they commit to buying. It's a losing situation! Your customer doesn't get a cool new product, and you don't secure a sale.
But don't worry. The good news is there are plenty of ways to fix online shopping cart abandonment, which we'll explain in this article.
But first, it's important to understand what shopping cart abandonment is. Shall we take a look?
What Is Shopping Cart Abandonment?
Shopping cart abandonment is when online shoppers add products to their cart or start the checkout process but leave your site before purchasing.
The customer abandons the cart, much like in a physical store, where they'd leave a cart full of products and walk out of the store empty-handed.
According to cart abandonment statistics from Statista, the average shopping cart abandonment rate across industries is approximately 77.56%. However, the average cart abandonment rate can vary across industries.
Common Reasons for Shopping Cart Abandonment
There can be many reasons why potential customers abandon your shopping cart because every eCommerce store is different. However, there are some common causes that most eCommerce sites share:
Trust: website visitors may not trust that their credit card information will be secure.
Shipping costs: it could be that you have high shipping costs compared to the price of your goods.
Checkout process: if you have a complicated checkout process, users simply won't finish it.
Payment options: users may abandon your checkout flow if you don't offer the payment methods they prefer or a relevant return policy.
Price: many shoppers use price comparison sites to find the best deal across multiple online retailers. If your prices are too high, they'll go elsewhere.
User experience: people have short attention spans and no patience for errors. If your eCommerce website frequently experiences performance issues and glitches, potential customers with jump ship for a better customer experience.
How to Track Shopping Cart Abandonment
You know what shopping cart abandonment is now, but how do you track it? How do you find out who's bouncing away from your site without completing their purchase?
You might not know this, but Google Analytics Enhanced eCommerce tracking allows you to track cart abandonment rates. Couple this with seamless tracking and insights from MonsterInsights, and you can figure out how to reduce cart abandonment, generate more revenue, and increase conversion rates.
Check out our MonsterInsights review here.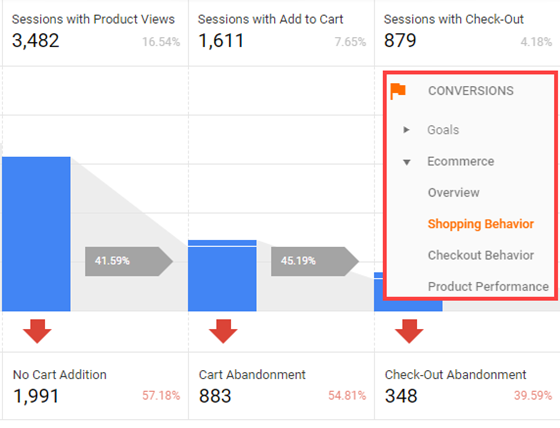 See this article for a step-by-step guide on tracking shopping cart abandonment with Google Analytics.
How to Fix Cart Shopping Abandonment
Now that you know how to track abandonment rates, it's time to fix them. Here are some easy ways to fix shopping cart abandonment so you can secure those sales.
1. Use Exit-Intent Popups
An effective way to fix shopping cart abandonment is to use exit-intent popups.
This type of popup works on any page, including a WordPress checkout page and shopping cart pages, and they work by detecting when a visitor is about to leave the page. Then it displays a popup message encouraging them to stay on the page with a special discount code, offer, or more information.
A good example is to offer visitors a money-off coupon code much like the one below.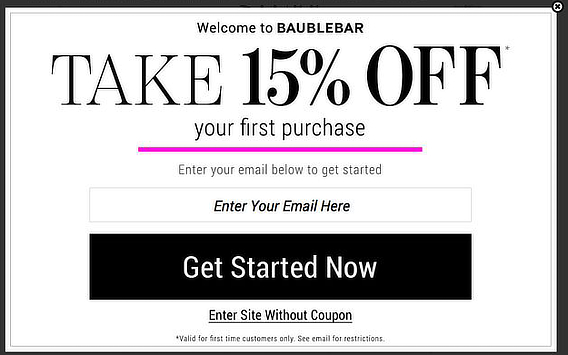 With exit-intent technology from OptinMonster, you can make your offers even more targeted by showing a different message based on the products the visitor shows interest in or the pages they've visited. It also offers A/B split testing to improve your cart recovery optimization.
To learn how to create an exit-intent popup on Shopify, you can check out this step-by-step guide.
2. Get Rid of Surprises
Next up is removing the surprises that cause your shoppers to abandon your eCommerce business. This is because unexpected costs like shipping fees and taxes are some of the most common reasons for leaving.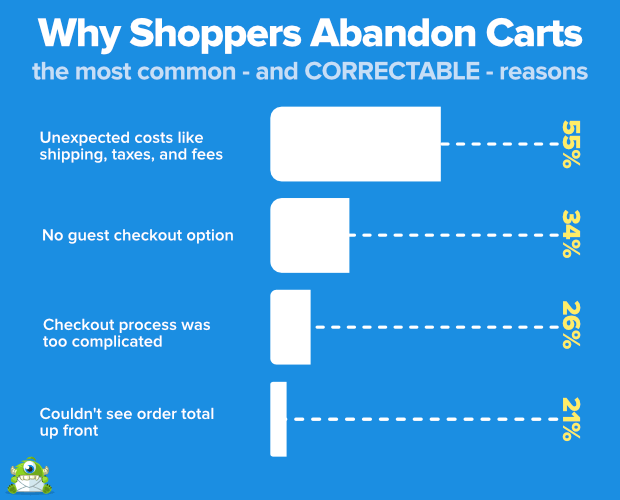 Simply put, people don't like surprises when they're buying things. To get rid of the shock, you'll need to clarify all extra costs and shipping options upfront before shoppers add products to their carts to avoid lost sales.
But how do you do that when shipping costs can change and fluctuate?
The answer is to add a shipping calculator to your product pages so customers can learn the shipping costs before adding products to their cart.
If you use WooCommerce for your online store, you can get a WordPress plugin to do the job of adding a shipping calculator for you, like the WooCommerce Calculate Shipping Button plugin.
For Shopify, many of their themes have a shipping rate calculator built-in which is a simple place to start. Or, you can add a calculator to any of their themes yourself.
If there are any other fees, such as:
Sales tax
Handling fees
Item customization charges
You'll want to ensure they're clear on the product page to avoid surprises and confusing your customers.
3. Keep the Shopping Cart Visible
Many people who abandon their shopping carts want to save the products for consideration on another day. So to ensure they return later, it's a smart move to keep the cart visible. Otherwise, they'll forget all about it because they can't see it.
One way you can do this is to display your cart icon at the top of the screen, where it's easy to notice. When people click or hover over it, the icon can expand.
Amazon keeps its shopping cart top-of-mind in a similar way. The basket icon shows you exactly how many items are in your cart, so you know at a glance that you haven't yet completed your purchase.

WooCommerce stores can add a cart icon similar to this by using the WooCommerce Menu Bar Plugin.

4. Allow Guests to Checkout
Here's something for you to think about. Did you know that asking shoppers to create an account right before checking out can cause them to abandon their cart, dropping off your site?
This is because it's a lot to ask of first-time customers. Imagine the following scenario:
You've just found a product you love on a site you've never shopped on before. When you start the checkout process, you're asked to add your information and then leave the site to confirm your email address. Then you have to go back to the site to complete buying your item.
Would you want to go through all that to get a product you can probably get somewhere else without having to take those extra steps? Probably not!
You need to take that barrier down, and you can do this by adding a guest checkout option. You can always ask them to sign-up after they've completed their purchase.
To enable guest checkout in WooCommerce, check the enable guest checkout checkbox.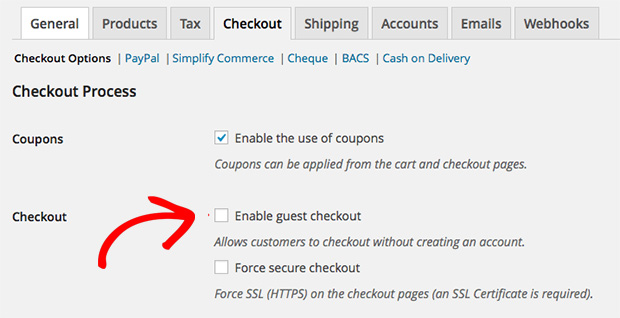 And if you use Shopify, select the accounts are optional option inside the Customer Account Settings.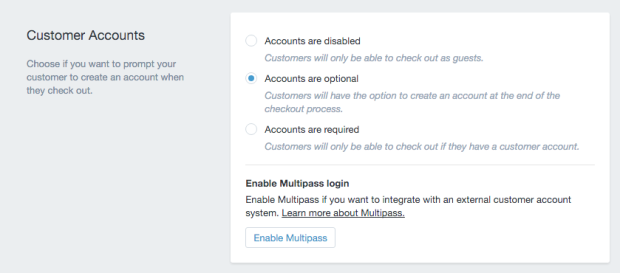 5. Make Checking out Faster
Another way to fix shopping cart abandonment on your site is to streamline the entire checkout process. Do you need loads of extra pages for your customers to click through before completing their purchase?
Reduce the number of hoops shoppers have to jump through by keeping things as simple as possible.
The design portfolio site Dribbble is an excellent example of a super-fast checkout process, as you can see below: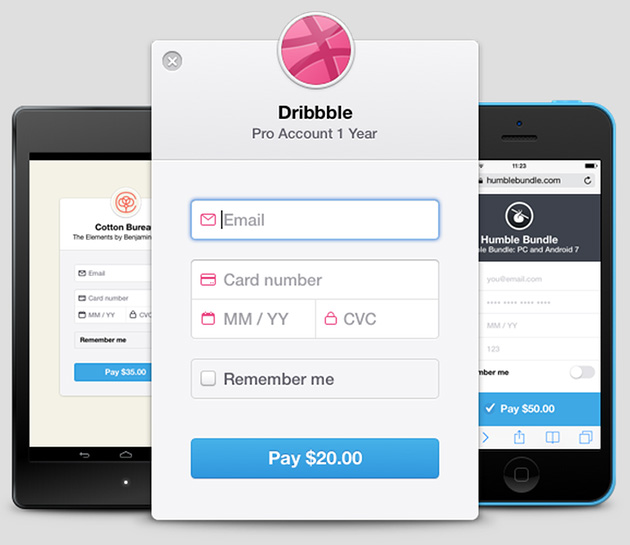 All customers need to do is enter their email card information and click the button to pay. They don't even need to enter a name!
Something else that's noteworthy is the remember me option. Checking means the customer won't have to enter that information again the next time they purchase from the site.
The best way to tackle this problem is to create a custom checkout page for your website.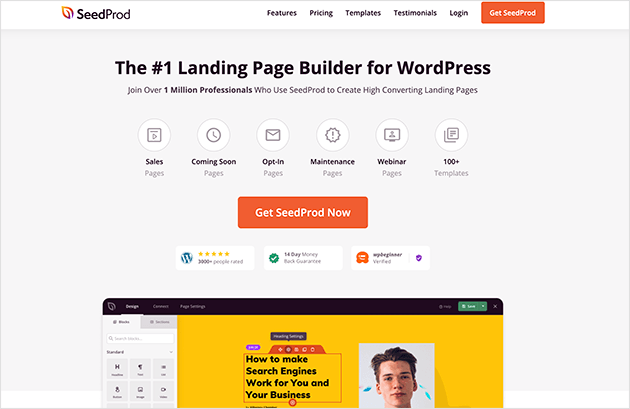 Powerful WordPress plugins like SeedProd's drag-and-drop theme builder can help you create fully optimized checkout layouts without writing code or hiring a developer. Its visual editor is easy to use, even if you're inexperienced, allowing you to point and click to design your checkout page any way you like.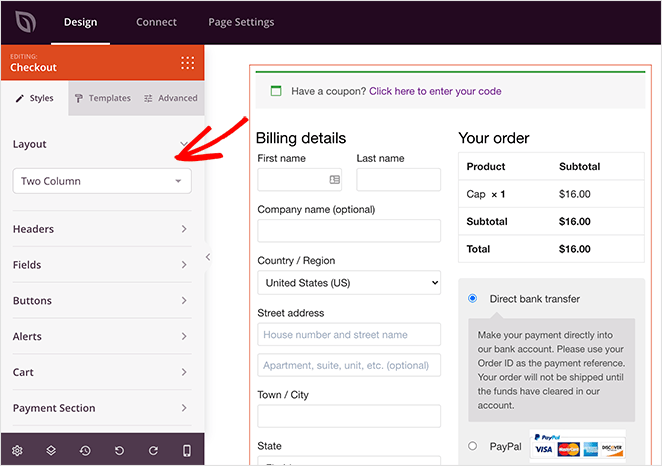 SeedProd directly integrates with WooCommerce, meaning you'll face no compatibility issues with your online store. It's also lightning-fast and bloat-free, ensuring your site is quick enough to keep your visitors' attention.
Follow this step-by-step guide to create a custom checkout page with SeedProd. Or click the button below to jump right in.
6. Make it Easier to Get in Touch
There's no doubt that some customers will need to get in touch to ask questions before they make a purchase. And it's your responsibility to make any information they need easy to reach by sending them to your frequently asked questions page or offering a way for them to get in touch directly.
An excellent way to help direct your customers to the right place is by having a live chat function. Using live chat software can help keep your visitors happy, increase their average order value, and even convert window shoppers into paying customers!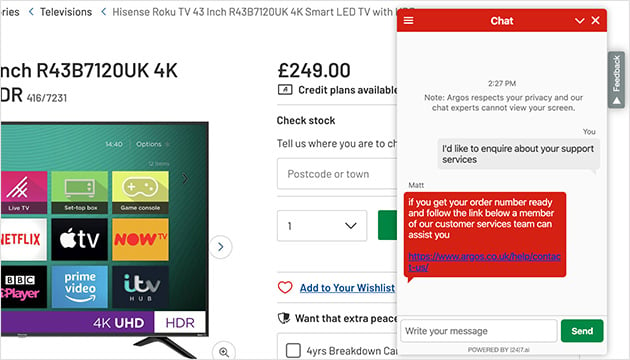 Here are some of the best live chat plugins available to help you find the right one for you.
But if you're unable to offer a live chat service to shoppers, making your business phone number and email contact details easy to find is just as good.
Related: 7 Best VoIP Providers (Compared)
7. Let Shoppers Save Their Cart
It's safe to say that most online shoppers are comparison shoppers, meaning they're people who open a bunch of the same products from different sites so that they can compare the prices.
This practice can sometimes go on for days, swapping in and out between tabs before deciding to purchase. So it makes sense to have a shopping cart in place that allows shoppers to save the items they've added.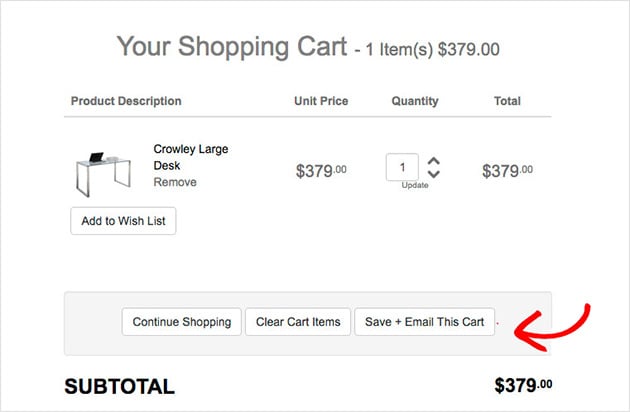 By doing this, you can use retargeting ads and other retargeting methods to find the shoppers who haven't yet checked out. Depending on the shopping provider you use, there are several ways you can let people save their cart.
For example, Shopify Professional or Unlimited allows you to monitor abandoned shopping carts and send cart abandonment emails with a link to their abandoned items.
You can check out this roundup for more cart-saver tools to find one that suits your needs best.
8. Display Security Badges
It's also worth considering that most shoppers these days are pretty concerned about the security of their information. When they're shopping online, especially from a site they haven't used before, they'll want to be sure they can trust the site enough to part with their payment details.
Showing verified security badges on your site can go a long way to improving customers' trust and reducing the rate of cart abandonment. But not all security badges evoke the same sense of trust.
According to research by Baymard Institute, the Norton Secured seal is the most trusted badge. So it's a good idea to look into each option to figure out which is the best choice for your site.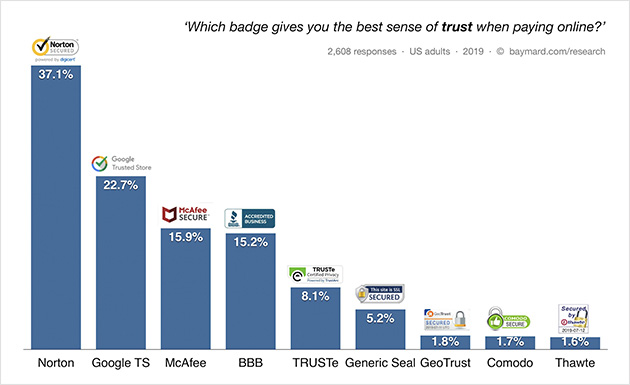 For example, you can include logos from PayPal, Apple Pay, and other payment gateways you use. Try A/B testing different logos to see which combination has the most powerful effect.
9. Use Remarketing to Target Cart Abandoners
Remarketing is an advertising method that's also super cost-effective. It works by letting you show customized ads to people who have recently visited your website.
Remarketing ads are a great way to target customers who have abandoned their cart on other websites or social media by showing an ad that reminds them to complete their order.
You might need to gather demographics and interest reports on your site to target people more effectively across different channels. Click here to learn how to collect demographics and interest reports in Google Analytics.
10. Use Scarcity Marketing
It's often the case that shoppers need just a little more encouragement to complete their purchase. This is where scarcity marketing helps by creating a sense of urgency.
One way to use scarcity in your store is to show how many products are left in stock. Such as telling a customer that there are only 4 pairs of sneakers left in the size they want. This information can motivate them to buy the sneakers to avoid missing out.
Another way to use scarcity is to display a countdown timer for when you have a flash sale or special deal running.

When shoppers notice that they only have a few hours left to take advantage of the offer, they're more likely to complete their purchase instead of wasting time browsing around.
You can even go one step further by combining the scarcity of a countdown timer with social proof.
Check out TrustPulse, which allows you to display a popup notification on your site whenever someone purchases one of your products. Using social proof in this way can increase your site conversions by up to 15%!
Here's a detailed TrustPulse review to get you started.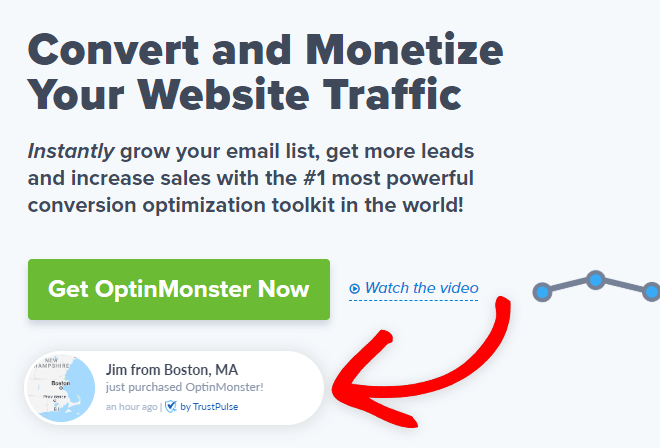 11. Offer Free Shipping
Moving on, did you know that shipping costs are the top reason why shoppers abandon their carts? Because of this, one of the best things you can do is offer free shipping to your customers.
Free delivery of products is a huge selling point and an excellent incentive for people to shop on your website. So take advantage of this by making it clear to potential customers that shopping with you has the bonus of free shipping.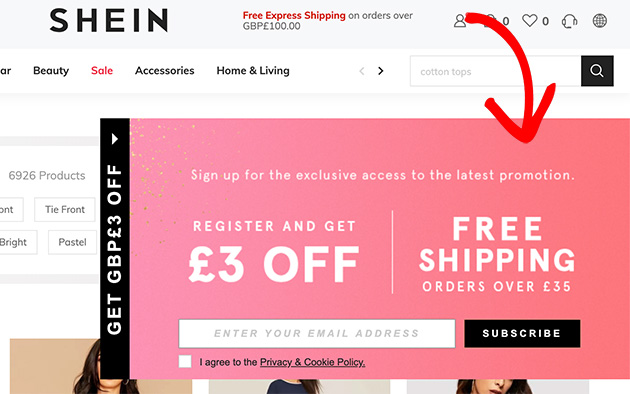 With this reassurance, shoppers are less likely to look elsewhere for better deals and more likely to complete their purchases.
12. Double Down on Email Marketing
Email marketing is another effective tool in addressing shopping cart abandonment. After users opt-in to receive emails, you can create an email sequence that triggers when a customer abandons their cart.
Typically, this involves setting up an email service provider with an automation feature. The emails should be sent at specific time intervals, such as 1 hour, 24 hours, and 72 hours after abandonment.
From there, you can monitor the performance of your cart abandonment email campaigns to see which strategies are most effective. Analyze open rates, click-through rates, and conversion rates and A/B test different subject lines, content, and offers to optimize your emails further.
13. Improve Your Page Load Times
Your page speed also plays an important role in shopping cart abandonment. Slow loading times can lead to a frustrating user experience, causing potential customers to leave your site without completing a purchase.
Faster page load times can improve the overall user experience, leading to higher customer satisfaction and increased conversion rates. Studies have shown that even a one-second delay in page load time can result in a significant decrease in conversions.
To reduce shopping cart abandonment, it is crucial to optimize page load times by:
Minimizing HTTP requests
Compressing and optimizing images
Implementing lazy loading for images and other elements
Minimizing the use of render-blocking resources
Enabling browser caching
Compressing and minifying CSS, JavaScript, and HTML files
Using a Content Delivery Network (CDN)
By addressing these factors and ensuring a fast and smooth user experience, you can reduce shopping cart abandonment and increase the likelihood of completed purchases.
14. Use Social Proof
Let's not forget about the power of social proof. It's where people conform to the actions of others because they think it's the right thing to do. In the context of eCommerce, social proof can be used to build trust, credibility, and confidence in potential customers.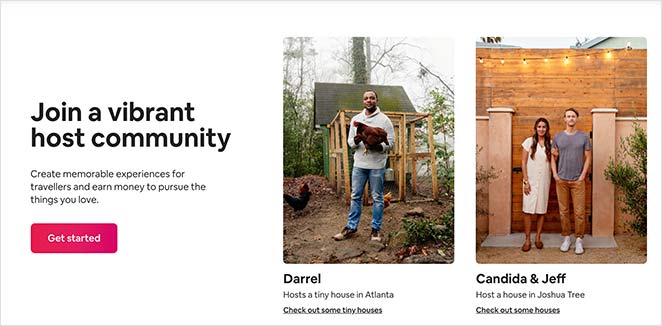 Some ways to incorporate social proof into your online store to reduce shopping cart abandonment include:
Customer reviews and ratings: Showcasing positive reviews and high ratings from previous customers can help build trust and encourage new customers to complete their purchases.
Testimonials: Featuring testimonials from satisfied customers can provide reassurance about the quality of your products or services.
User-generated content: Sharing photos, videos, or social media posts from customers using your products can create a sense of community and make potential customers feel more confident in their purchase decisions.
Social media follower count and engagement: Displaying a large number of followers or high engagement rates on social media platforms can help establish your brand's credibility and trustworthiness.
Influencer endorsements: Collaborating with influencers or industry experts who endorse your products can lend credibility and help persuade potential customers to buy.
Best-seller or most popular products: Highlighting your best-selling or most popular products can signal to potential customers that these items are popular and well-liked by others.
By incorporating social proof into your online store, you can create a sense of trust and confidence in potential customers, which can ultimately reduce shopping cart abandonment and increase conversion rates.
Congratulations! Today you've learned all about shopping cart abandonment and how you can fix it.
We hope you found this article helpful. And, if you're looking for ways to speed up your WooCommerce store, this guide has some handy steps you can take.
While you're here, why not give us a like on Facebook and follow us on Twitter to keep up with our latest WordPress guides.