Last updated on: August 29, 2019
The famous Irish writer George Bernard Shaw once said, "Progress is impossible without change."
While Shaw wasn't talking about website development, everyone knows the importance of continuously changing a website to make it better.
But there are also some risks involved. What if you confuse your customers? How will a redesign impact your search rankings? How will you communicate with your audience until your site gets back up?
These are all big challenges, but with the right planning and some marketing ingenuity, they are also solvable challenges.
Here's how to take time to work on a new and improved version of your website without turning off your visitors or losing rankings in search results.
Create a timeline, then stick to it
One of your first steps in a website redesign should be starting at the end. That means clearly defining your end goals for your redesign and how you'll know when you get there. Do you just want to get a new theme installed and port the content over? Is it a simple color scheme change? Or, are you completely overhauling your user experience?
Whatever kind of redesign you are undertaking, make sure that you'll know what the overarching goals of the project are. From there, you can build out your timeline: estimate how long it will take to complete each phase of the project. This creates a roadmap that you can follow as the project progresses.
There are a number of tools available that can help you create and manage your project timeline, including:
Basecamp, a project management tool
Teamwork, an online platform for business collaboration
Physical whiteboards and calendars
Agile task boards (sometimes referred to as scrum boards, named for the popular approach to project management)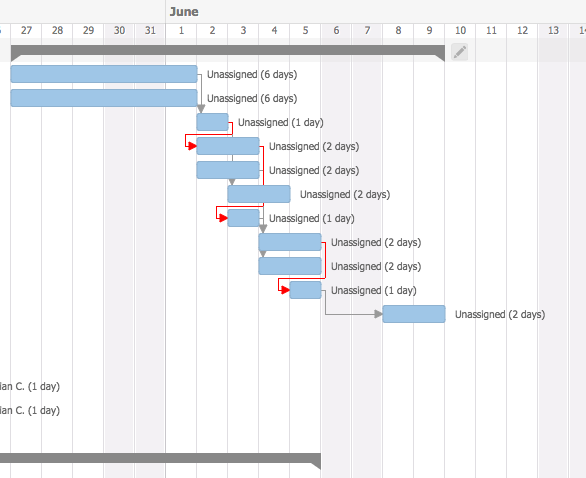 Teamwork includes a Gantt chart view that allows you to see all projects in progress in visual form
Of course, like any project with a significant scope, even the best-planned web redesign timelines sometimes go awry. You should expect some wrinkles in your timeline over the course of the project, and that's okay: just do your best to get back on track and stay there moving forward.
Stay in touch
You might be surprised at how tolerant your customers and followers are to changes with your brand, as long as you let them know about it in advance. Whether you decide to send an email blast before your site is launched, create a social media update, or both, it's important that you let people know that you are redesigning your website. You should also share other important information with them: when the site is expected to be back up, why it's being redesigned, and where they can go in the meantime to correspond with your company.
This strategy brings a lot of value for two reasons: first, it reassures your prospects that you are thinking about them and are striving to make things better for them. Second, it offers you an excellent opportunity for a sales contact. Don't be aggressive: people who aren't already engaged with your brand will be turned off by a hard sell in a reminder email. Instead, gently remind your recipients of what your brand has to offer. You just might re-engage a prospect who was interested in your offering but had forgotten about you.
Use it as an opportunity to personalize your brand
Looking for a way to give your brand some personal flair and forge a stronger connection with your audience? One of the easiest ways to do this is to use the time that you are redesigning your website as a way to show people what you have been doing to bring them an even better website experience. Pull back the curtain and reveal your Wizard of Oz!
Behind-the-scenes videos are the perfect tool for building user engagement while you are redesigning your website. Companies of all sizes are incorporating these kinds of videos into their marketing, from major corporations like American Airlines to successful startups like Airbnb.
American Airlines' videos provide the answers to questions that its audience is curious about, like how they determine which flights are delayed and canceled or what happens to a bag after you check it. If there are some questions commonly asked about your company and its offerings, addressing these questions in a behind-the-scenes video is an excellent way to keep people interested.
A website redesign is also an extraordinary opportunity to help generate engagement in your audience when you let your customers and prospects have a say in parts of the design. Unsure about which color to use for your sidebar? Curious about which types of content you should share on your new website? Use these questions as an opportunity to reach out to your following and see what they think.
Not only does this help you better understand your target demographic and what they are looking for, it helps them feel closer to your brand, since they had a say in a part of the direction that you chose to go with your website.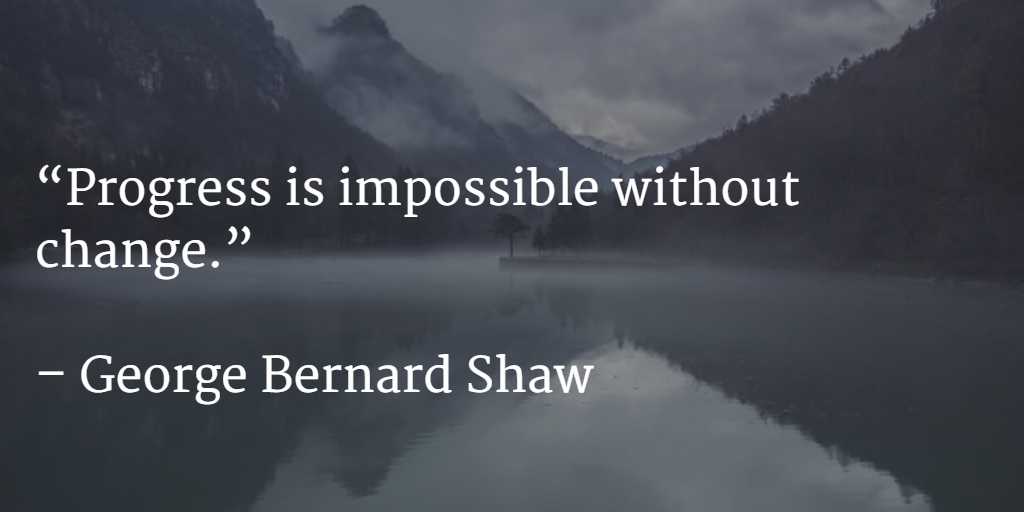 Optimize your remaining sites properly
Since you will have at least one temporary page up to communicate with visitors who come to your site, it's important that these pages are created in a way that doesn't confuse your readers or cause search crawlers to have trouble understanding your website.
One of the most important things you can do to preserve your ranking while redesigning your website is using a 301 redirect. A 301 redirect is simply a code that directs search engine crawlers from an outdated address to a new one.
But it's a critical part of maintaining your search rankings, because a 301 redirect allows you to transfer over all of the link authority that your site has built up over time. This link authority is critical for search engine optimization. Research shows that using a 301 redirect properly can allow you to preserve as much as 85% of the link authority of your existing website.
Since you'll be redesigning your website, there's a chance that your visitors might run into some unexpected errors. This is where you'll need to remember another key tenet of optimization: designing your error pages in a way that engages your audience and doesn't confuse or frustrate them.
Don't make the mistake of using a stock 404 page that comes with your theme. While this might seem like an easy solution, chances are it won't offer the kind of engagement that you need to maximize conversions on your temporary page. The perfect 404 page is one that not only tells your visitors what's going on with your website redesign, but also lets your brand's personality shine through. Don't be afraid to be witty or even a little silly with your 404 pages: it'll help endear you to your audience.
You'll also want to make it a point to work on the on-site optimization as well. If you are going to have a temporary website up while your site is being redesigned, you'll want to ensure that it's laid out in a way that encourages visitors to take the action you want them to. Incorporate buttons, short copy, and basic forms that are strategically placed on your website to improve conversions. With some tweaking and testing, you may find that a simple coming soon page becomes a conversion magnet that helps you grow your audience in an unlikely way.
The final word on search-friendly redesign
There are two elements to making sure that your page is redesigned without losing search rankings or traffic: the technical side, which instructs the way that search engines interpret your page while it's under construction, and the public side, which is how you communicate with visitors. By nailing both parts down you can ensure a seamless transition into a new and improved website that continues to grow your prospect base and helps you attract more visitors.