While there's certainly still a place for marketing professionals in this world, it's astonishing what you can do for free these days. With the help of some simple yet solid – and free – WordPress plugins, you can perform marketing functions that used to require a crew of experts and wheelbarrows of money.
Free is a very good price – if the plugin does what you want in a way that doesn't make you wish you'd never heard of it. I test-drove a dozen free WordPress marketing plugins, and four of them did what they said they would, in a straightforward way, with a reasonable user interface, with adequate documentation, and without giving me the WordPress White Screen of Death.
In this article, I'll look at why you'll want these WordPress plugins to kickstart your marketing efforts and what your experience will be like.
1. MailPoet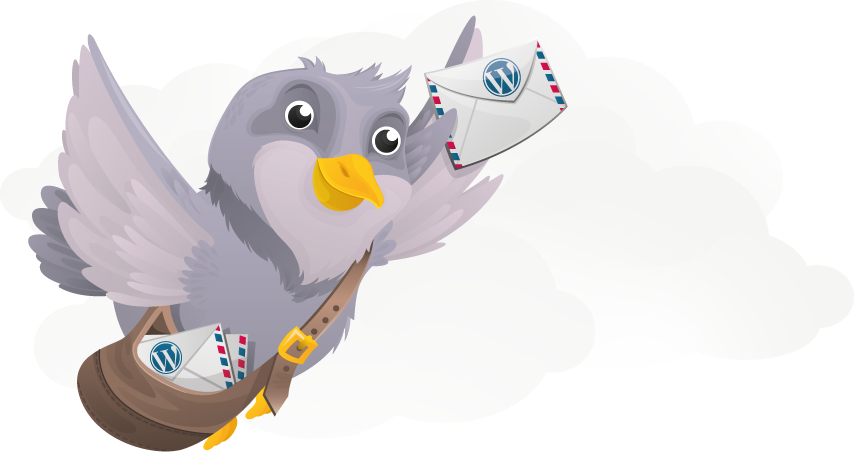 MailPoet enables you to sign up subscribers on your website using a widget and then create and send newsletters and automated emails.
Why Use Email Marketing?
Customers prefer email marketing. In a MarketingSherpa survey of more than 2,000 U.S. adults, 72% said they preferred to be communicated with via email over any other way, including social media and telephone. The same report says that 91% of U.S. adults actually like receiving promotional emails from companies they have relationships with.
Email marketing is highly effective. In a study by the Direct Marketing Association, the overall response rate for email was only 0.12%, but the ROI on email was 28.5% (compared to 7% ROI on direct mail, with a response rate of 3.4%). The MarketingSherpa study shows that 69% of those polled have bought after being influenced by an email.
Email marketing puts you in control. You can send emails to your prospect and customer lists whenever you want – as long as you don't get irritating about it. That means that instead of waiting around for the customer to do something to move towards a sale, you can do something; repeatedly and directly. You can also fine tune your list and speak to different customer personas in different emails. Two more pluses that put you in control with email marketing: You don't need a designer to create attractive emails, and you will know within a couple of days how big a response your email call-to-action is getting.
What MailPoet Does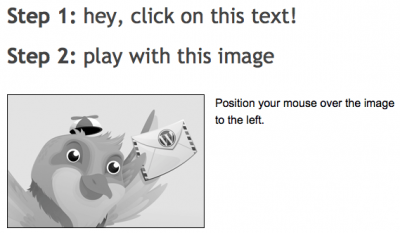 MailPoet doesn't have the features list of plugins like MailChimp, but it does an awful lot still and is amazingly easy to use. It has been downloaded over 3 million times and still manages to keep a 5-star rating.
You can easily install it using the WordPress Plugins menu. You'll then get a MailPoet menu in your WP administrative sidebar with three submenus:
The Newsletters submenu contains a draft newsletter 'User Guide' that enables you to experiment with the drag-and-drop interface. You can choose from about 50 free themes or create your own – add and format titles and text, insert various styles of dividers, add images and (some) social media icons.
You can view your email list via the Subscribers submenu. Here is where the info from people who sign up via your website forms goes – email address and name. You can add and edit lists here, manually add subscribers, and import and export email lists. You can also see when recipients have opened, and clicked in, your email message.
The Settings submenu enables you to design forms to collect site visitors' email address and name via a simple drag-and-drop interface. Here is also where you can enable signup confirmation (if you want the subscriber to confirm via email), add a subscribe checkbox for someone leaving a comment, and implement simple sending options. You can also find links to free and premium add-ons – for instance, if you have an online store using Jigoshop or WooCommerce, you can easily add a checkbox at checkout for customers to sign up for your newsletter. Another add-on option is to integrate MailPoet with our Coming Soon Page plugin, so you can begin collecting subscribers before your site is even live.
MailPoet has extraordinary technical support for a free plugin, in that it pledges to answer questions from users of the free version within 24 hours. The premium version (starting at $99 per year) cuts that maximum time to 12 hours and also provides integrated statistical reporting to help you make sense of the results of your email marketing campaigns.
2. Google Analytics Dashboard for WordPress

Google Analytics Dashboard for WordPress is a free plugin that integrates Google Analytics with your WordPress site. (Not to be confused with the normal Google Analytics Dashboard).
Why Use Google Analytics?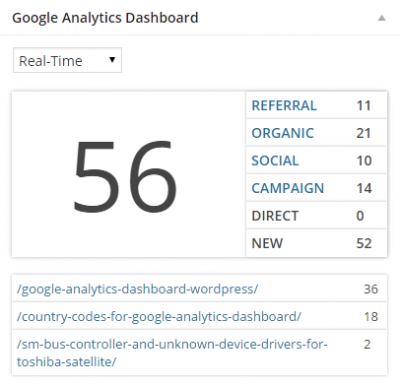 Google Analytics is a comprehensive free service that provides traffic statistics for your website.
You can discover not only how many visitors your site receives, but also where they are geographically, what browsers they use, how long they stay on your site, what they do there, how they got there, at what time, via which search engines or web pages, and much, much more.
These statistics are extremely useful in figuring out who your prospects and customers are, in adjusting your website content to attract them, and in determining marketing strategies to leverage your online strengths.
What Google Analytics Dashboard for WordPress Does
Google Analytics Dashboard for WordPress inserts a tracking code on each of your website pages, and then displays real-time statistics and reports regarding your site visitors directly on your WordPress dashboard and in your Post and Page screens. This free plugin has been downloaded over two million times and has an excellent star rating.
You need a free Google Analytics account to get started. Then install Google Analytics Dashboard for WordPress as you would any other plugin. You'll be offered links to a video and a tutorial, and you can then authorize your account and get a secure access code.
Google Analytics Dashboard for WordPress shows the numbers of site and page visitors in real time, along with where the traffic is coming from, displayed in tables or graphs. For instance, it can show your visitors by country on a map or in a chart, while local businesses can choose to display visitors by regional cities instead.
3. Supreme Google Webfonts

Supreme Google Webfonts is a free plugin that makes the open-source Google Fonts type kit available for use in your WordPress website content.
Why Use Google Fonts?
In the past, website design had some good excuses for looking less than dazzling when it came to typography. If you wanted to make sure that everyone seeing your website would see the correct fonts – and thus the layout you had in mind – you could only use web-safe fonts, and there weren't very many of them, so it was hard to make a typographic impact the way designers do with print media.
But these days, most browsers can display hundreds of font faces correctly, and web design has well and truly woken up to that fact. Get inspired by these examples of great web typography using Google Fonts, by these trends in 2015 for using Google Fonts, and by these examples of how various font pairs look together.
When used with a professional eye, typography gives your marketing a definite kick. Learn how to use it well, and your impact will grow.
What Supreme Google Webfonts Does
The Supreme Google Webfonts plugin enables you to easily use fonts from the Google Fonts type kit in your web pages and posts. This means that everyone who sees your site will see the correct fonts because your website pulls the fonts from Google Fonts' online repository. With over 4,000 active installs, this plugin garners a nearly-perfect star rating.
Just install Supreme Google Webfonts as you would any other plugin, then all you have to do is navigate to Settings > Writing and select the checkboxes of the fonts you want to use. Then, in the visual editor of your page or post, you'll see a third row in the formatting area, with a drop-down menu for selecting fonts and font sizes.
4. Popup Maker

Popup Maker lets you create and control popup windows on your website.
Why Use Popups?
It's no accident that popups are all over the web – they work.
People tend to find popup windows annoying, yet popups consistently have higher conversion rates than alternatives. Sometimes much higher, with reports of increases of 600% and more.
So the risk of irritating your site visitors may well be worth it, as popups force them to look at what you want them to see. But the technique is intrusive, and if you want to use it, you should familiarize yourself with best practices and examples of people who are doing it right.
What Popup Maker Does
With 7,000 active installs and a near-perfect star rating, you should have a good experience using Popup Maker.
Its WYSIWIG content editor enables you to put 'any content you can imagine' inside your popups. It lets you use forms created with other plugins, such as Gravity Forms and Ninja Forms. Plus, the company offers to educate you to 'drastically improve your conversion rates using Popup Maker' via tutorials and guides.
Conclusion
With just these four plugins, you have enough marketing possibilities at your fingertips to keep you much busier than you want to be.
But at least, if my experience is any guide, the time will be spent on actually improving your marketing, rather than being knocked down and hog-tied by free plugins that truly aren't worth the price.
Enjoy, experiment, and go easy on the fonts ;-)