Are you looking for the best WordPress redirect plugin?
Redirecting old URLs or broken links on your WordPress website can improve user experience and boost your search engine rankings. But how do you know which tools to use?
In this guide, we'll share the best WordPress redirect plugins to make managing URL changes easier.
Let's say you've restructured your website and changed some URLs. Without redirection, anyone clicking the old links will face a 404 error. Moreover, it can negatively impact your Search Engine Optimization (SEO), losing you valuable link equity.
That's where a WordPress redirection plugin can help. By redirecting old or broken links to relevant working ones, they ensure a smooth user experience and maintain SEO rankings.
Before we dive into learning the best redirection plugins, it's worth learning more about the different types of redirects available.
Top WordPress Redirect Plugins Compared
After learning more about redirections, let's look at the best redirect plugins for your WordPress site.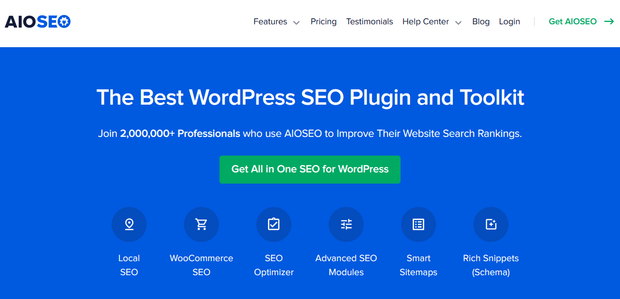 AIOSEO is the best WordPress SEO plugin, with over 2 million users. It's the easiest way to perform search engine optimization (SEO), helping website owners boost their rankings and drive traffic to their WordPress sites.
While AIOSEO has many powerful features, one of its most notable is its Redirection Manager. With this easy tool, you can set up redirects with just a few clicks without coding.
In the plugin's redirection dashboard, simply enter your Source URL, Target URL, choose your redirect type, and click the Add Redirect button.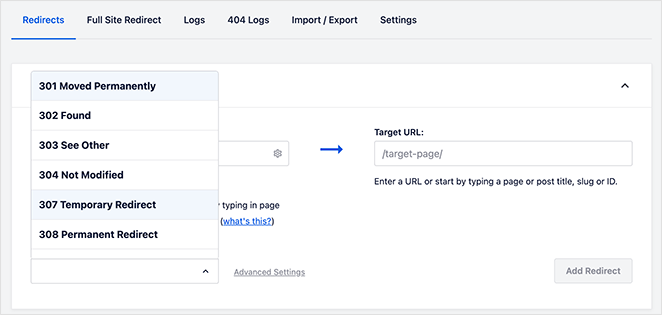 You can choose from several redirects based on your needs, such as 301, 302, 303, 304, 307, 308, and more. Alternatively, you can redirect your entire site, add URL aliases, and force HTTPS redirection.
Some other AIOSEO redirect features are as follows:
Import and export redirects from other WordPress redirect plugins.
Check redirects to ensure they work correctly.
Set automatic redirects to your homepage or category pages.
Log and check redirect activity.
Pricing: The pricing for AIOSEO starts at $49.50 per year.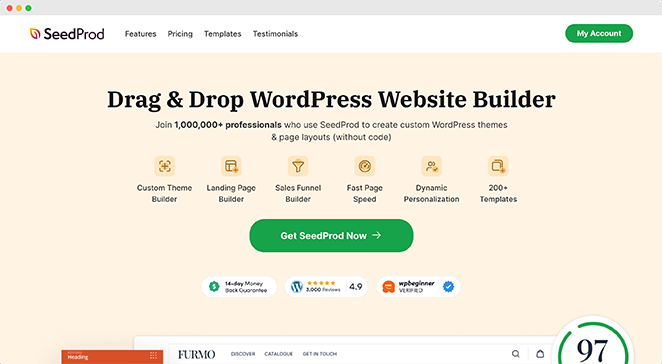 Strictly speaking, SeedProd isn't a redirection plugin, it's a drag-and-drop website and page builder. However, it has several powerful tools that allow you to redirect pages on your WordPress site safely.
First is its built-in Coming Soon Page Mode, which lets you hide your entire website behind a pre-launch landing page. This mode is best for launching a new website because even though the rest of your site is hidden, search engines can still crawl and index your domain name.
Additionally, SeedProd has a Maintenance Mode. Like coming soon pages, it redirects website traffic to a landing page. However, this page uses a temporary 302 redirect to tell search engines to skip crawling your site until maintenance is over.
With SeedProd, you can also enable 301 redirects for your 404 page. Simply enable the redirect mode from the settings and enter the destination URL.
Besides the above, SeedProd can also help you with the following website tasks:
Build complete WordPress themes from scratch without code.
Create high-converting landing pages with drag-and-drop functionality.
Configure Access Controls so specific users can bypass the coming soon or maintenance page.
Add custom domains for individual landing pages.
SeedProd also integrates seamlessly with AIOSEO, allowing you to manage your on-page SEO and WordPress redirects easily.
Pricing: SeedProd's pricing starts from $39.50 per year.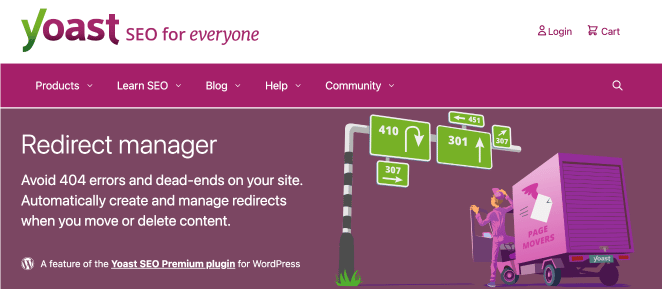 Yoast Redirect Manager, a feature of Yoast SEO Premium, is another powerful plugin that lets you set up redirects in WordPress. It lets you choose from several different redirect types, from simple 301 redirects to 410 content-deleted codes.
Additionally, Yoast allows for REGEX redirects. These regular expressions let you write patterns instead of individual redirects. That way, you can redirect a group of URLs with a specific word or pattern with a single redirect.
Other Yoast features include:
Automatic redirects for moved or deleted posts or pages.
Search, filter, and manage redirects from your WordPress dashboard.
Import and export redirects using CSV files.
Pricing: The pricing for Yoast Redirection Manager starts from $89 per year.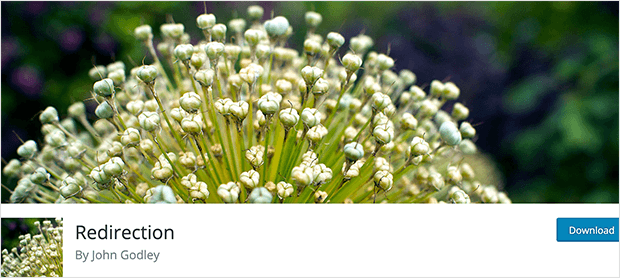 Redirection is a free WordPress redirect plugin that lets you manage 301 redirects easily on your WordPress site. With this plugin, you can detect 404 errors and tidy up your site's permalink structure.
Aside from the above, Redirection allows conditional redirects, which lets you set up redirect rules for user roles, page type, custom post types, HTTP status, IP address, login status, and more. While this may sound technical, the plugin is still easy to use and set up.
Additional Redirection features include:
Migrate old permalinks by entering the old permalink structure.
Export redirects to an Nginx rewrite rules file.
Automatically save redirects to a .htaccess file handled by Apache
Track and perform bulk redirects on 404 errors.
Export and import from other WordPress plugins, including Rank Math, Safe Redirect Manager, and Simple 301 Redirects.
Pricing: Redirection is a free WordPress plugin.

Easy HTTPS Redirection is another popular WordPress redirect plugin. However, it's best for websites with an SSL certificate.
After installing the plugin, it automatically redirects HTTP URLs to the correct HTTPS version. This forces search engines to index the HTTPS version of your WordPress site and serve the secure version to your website visitors.
Key features include:
Automatically redirect your whole domain so every URL shows the HTTPS version.
Redirect individual pages to the HTTPS version.
Force load static files (images, JS, CSS, etc.) using an HTTPS URL.
Pricing: This is a free plugin you can download from the WordPress repository.

301 Redirects is another popular WordPress redirect plugin. It's a no-frills plugin allowing you to perform 301, 302, and 307 redirects for your website.
Since this plugin has no other SEO features, it's straightforward to set up and use. It also works seamlessly with translation plugins that use the lang prefix in their URLs.
Additional features of 301 Redirects include:
Easily access a 404 error log and widget.
Set a custom destination URL when redirecting users from 404 pages.
Import and export bulk redirections.
Pricing: This plugin is available for free. It also offers a premium version starting from $49 per year.

Simple 301 Redirects is an excellent WordPress 301 redirect plugin. It allows you to add permanent redirects from deleted pages to existing URLs on your WordPress site.
Even if your page's old URL structure doesn't match the new permalink, this plugin ensures your links redirect seamlessly. This is particularly helpful when migrating your website.
Other key features include:
Import and export 301 redirect rules.
Use wildcards to redirect files in a directory to the same filename in the redirected directory.
Works on many websites, including blogs, eCommerce, small businesses, and more.
Pricing: Simple 301 Redirects is a free redirection plugin.

The SEO Redirection Plugin is another powerful redirection manager for WordPress. It lets you manage 301 redirects, find and fix 404 errors, and add 302 and 307 redirects.
By default, the plugin automatically adds a 301 redirect when you change a page or post URL. It also offers an advanced control panel to redirect folders, view error logs, add regular expressions, select redirection methods, and more.
Additional features include:
Redirect based on login status, referrer, and redirect to random pages.
Redirect index.php, index.html, and index.htm access.
Customize the level of IP information collected to comply with GDPR.
Pricing: The SEO Redirection plugin is free to use.
There you have it!
We hope this guide helped you find the best WordPress redirect plugins. In the meantime, check out some of our other helpful WordPress tutorials and guides:
Thanks for reading. Please follow us on YouTube, Twitter, and Facebook for more helpful content to grow your business.