Are you wondering, "How much does a custom WordPress theme cost"?
The cost of building a WordPress site can seem daunting at first. With a domain name and WordPress hosting providers to think of, your website design cost is another factor to fit into your budget.
In this guide, we'll explain in depth the different costs of a custom WordPress website design.
First, it's important to understand how WordPress themes work.
What Is a WordPress Theme?
WordPress themes are fundamental for the appearance and functionality of your WordPress website. They're a collection of open-source templates and stylesheets that define the look and display of WordPress-powered sites.
With a WordPress theme, you can change your website's aesthetic without altering the underlying software. This is useful for beginners and business owners who need a quick way to refresh their websites.
Both WordPress.org, the self-hosted version, and WordPress.com, the hosted version, offer WordPress themes for various industries. In this guide, we'll focus on themes for the self-hosted version, WordPress.org.
If this sounds confusing, you can read this explanation of the differences between WordPress.org vs WordPress.com.
Pre-built Themes vs Theme Builders vs Hiring a Developer
As mentioned above, WordPress offers many premium and free WordPress themes for bloggers, businesses, and eCommerce sites.
These themes are designed to be flexible, with many customization options. However, they can sometimes fail to meet specific needs, which is when a custom WordPress theme comes into play.
So let's look at 3 different ways to get a custom WordPress theme for your small business website.
1. Using a Pre-built WordPress Theme
Pre-built themes are like ready-to-wear clothes. Experts make them to use directly on your website. Some theme companies offer free versions, while others you'll need to buy, which is why we call them premium WordPress themes.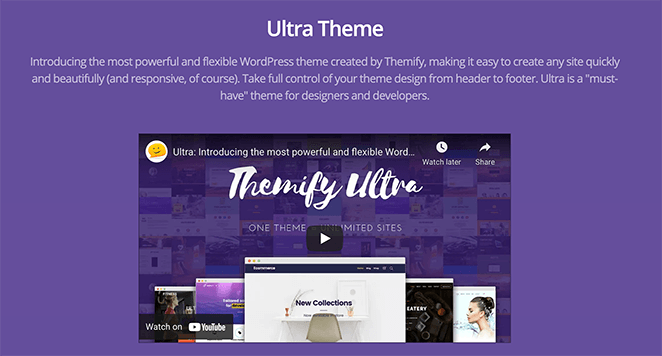 With a pre-built WordPress theme, you can change things like colors, fonts, and layouts. They're often easy and fast to use but might not be very unique. Some free themes, in particular, may be low quality, which could slow down your site or, in some cases, make it less secure and vulnerable to malware.
2. Using a WordPress Theme Builder Plugin
WordPress theme builders, such as SeedProd, are like digital LEGO sets. They let you build your website piece by piece, using a simple drag-and-drop system, which often requires zero coding knowledge.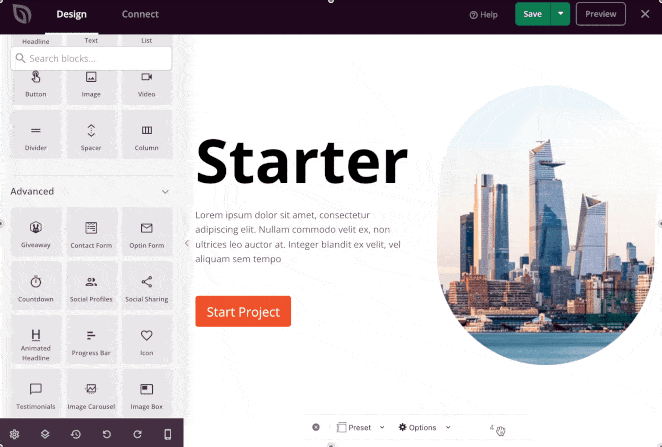 With a theme builder, you can easily add features like contact forms, photo galleries, Google Analytics, and email marketing or CRM integrations. They give you a lot of control over how your site looks, from the header to the footer, including single post pages, archive pages, and more.
3. Hiring a WordPress Theme Developer
Hiring a developer is like getting a tailor to make a suit just for you. The developer creates a website that fits your brand perfectly. This way, you get a website that's exactly what you want.
However, it's the most expensive and slowest solution. You need to plan well and talk clearly with the web developer to ensure everything goes smoothly.
Now that you know how WordPress themes work, why should you consider a custom theme for your WordPress site?
Why Consider a Custom WordPress Theme?
Considering a custom WordPress theme can have the following advantages for your website:
Unique Design: Custom themes are tailor-made to fit your brand identity. This means your website will have a unique design that sets it apart from others, which can help your site stand out in the crowd.
Precise Functionality: With a custom theme, you can have the exact features and functionalities your website needs without any unnecessary extras that pre-built themes may include. This can make your website faster and easier to use.
Better SEO: Custom themes are designed with SEO (Search Engine Optimization) in mind. This means your website could get better rankings in search engine results, bringing in more visitors.
Improved User Experience: Custom themes can be optimized for the best user experience, with intuitive navigation, quick loading times, and a design that's easy on the eyes. A better user experience can lead to more visitors staying longer on your website and becoming customers.
Scalability: As your business grows, a custom theme can grow with it. You can introduce additional features and functionalities as needed. This isn't always possible with pre-built themes.
But remember, custom themes can be more expensive and take longer to develop than pre-built themes. Also, they usually need professional web developers to build and maintain them unless you're using a theme builder plugin.
It's best to weigh these considerations before deciding on a custom WordPress theme.
What Can Affect the Cost of a Custom WordPress Theme?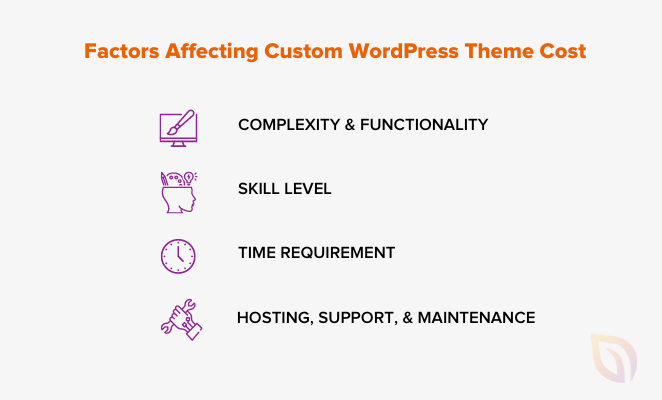 The cost of a custom WordPress theme can depend on the type of website you're building, its complexity and the method you use to make it. Let's dig deeper into these factors for a better understanding.
Complexity of Design and Functionality
The design and features of your website can affect its cost.
If your website looks simple and does basic things, it will cost less. But if you want many different page designs or special features like an online store for eCommerce sites or a members-only area, it will cost more because it takes more work to build.
Additionally, you may require premium WordPress plugins, apps, and add-ons such as WooCommerce, social media, and more. While there are some free plugins available, typically, the best features are in the premium versions. As a result, this can add to the overall cost of your web design.
Developer's Skill Level
Who you hire to build your website can also change your WordPress website cost. If you hire a WordPress developer who's very good at making sites, they will usually charge more. However, they may also do a better job, give better advice, and work faster than an inexperienced freelancer, which could save you money in the end.
Time Requirement
How long it takes to build your website theme can change how much it costs. This usually depends on how complicated your website is. But other things can also affect the time.
For example, it might cost more if you need your website done quickly. Also, if you ask for many changes or add things in the middle of the project, it could take a lot of time and increase the development cost.
Hosting, Support, and Maintenance
It's worth noting that a custom WordPress theme doesn't typically include web hosting plans, website maintenance, or WordPress support after the project ends. While some freelancers and agencies offer these services at an additional cost, it's typically up to you to organize this.
How Much Does a Custom WordPress Theme Really Cost?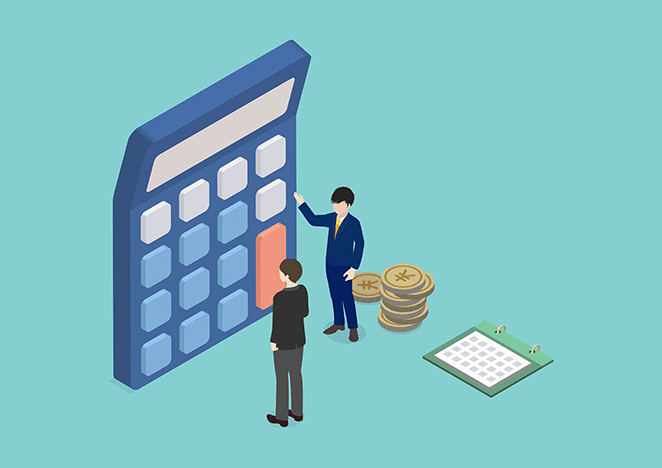 Explaining the cost of a custom WordPress theme used to be more complicated than it is today. Previously, you couldn't give exact numbers because there were too many factors to consider.
However, as technology has changed, building themes is easier, even for beginners. With that said, let's look at how much a pre-built WordPress theme costs first.
Pre-Built Custom WordPress Theme Cost
Pre-built WordPress themes come in different types and prices. Some themes are free, so you don't have to pay anything to use them. These are great if you're just starting out or on a tight budget. However, the quality and support might not be as good as the ones you pay for, and they're not custom-made.
Then there are low-cost themes, usually costing between $20 and $60. They're a step up from free themes and typically come with some nice features and support if you need help.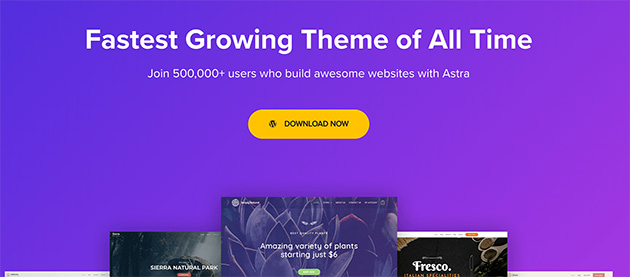 Lastly are premium themes, which can cost anywhere from $60 to $200 or even more.
These themes have many advanced features and design options and usually come with excellent support. They're often better for SEO and website speed, and sometimes they come with extra plugins that you don't have to pay more for.
The downside to pre-built themes is they're not unique to your business. While you can customize them to some extent, you can't tailor them from the ground up to meet your needs.
Cost of a Custom WordPress Theme Builder
With the advent of drag-and-drop WordPress page builders, the cost of building a custom WordPress theme is much lower and easier to explain.
For example, SeedProd, one of the best WordPress website builders and landing page plugins, offers a WordPress theme builder feature. This feature is available in its Pro plan, starting at $199.50 per year.
With this premium plugin, you can create a custom WordPress theme yourself without touching a single line of code.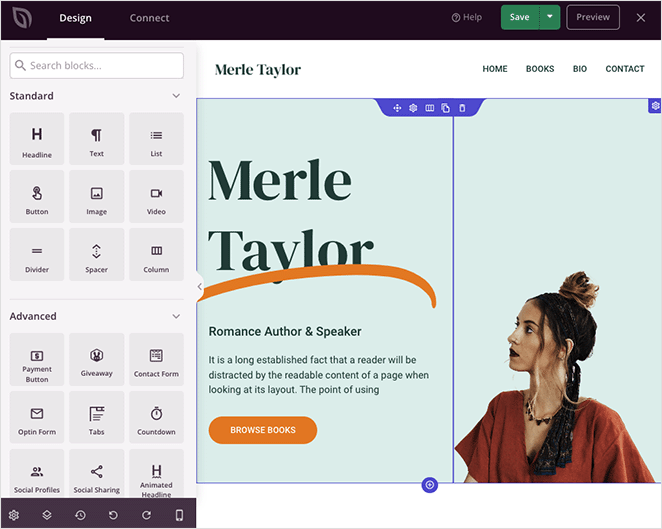 And if you add the price of managed WordPress hosting, a domain name, and an SSL certificate for an eCommerce website, the cost of a custom WordPress theme is under $500.
Moreover, even some agencies and freelancers use drag-and-drop page builders to create custom WordPress themes.
Because plugins like SeedProd allow them to save and export themes, they can make their own starter packs.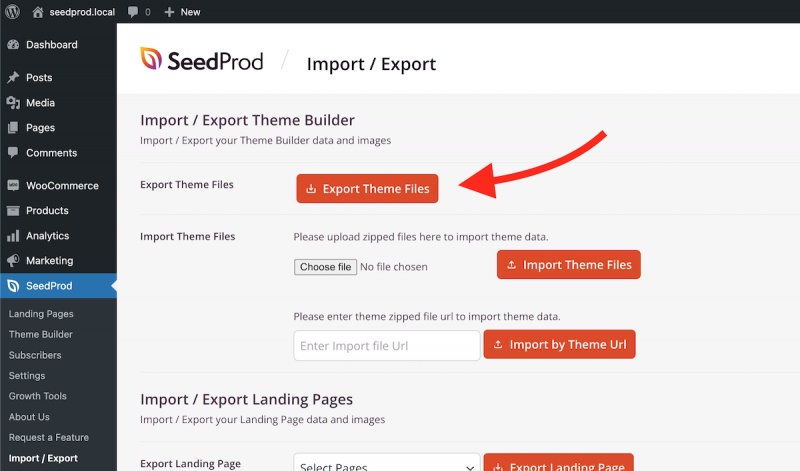 This makes it much easier and faster to customize themes for different client needs, ultimately improving their workflow.
Pro Tip: If you're looking for a good WordPress host, we recommend Bluehost, which comes with a free domain for the first year, and more.
Price of a Custom WordPress Theme Using a Developer
When it comes to hiring a developer to build your custom WordPress theme, it costs a lot more.
A custom WordPress theme for a personal or small business website can cost between $1,500 – $5,000. Alternatively, a custom WordPress theme with extra features or companion plugins can cost anywhere from $6,000 – $10,000.
If your website project is more complex or enterprise-level, custom theme prices can exceed $30,000.
Considering the above, we highly recommend using a page builder to create a custom theme. Not only will the total cost be lower, but you also won't need to spend money on freelancers and agencies.
How to Avoid Overpaying on a Custom WordPress Theme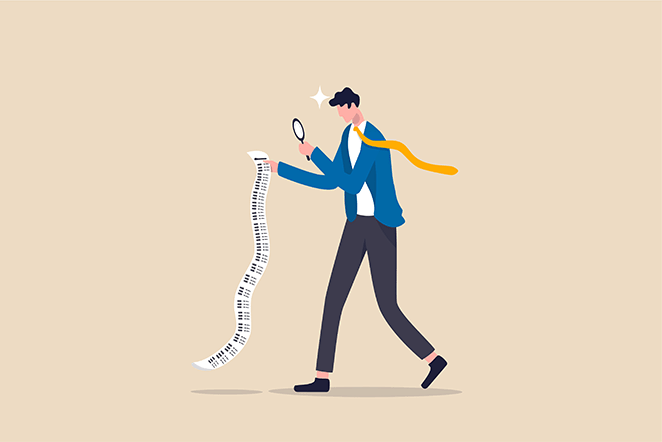 It's important to balance getting a theme that fits your needs and staying within your budget. Here are some tips to avoid overpaying for a custom WordPress theme.
Get Inspiration from Live Website Example
Before getting started, look around for website examples you admire and would like yours to resemble. These can give you a clear idea of what you're looking for and can cut down on time (and thus cost) spent in the design phase.
It also helps ensure your designer understands how you want your website to look.
Use Premium Plugins for Custom Functionality
Custom functionality can be expensive to develop. Before going down this route, see if there's a plugin that does what you need.
For example, if you want to build custom forms, WPForms is the best plugin for the job. Whereas, if you want custom search functions, SearchWP is a top choice.
Premium plugins are often much cheaper than custom development and can be used right away. Plus, they come with their own support and updates, saving you the hassle of maintaining custom-built functionality.
Customize Premium Themes vs Starting from Scratch
Another option to reduce costs is to start with a premium theme that closely matches your needs and then customize it. This can give you many of the benefits of a custom theme but at a fraction of the cost.
Plus, you'll know how the theme looks and works upfront, reducing risk.
Powerful drag-and-drop page builders like SeedProd, Beaver Builder, and Divi have spearheaded a new market of website builders. They come with various pre-made website templates, allowing you to choose and customize one to suit your needs.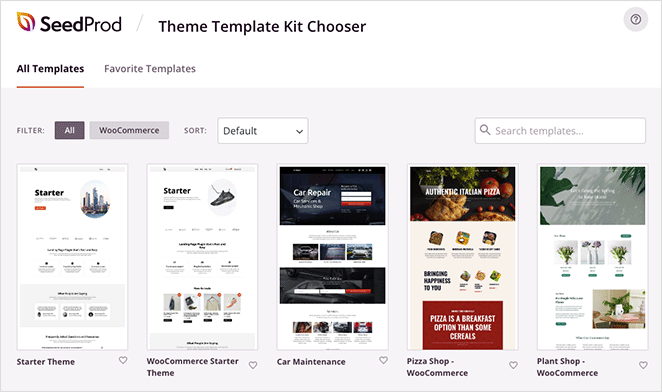 Moreover, these website assemblers use existing WordPress plugins combined with a drag-and-drop interface to build you a custom-looking WordPress site at a fraction of the cost.
How Much Does a Custom WordPress Theme Cost: FAQs
How much does a custom WordPress theme typically cost?
Custom WordPress themes can range anywhere from $20 to over $30,000, depending on the level of customization, complexity, and expertise required.
What factors determine the cost of a custom WordPress theme?
Several factors affect the cost, including the complexity of the design, level of customization, features, and functionalities, and the expertise and reputation of the designer, developer, or theme company involved.
Can I get a custom WordPress theme for free?
While there are many free WordPress themes available, they are not custom-made. Custom themes are specifically designed to meet unique requirements and hence come with a cost.
Do I need to pay for maintenance after my custom theme is developed?
Usually, once the theme is developed, you are responsible for its maintenance. However, some developers or agencies offer maintenance services for an additional fee. It's important to discuss these details before the development process starts.
Can a custom WordPress theme improve the SEO of my website?
A well-designed and optimized custom WordPress theme can definitely improve your website's SEO. However, it's important to ensure that your developer incorporates SEO best practices during the development process.
How can I save costs when getting a custom WordPress theme developed?
To save costs, have a clear plan of what you want before development starts. This reduces revision times. You can also opt to start with a pre-made template and customize it to suit your needs with a drag-and-drop builder.
Final Thoughts
The answer to "how much does a custom WordPress theme cost" can vary greatly. It depends on several factors, including design complexity, developer skill level, and time. Weigh these factors to make an informed decision based on your business needs and budget.
Ready to make a custom WordPress theme without code?
Thanks for reading. Please follow us on YouTube, Twitter, and Facebook for more helpful content to grow your business.