Are you looking for the best WooCommerce plugins to enhance your eCommerce store and drive sales for your business? With tons of WordPress plugins available to it's hard to decide which plugin will produce the best results.
In this article, we've put together a list of the best plugins to skyrocket your WooCommerce sales.
To help you navigate this article easily, we've put together a table of contents. You can use it to skip to the section that's most useful to you.
Now let's dive into finding the best premium plugins for your online store.
Best Plugins to Launch Your Store
Launching your online store can be hard. But WordPress makes it easy if you know the right plugins to use.
Although several options let you create an online store easily, we'll list the best ones for you here. The plugins mentioned in this list are the most popular and reliable ones when configuring a WooCommerce store on WordPress.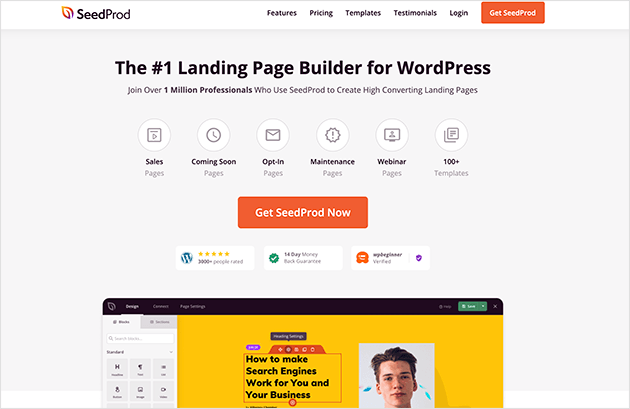 Adding a coming soon page to your website while you're still working on its launch can be a great way to inform people about your upcoming store.
SeedProd is the best WordPress plugin for letting you do that without any hassle.
SeedProd's drag and drop landing page builder is super responsive and flexible when creating a WooCommerce coming soon landing page. It offers great options to make your coming soon page appear exactly the way you want with various coming soon page templates that don't require any design knowledge.
To help you convert your visitors, it has several content blocks for adding email optins, countdown timers, progress bars, social icons, social share buttons and so much more.
You can use them to collect email addresses from your visitors and notify them when your site goes live. You can also integrate your contact form with an email marketing service of your choice.
SeedProd also offers a complete suite of WooCommerce landing page blocks, including:
Checkout
Cart
Best Selling Products
Sale Products
Top Rated Products
This allows you to customize the WooCommerce checkout page, and also allows you to create focused product landing pages.
Click here to get started with SeedProd.
Best SEO Plugins for WooCommerce
Your online store can never succeed unless it can drive in some good traffic. Here are a few of the best SEO plugins for WooCommerce that can help you do that effortlessly.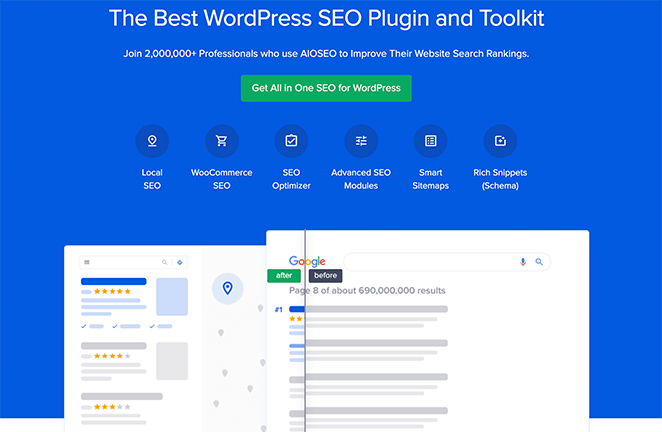 All in One SEO is the most user-friendly SEO plugin for WordPress. Yet, despite that ease of use, it has tons of powerful features to help make your eCommerce store a success.
Alongside on-page SEO optimization, it includes advanced eCommerce SEO support for WooCommerce. That means you can improve product pages, categories, and more.
If you'd like to include knowledge graph and Schema.org snippets in search results, you'll be able to do so easily with the plugin's built-in Schema support. Then all it takes is a few clicks to have review stars, carousels, and more show up in Google search.
On top of all that, All in One SEO connects easily to popular webmaster tools so you can track and analyze the results of your optimization efforts.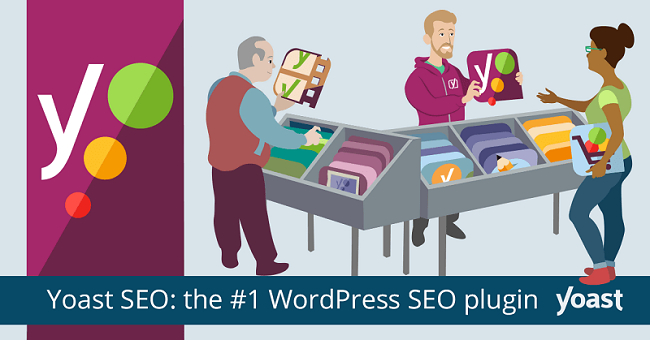 Yoast is another popular WordPress SEO plugin for optimizing your site for search engines. It comes with robust features that helps you aim for that number one spot in search results.
his plugin can boost your eCommerce site visibility by adding SEO-friendly texts to your web page.
With Yoast plugin, you can keep your article in line with your key phrases, optimize your product page for synonyms and related keyphrases. Not just that, it also lets you optimize your social profiles too.
This can be a significant step towards driving organic traffic to your site without hiring an SEO professional.
Yoast has a free version as well as a premium one that comes more advanced features. But if you've just started, even the free one is good to go.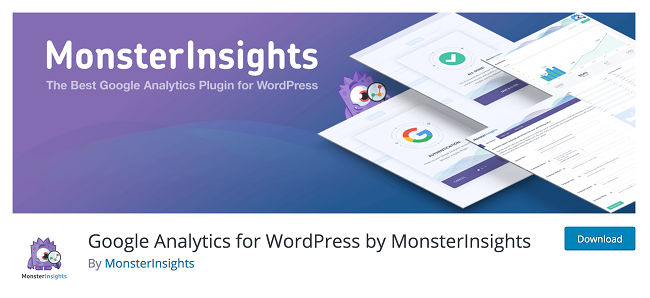 MonsterInsights is an amazing WordPress plugin that lets you track your website performance right from your WordPress dashboard. Using this plugin, you can easily set up universal website tracking and WooCommerce conversion tracking across devices and campaigns with just a few clicks.
The real-time tracking options lets you keep track of what your users are doing on your site. You can also use it to track your affiliate links and ad clicks.
You can have more detailed knowledge of your website activities by using page-level analytics. This feature offers a detailed insight into each page and posts separately.
Plus, you can use several other advanced features like optimization for A/B testing, speed & data delivery, etc.
Check out this MonsterInsights review for even more details.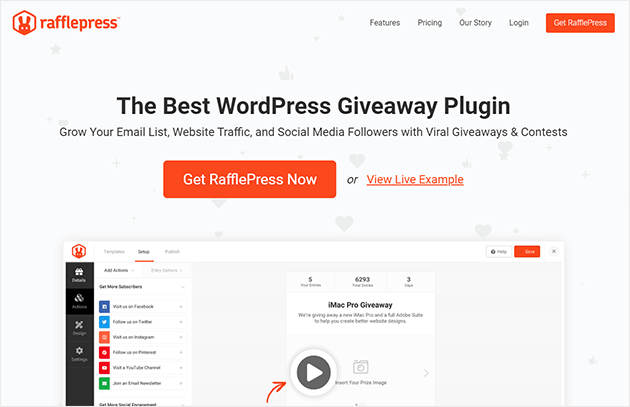 RafflePress is the best WooCommerce plugin to run contests and giveaways. Viral giveaways are the best way to grow your traffic and get a ton of new social media followers and email subscribers.
You can easily create your giveaways with a drag and drop builder and pre-built templates. All the giveaways are responsive and look good on mobile devices.
RafflePress has amazing features to help you create a giveaway or contest that quickly goes viral. There are refer-a-friend entries, social media integrations, and more.
Best Plugins to Increase Sales on WooCommerce
Once you've set up your store and added all your products, it's time to grow your sales. The following plugins to increase sales can help you take the right steps.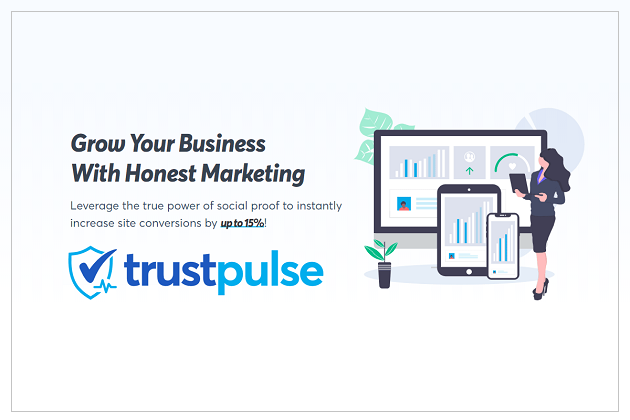 Adding social proof to your website can be a great way to convert your visitors to sales. It works as a powerful testimonial to convince people to buy your product (based on others' recommendations) without any hesitation.
TrustPulse lets you do just that with its amazing features. TrustPulse is a robust digital marketing software that lets you leverage your social proof to increase your visitor's trust and boost sales.
Its smart targeting feature lets you display your social proof to the right person at the right time. You also have the flexibility to display the specific social proof that you think can have the maximum impact.
With Trust Pulse, you can track the real-time activity of people and detect sales immediately. With its pre-built templates and flexible design, it's easy to control how you want it to appear.
Take a look at our TrustPulse review for more information.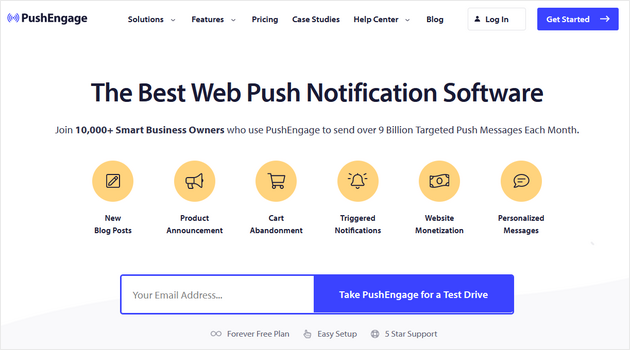 With push notifications, you can send personalized messages, offers, and announcements right to users' desktop or mobile browsers, even if they're not currently on your website. It's the perfect way to grab the attention of shoppers and draw them back to your website.
PushEngage is the best web push notification software for WooCommerce. You can easily set up push notifications in just a few clicks with this plugin. Plus, it's packed with features that will help you reconnect with visitors after they leave your site.
You can send triggered notifications based on your visitors' actions, create automatic drip campaigns, send abandoned cart reminders, send welcome messages, a/b test your campaigns, and much more.
It works on all browsers and supports desktops, tablets, and mobile devices like iOS and Android.
PushEngage also offers a free plan that lets you send 30 campaigns per month to up to 500 subscribers.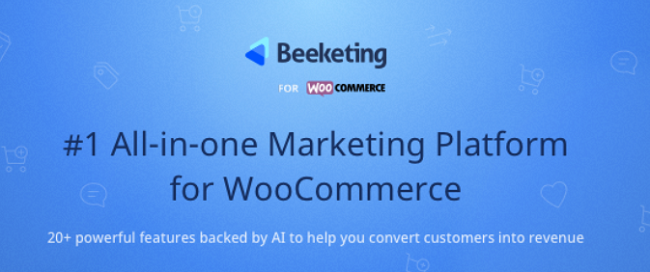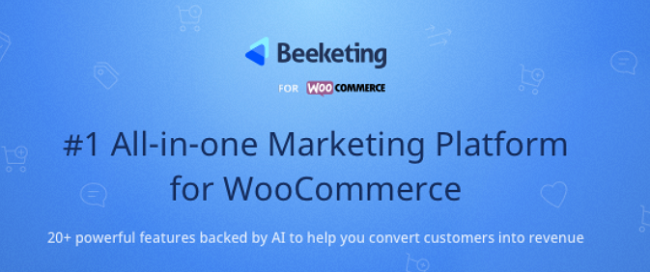 If you're looking for a plugin for marketing automation, Bekeeting should be your go-to solution. With this plugin, it's easy to prevent cart abandonment, optimize conversion rates, and boost your online sales.
You can use this plugin to recommend more products based on the customer's items in the cart. It also lets you use the count-down timer to create urgency about a sale or a discount.
It also works brilliantly to trace cart abandoning shoppers and automatically emails them to follow up.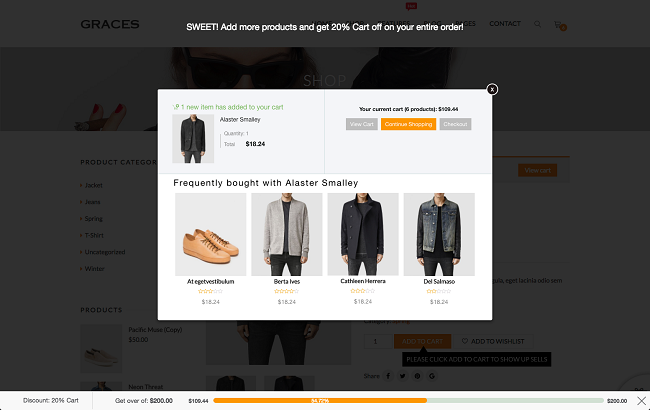 Boost Sales for WooCommerce is yet another amazing product that can help you optimize your conversion rates. This is one of the best WooCommerce upsell plugins and comes with the ability to cross-sell your products.
You can use it to create a bundle and then sell it at a discounted rate. You also have the option to add a discount progress bar. This'll let your customers know how much extra to spend to secure a discount.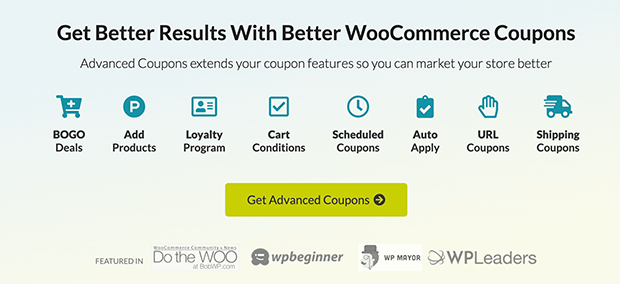 Advanced Coupons is one of the best coupon code plugins for WordPress. You can use it to improve the limited functionality of WooCommerce's coupon options and create improved coupons for your customers.
This plugin integrates seamlessly with WooCommerce, making it easy to implement advanced features such as:
Buy one get one offers
Coupon URLs
Scheduled coupons
Auto-apply coupons
Shipping coupons
The Advanced Coupons plugin is super-easy to use and helps you boost sales for your online store. There's also a free version available with limited functionality.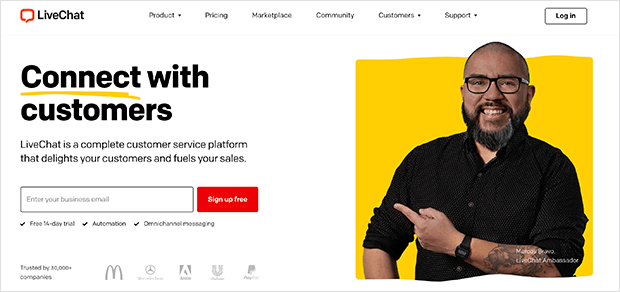 Live Chat is the best live chat software for growing websites. And considering over 67% of customers abandon shopping carts before purchasing, using a live chat plugin can help you keep those customers engaged through the buying process.
Live Chat lets you instantly answer customer questions, so there's less chance of them abandoning their carts. It also integrates with Google Analytics, popular email marketing services, and more.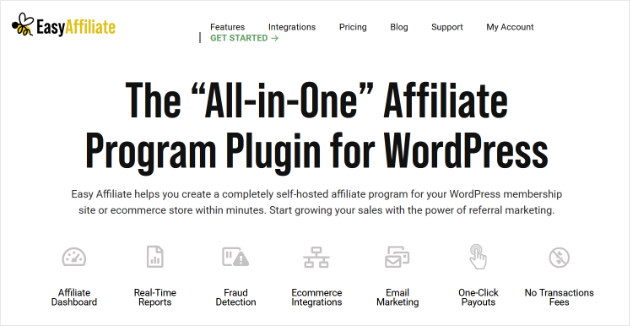 With Easy Affiliate, you can boost your sales through referral marketing by creating a self-hosted affiliate program for your eCommerce store.
Creating an affiliate program with Easy Affiliate is simple and you can set it up in just a few clicks. It comes with a built-in affiliate application process and a pre-styled dashboard where affiliates can monitor their stats, download their links and banners, track their payments, and more.
Some other powerful features include:
Commissions tracking
1-click payouts
Custom link generation
Fraud detection
Email marketing integration
And more
The best part about creating your own affiliate program is that you don't have to worry about transaction fees and restrictions from other affiliate platforms.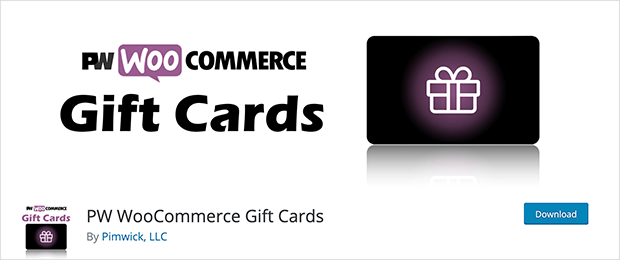 PW WooCommerce Gift Cards is a plugin designed to increase eCommerce sales organically. It lets you quickly and easily sell gift cards on your store in just a few minutes.
Users can choose the value, recipient, and message for their cards and send them via beautiful email templates. Even better, customers don't have to create an account to buy a gift card, since guest checkouts are available with this plugin.

Wholesale Suite is a suite of three plugins that let you easily add wholesale features to your eCommerce website.
With WooCommerce, there aren't any options to add wholesale pricing to your store. You would have to duplicate your product pages and create separate prices. This can be confusing for visitors and lead to a poor shopping experience.
But with Wholesale Suite, you can add wholesale rates to your products for bulk buyers with the click of a button while at the same time, still showing your regular prices to retail customers.
You can also create responsive wholesale catalogs that users can search for specific products or filter products by category. And, you can automate the recruiting and registration process for wholesale customers with registration forms, login forms, and signup email sequences.
Best Forms Plugins for WooCommerce
If you want to be a successful entrepreneur, the first important thing to take care of is customer satisfaction.
The following best form plugins can ensure that you know how your customers feel about your business. Know your customers well can help you address any grievances they have and improve your business.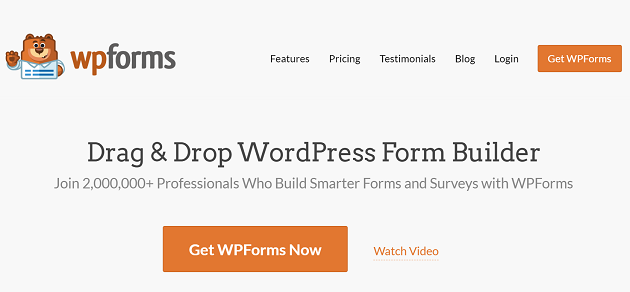 WPForms is a drag and drop form builder plugin that lets you add a custom contact form to your WooCommerce website in less than 5 minutes. You can also add a survey form or a feedback form that'll help you know how your customers feel about your business. This makes it one of the best plugins for WordPress surveys.
Using its drag and drop builder, you can easily create any kind of form for your site. You can even save them as a template and use them later to save time designing it from scratch. These forms are responsive, mobile-friendly, and very easy to use. You can use smart conditional logic to make it more engaging for the visitors.
The instant notifications, form management, spam protection features have made this plugin far better than any other form plugins available for WordPress. You can also use it to request a donation and add a quick pay button on form too. It supports various payment options to make things easier for you.
Why not check out this in-depth WPForms review for the full details.
Best WooCommerce Plugins for Email Marketing
Your email list is one of the most valuable assets that can help you reach a more targeted audience. Since your subscribers are already interested in your products. it's more likely for them to take action based on your email.
Here are a few of the top plugins for email marketing to help you grow your email list.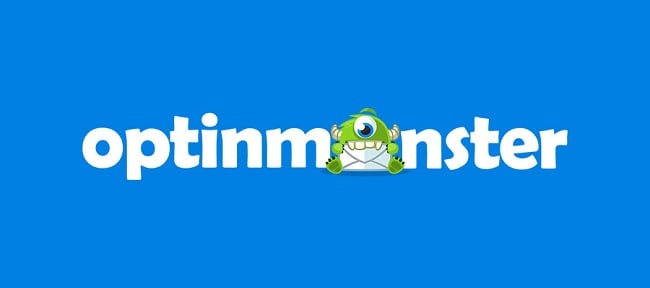 OptinMonster is one of the most powerful conversion-optimized toolkits you can ever have. The plugin comes packed with amazing features to help you create striking opt-in forms that convert.
It lets you create various attention-grabbing campaigns to maximize engagement on your site. With its exit-intent popup technology, you can detect the user's behavior on your site. You can then use the smart trigger to display your campaign right when they are about to leave.
Using this technology, you can display your opt-in forms when your users are most receptive to subscribing to your email list. This technology is also a great one for recovering abandoning customers and turning them to sales.
OptinMonster comes with modern and beautifully optimized templates and intuitive drag and drop editor that makes it easy to create, customize, your opt-in forms that work for your products.
Why not read our OptinMonster review for more information.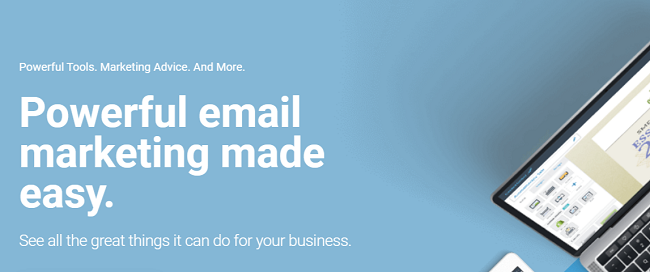 Constant Contact is another amazing email marketing tools you can use to increase your mailing list. It also lets you send engaging emails to your visitors that generate sales.
Constant Contact comes with built-in ready to use templates, and most of them look super professional. The templates are also very well optimized for devices of all kinds. so it appears stunning across all screen sizes.
You can use this plugin to send timely greetings to your subscribers and auto re-send emails to non-openers. You can also use it to trigger an email series based on the user's behavior on site.
Its email marketing for eCommerce tools is created with the intent to help you grow your sales. You can use it to find new customers, keep them engaged, and keep them returning for more with segmented and automated emails.

WooCommerce normally sends several email notifications to both store owners and customers. And to do that, it uses the PHP mail () function.
The majority of WordPress hosting companies don't have this function set up properly, with some even blocking it altogether. If that's that's the case, your eCommerce store's email won't work as it should.
With WP Mail SMTP, you can fix that problem as it uses an SMTP service provider to send your emails. This will ensure your emails end up in their desire inboxes instead of in spam folders.
This plugin is free to use. However, WP Mail SMTP Pro will give you access to advanced features, white-glove setup, and premium support. So it's worth using this SMTP plugin on your website.
Best WooCommerce Design Plugins

WooCommerce Customizer is a plugin that lets you customize many of the settings and filters included in WooCommerce. It offers a settings page where you can make those customizations without writing a single line of code.
Some of the changes you can make include:
Change the "Add to cart" button text
Sales badge text
Number of products displayed
Heading text
Checkout page login/coupon text
"Submit Order" button text
…and much more.
With these features, you can make your store look how you want without needing to hire a developer.

WooCommerce Quick View is a helpful plugin that gives potential customers a preview of product details when they hover their mouse over an image.
This functionality makes it easy to see more information about a product without leaving the product listing or shop page. As a result, it keeps them on your site for longer.
On hover, users will see a larger product image, product description, and an add to cart button within a distraction-free lightbox popup.

WooCommerce Compare is an excellent plugin that lets customers compare different products side-by-side. The products are all saved in a table, allowing for a direct comparison.
Product features for each item are set within WooCommerce attributes in the product configuration settings. And you can edit a specific template to customize each comparison table to your store's particular style.

Most WooCommerce WordPress themes add a cart button to menus on your website. Yet, some don't have this functionality, which can have an impact on cart abandonment.
With the WooCommerce Menu Cart plugin, you can avoid that issue by easily adding a cart button to your navigation menu.
This plugin integrates seamlessly with your existing theme, no matter how old or new it is. And with over 10 different cart icons to choose from, you can pick one that perfectly suits your store.

The speed of your online store has a huge impact on its success. Even a small delay in page loading times can increase cart abandonment and hurt user engagement.
The WooCommerce Ajax Search plugin adds a powerful search option to your store, so users can search for products and instantly see the results. That means customers can find what they're looking for in no time without leaving the current page.

WooCommerce Currency Switcher is one of the best WooCommerce plugins for allowing customers to switch currencies easily.
It's easy to add to your store using a shortcode, or sidebar widget and lets customers get real-time conversions rates in their local currency.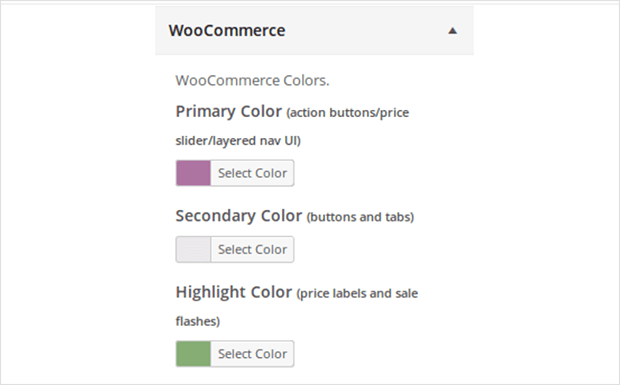 WooCommerce Colors is a nifty plugin that adds a WooCommerce section to your existing WordPress theme customizer. That section gives you the ability to change the colors of different WooCommerce elements with the click of a button.
This is an excellent way to change the look of your store without having to use custom CSS.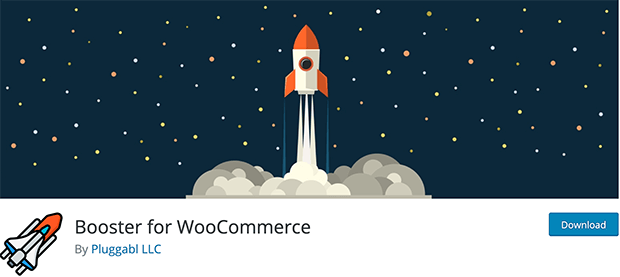 Booster for WooCommerce is a WordPress plugin that adds tons of powerful features to your online shop. It includes over 100 modules to enhance your stores' user experience and functionality.
Its modular approach is similar to the Jetpack plugin which you can turn off or on depending on what you need, including dynamic pricing options, shipping and checkout features, and much more.
Best WooCommerce Checkout Plugins
If you don't offer your visitors an easy way to navigate the checkout process, the chances are that they'll exit your website without even making the purchase. Therefore, it's important to ensure that checking out is not difficult for your visitors.
Here are a few of the best WooCommerce checkout plugins so your customers can checkout easily.

WooCommerce Wishlist is a helpful plugin for letting customers add products to their wishlist. This makes it easy to purchase from their wishlist in the future or share it with their friends and family for a surprise gift.
Customers can also share their wishlist on social media, which is a great way to advertise your store through word of mouth marketing.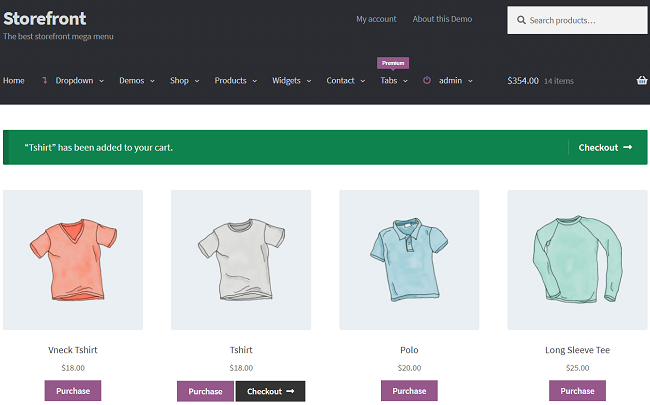 Direct Checkout for WooCommerce is a free plugin that lets you add an easy way to check out of your online shop.
With this plugin, you can redirect your users directly to the WordPress checkout page instead of the cart, so that they don't have to go through another additional step.
With the Ajax add to cart button, you can add a single product or grouped ones without having to refresh the page again and again. This plugin is super responsive and works with the latest versions of WordPress.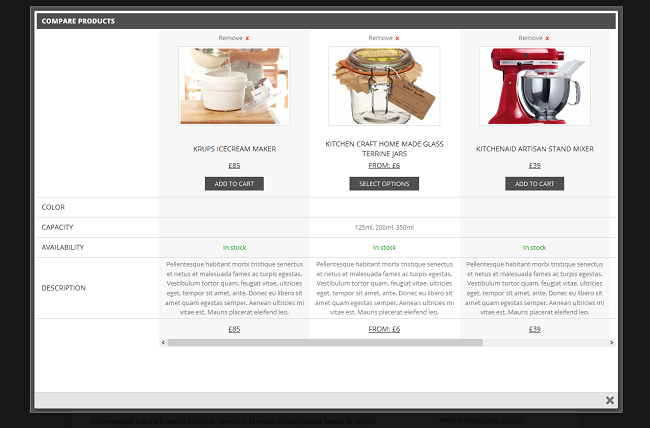 YITH for WooCommerce offers a quick check out solution for your users. Visitors can do it simply by clicking on a button or a link, whichever you prefer to add.
The button is fully customizable, and you can change its color and size to make it more appealing and presentable.
It also comes with 2 different layouts for the payment options. You can even choose a destination to redirect your users after making a purchase. It can be a product page, payment page, a thank you message page, etc.

This WooCommerce plugin lets you create and send PDF invoices and packing slips to your customers' email addresses. Customers can also download their invoices and packing slips from their user account area on your website.
As an admin, you can generate invoices in bulk, download them to your computer and send them via email from your admin area.

If you want to add custom fields to your WooCommerce checkout page, the WooCommerce Checkout Field Editor plugin is just what you need. It lets you add, customize, rearrange, and edit fields for checkout pages easily.
This means you can perfect the entire checkout experience for customers to grow your business.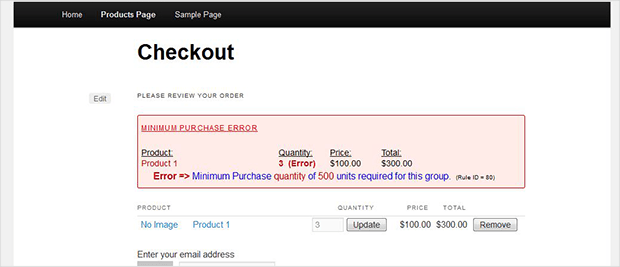 The Minimum Purchase for WooCommerce plugin lets you create specific minimum purchase rules for your store. You can add those rule single products or groups too.
What's more, you can create rules for the minimum purchase amount or quantity of products and set rules based on user roles. When the rules aren't matched, you can also choose to display a custom message to users.
Best Shipping Plugins for WooCommerce
Pricing and Shipping is an important part of all online stores. Here are the best shipping plugins for WooCommerce that can make it easy for you to add the option.

Order Delivery Date for WooCommerce is a plugin that lets users select a delivery date for their products when checking out. Store owners can then view those details on their orders page in the admin area.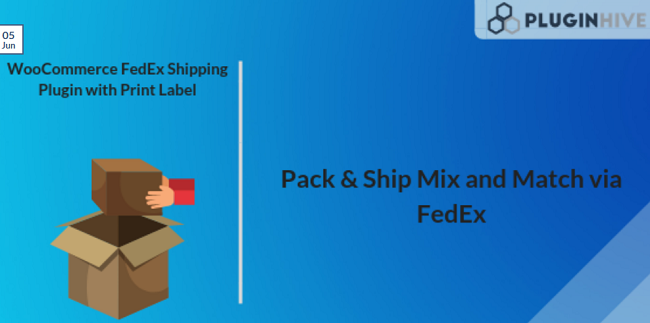 The Woo Pack and Ship Bundle plugin is an amazing one to simplify shipping your products. The ability to automate shipping makes the plugin very useful for eCommerce store owners.
The plugin provides an easy way to configure bundled products. Plus, you can create bundles by combining simple products.
After that, you can add the product cost individually or together as a bundled product. You can also use it to add discounts for bundled products.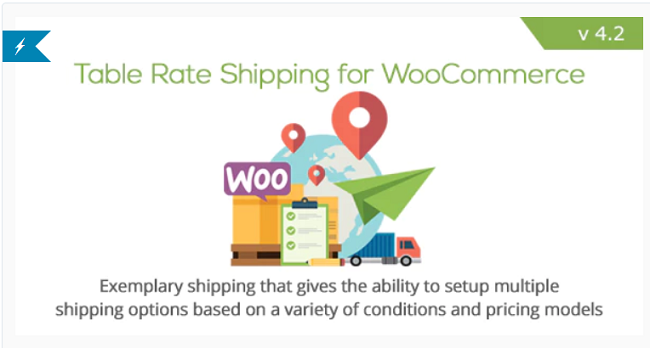 The Table Rate Shipping plugin is super helpful for eCommerce sites. With this plugin, you can ensure that your products are safely delivered to your customers.
The extensive settings option of the plugin lets you take full control over your shipping processes. You can also set up multiple shipping options based on a variety of conditions and pricing models.
Plus, it also supports the WooCommerce currency switcher plugin and is compatible with the WPML plugin.
Best WooCommerce Image Plugins
Images are always super important when putting together your store. They not only need to look great but shouldn't slow down your site either.
The following must-have WooCommerce image plugins are ideal for managing your product images.

As we just mentioned, your product images can play an important part in whether you turn visitors into solid leads or not. So if you have loads of images in your store, WooCommerce Product Gallery Slider lets you combine them into beautiful galleries and carousels to take the load off your site.
Image galleries can be both vertical and horizontal. And the plugin supports navigation so visitors can freely browse through.

The Dynamic Product Gallery for WooCommerce plugin is a WooCommerce image plugin that brings static product images to life. Upon installing this free WooCommerce plugin, your images are instantly transformed into dynamic scrolling product galleries.
Much of these conversions are automatic, which removes a lot of the work for you. And the plugin is responsive as well as compatible with the latest version of WooCommerce.
Best WooCommerce Import-Export Plugins
Next up, we have the best plugins for exporting products from WooCommerce and importing products from elsewhere. Let's take a closer look.

Product Import Export for WooCommerce is another one of the free WooCommerce plugins featured on this list. Using it helps you transfer products both from and to your various WooCommerce websites. You can import products complete with their images and even export your listings in a CSV file format. However, if you'd like to extend the functionality, even more, upgrading to the pro version will do that for you.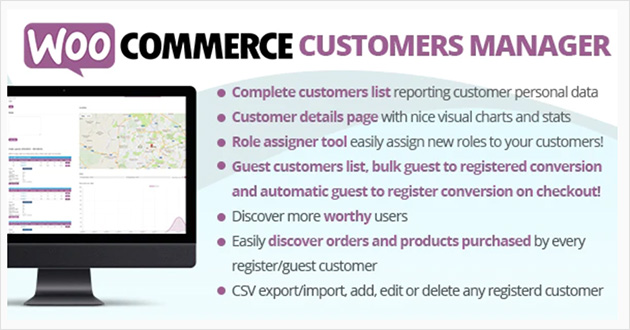 WooCommerce Customers Manager might be a premium WooCommerce plugin, but it's a game-changer when you want to manage huge customer lists.
With this must-have WooCommerce plugin, you can import and export large customer lists using CSV. But even better, when you import, it automatically creates login data for users and sends it to them via email. That's a whole lot of work you won't need to do yourself.
Best WooCommerce Storefront Instagram Plugins
Instagram is a smart choice if you want to reach an audience that loves to shop. But to integrate your WooCommerce store with Instagram, you'll need to make use of a WooCommerce storefront Instagram plugin so that people can shop right from your Instagram feed. Here are some suggestions.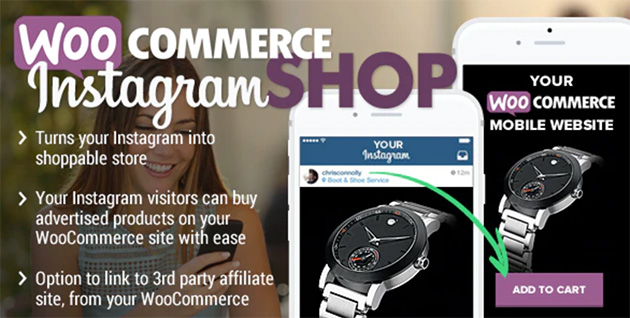 WooCommerce Instagram Shop is an Instagram storefront plugin for WooCommerce that lets you turn your Instagram feed into a shop by connecting it to your WooCommerce store products and generating a shoppable Instagram feed.
This lets your customers buy your advertised products on your WooCommerce site with ease. Plus there's the option to link to 3rd party affiliate sites too.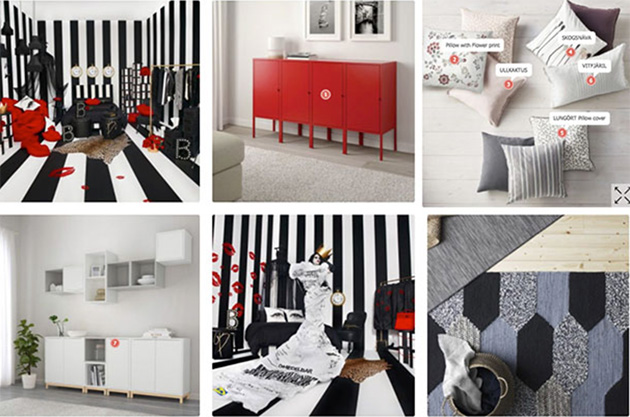 WooCommerce LookBook is a premium WooCommerce storefront Instagram plugin that lets your visitors shop your Instagram by using shoppable product tags. You can create realistic lookbooks of your products and drag and drop nodes to mark them with the relevant tags.
Lookbooks can be combined and displayed in beautiful slides, and you can use shortcodes to post your slides anywhere on your website. Even better, this must-have WooCommerce plugin can be customized to match your site design to keep things looking on-brand and seamless.
And that's it!
So these are some of the best WooCommerce plugins to skyrocket your sales. We hope this article was helpful to you.
If you liked it, do follow us on Twitter and Facebook for similar content. Meanwhile, you might want to check out our guide on the must-have plugins for all WordPress sites.