Last updated on: September 23, 2019
If you've just launched your WooCommerce site, you might be wondering what are the best WooCommerce plugins to grow your online store and get more sales?
WordPress offers tons of amazing plugins to convert your visitors and boost your sales. From launching your website to shipping the orders safely to a customers doorstep, it has a solution for everything.
But with the huge number of options available, it's hard to decide which one to pick for your website for the best results. If you too are facing this dilemma, you're in the right place.
In this article, we have listed down some of the best WooCommerce plugins that can help you skyrocket your sales.
What Plugins to Use to Boost Your WooCommerce Sales
To help you navigate this article easily, we've put together a table of contents. You can use it to skip to the section that's most useful to you.
Plugins to Launch Your Store
Launching your online store can be hard. But WordPress makes it easy if you know the right plugins to use.
Although there are several options that let you create an online store easily, we'll list down the best ones for you here. The plugins mentioned in this list are the most popular and reliable ones when it comes to configuring a WooCommerce store on WordPress.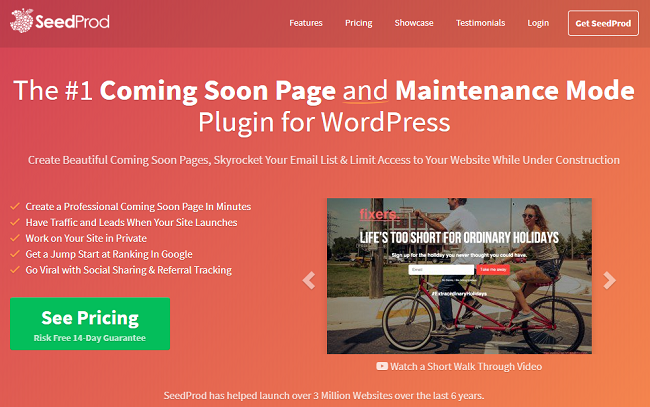 Adding a coming soon page to your website while you're still working on its launch can be a great way to inform people about your upcoming store.
SeedProd is an amazing option that lets you do that without any hassle.
This plugin is super responsive and very flexible when it comes to customizing its looks. It offers great options to make your coming soon page appear exactly the way you want.
To help you convert your visitors, it has several elements like adding email options, countdown timer, progress bar, social icons, etc.
You can use them to collect email address from your visitors and notify them when your site goes live. You can also integrate your contact form with an email marketing service of your choice.
Plugins to Increase Your Traffic
Your online store can never succeed unless it can drive in some good traffic. Here are a few plugins that can help you do that effortlessly.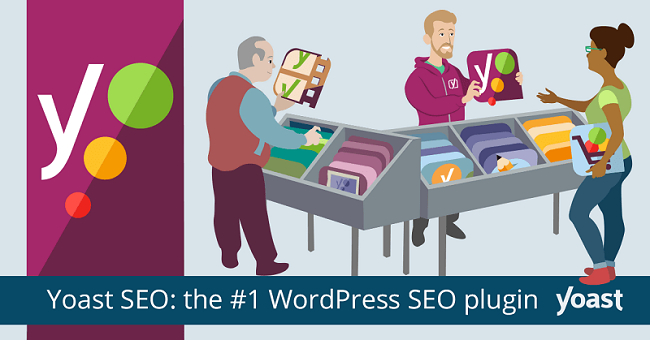 Yoast is the most popular WordPress SEO plugin that will ensure that your website is optimized for search engines. It comes with solid features that helps you aim for that number one spot in search results.
This plugin can help you boost your eCommerce site visibility by letting you add SEO friendly texts to your webpage.
With Yoast plugin, you can keep your article in line with your key phrases, optimize your product page for synonyms and related keyphrases. Not just that, it also lets you optimize your social profiles too.
This can be a great step towards driving organic traffic to your site without hiring an SEO professional.
Yoast has a free version as well as a premium one that comes more advanced features. But if you've just started out, even the free one is good to go.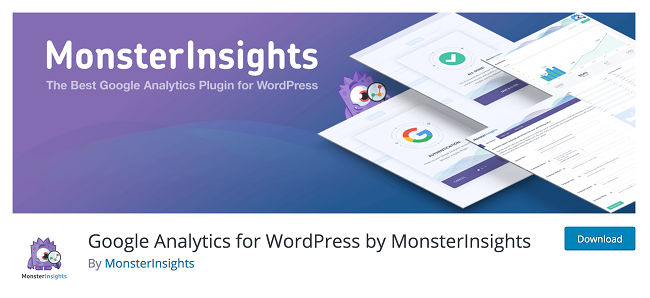 MonsterInsights is an amazing WordPress plugin that lets you track your website performance right from your WordPress dashboard. Using this plugin, you can easily set up universal website tracking across devices and campaigns with just a few clicks.
The real-time tracking options lets you keep track of what your users are doing on your site. You can also use it to track your affiliate links and ad clicks.
You can have more detailed knowledge of your website activities by using page-level analytics. This feature offers a detailed insight into each page and posts separately.
You can also use several other advanced features like optimization for A/B testing, speed & data delivery etc as well.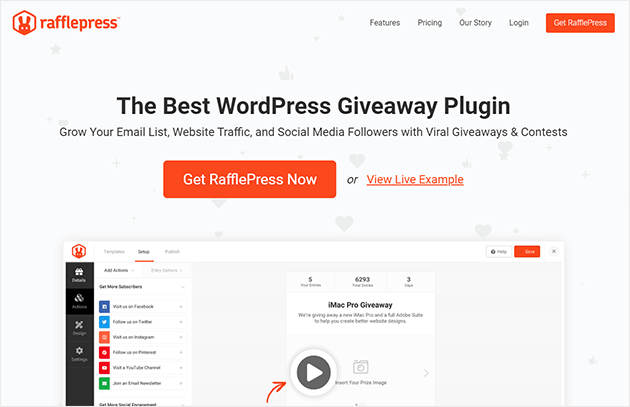 RafflePress is the best WooCommerce plugin to run contests and giveaways. Viral giveaways are the best way to grow your traffic, and get a ton of new social media followers and email subscribers.
You can easily create your giveaways with a drag and drop builder and pre-built templates. All the giveaways are responsive and look good on mobile devices.
RafflePress has amazing features to help you create a giveaway or contest that quickly goes viral. There are refer-a-friend entries, social media integrations, and more.
Plugins to Grow Your Sales
Once you have set up your store and added all your products it's time to grow your sales. The following plugins can help you take the right steps to boost your sale.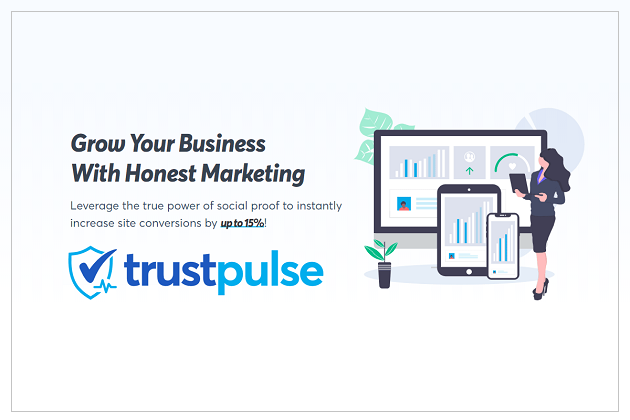 Adding social proof to your website can be a great way to convert your visitors to sales. It works as a powerful testimonial to convince people to buy your product (based on others recommendation) without any hesitation.
TrustPulse lets you do just that with its amazing features. TrustPulse is a robust digital marketing software that lets you leverage your social proof to increase your visitor's trust, and boost your sales.
Its smart targeting feature lets you display your social proof to the right person at the right time. You also have the flexibility to display the specific social proof that you think can have the maximum impact.
With Trust Pulse, you can track the real-time activity of people and detect sales immediately. With its pre-built templates and flexible design its' easy to take control of how you want it to appear.
Plugins for Improved User Experience
If you want to be a successful entrepreneur, the first important thing to take care of is your customer satisfaction.
The following plugin can ensure that you know how your customers feel about your business. Know your customers well can help you address any grievances they have and improve your business.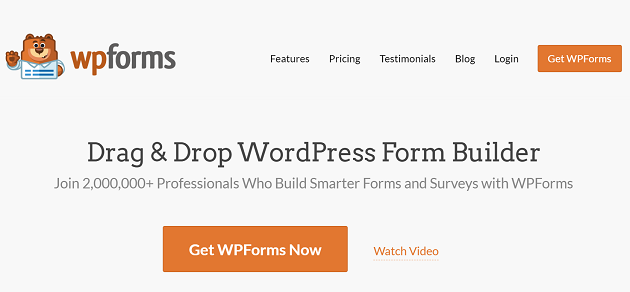 WPForms is a drag and drop form builder plugin that lets you add a custom contact form to your WooCommerce website in less than 5 minutes. You can also use it to add a survey form or a feedback form that'll help you know how your customers feel about your business.
Using its drag and drop builder you can easily create any kind of forms for your site. You can even save them as a template and use them later to save time designing it from scratch. These forms are responsive, mobile-friendly and very easy to use. You can use smart conditional logic to make it more engaging for the visitors.
The instant notifications, form management, spam protection features have made this plugin far better than any other form plugins available for WordPress. You can also use it to request a donation and add a quick pay button on form too. It supports various payment options to make things easier for you.
Plugins to Expand Your Email List
Your email list is one of the most valuable assets that can help you reach out to a more targeted audience. Since your subscribers are already interested in your products. it's more likely for them to take action based on your email.
Here are a few plugins to help you grow your email list.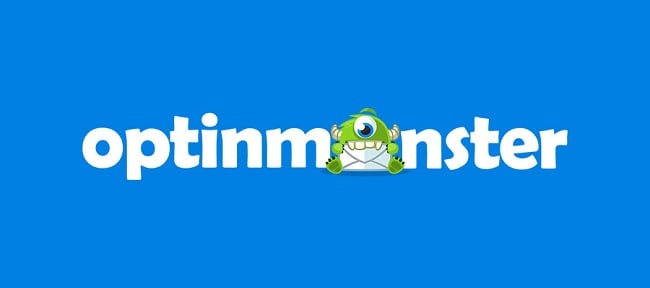 OptinMonster is one of the most powerful conversion-optimized toolkits you can ever have. The plugin comes packed with amazing features using which you can come up with striking opt-in forms that convert.
It lets you create various attention-grabbing campaigns to maximize engagement on your site. With its exit-intent technology, you can detect the user's behavior on your site. You can then use the smart trigger to display your campaign right when they are about to leave.
Using this technology you can display your opt-in forms when your users are most receptive to subscribing to your email list. This technology is also a great one for recovering abandoning customers and turning them to sales.
OptinMonster comes with modern and beautifully optimized, templates and an intuitive drag and drop editor that makes it easy to create, customize, your opt-in forms that work for your products.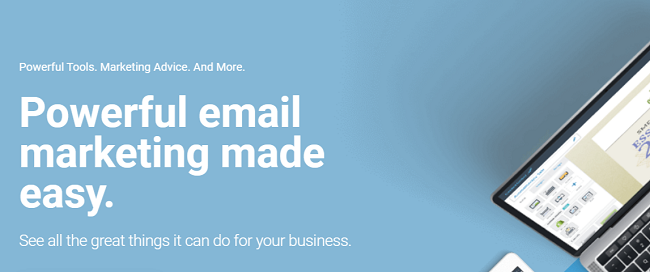 Constant Contact is another amazing email marketing tools you can use to increase your mailing list. It also lets you send engaging emails to your visitors that generate sales.
Constant Contact comes with built-in ready to use templates and most of them look super professional. The templates are also very well optimized for devices of all kinds so it appears stunning across all screen sizes.
You can use this plugin to send timely greetings to your subscribers and auto re-send emails to non-openers. You can also use it to trigger email series based on the user's behavior on site.
Its email marketing for eCommerce tools are created with the intent to help you grow your sales. You can use it to find new customers, keep them engaged, and keep them coming back for more with segmented and automated emails.
Plugins to Cross-sell Your Products
If you haven't started cross-selling your products yet, its time you start doing it now. This can give a quick boost to your sales by encouraging people to purchase additional products.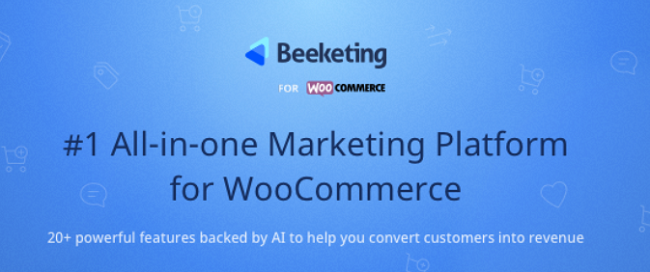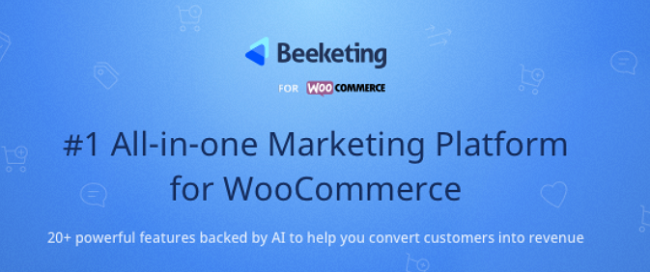 If you're looking for a plugin for marketing automation, Bekeeting should be your go-to solution. With this plugin, it's easy to prevent cart abandonment, optimize conversion rates and boost your online sales.
You can use this plugin to recommend more products based on the customer's items in the cart. It also lets you use the count-down timer to create urgency about a sale or a discount.
It also works brilliantly to trace cart abandoning shoppers and automatically emails them to follow up.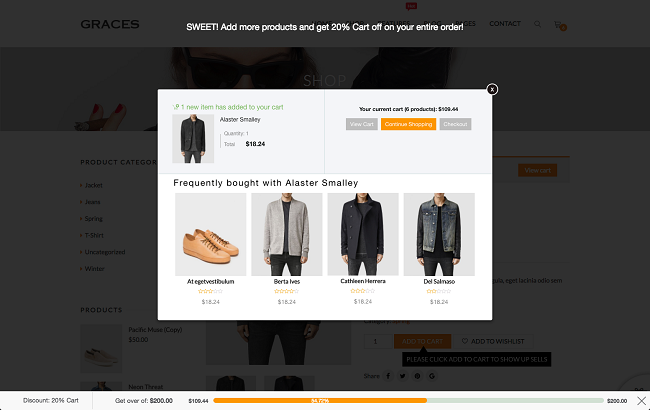 Boost Sales for WooCommerce is yet another amazing product that can help you optimize your conversion rates. The plugin comes with amazing features to up-sell and cross-sell your products.
You can use it to create a bundle and then sell it at a discounted rate. You also have the option to add a discount progress bar. This'll let your customers know how much extra to spend to avail a discount.
Plugins for Easy Checkout
If you don't offer your visitors an easy way to check out, chances are that they'll exit your website without even making the purchase. Therefore, it's important to ensure that checking out is not difficult for your visitors.
Here are a few plugins that let's you check out easily.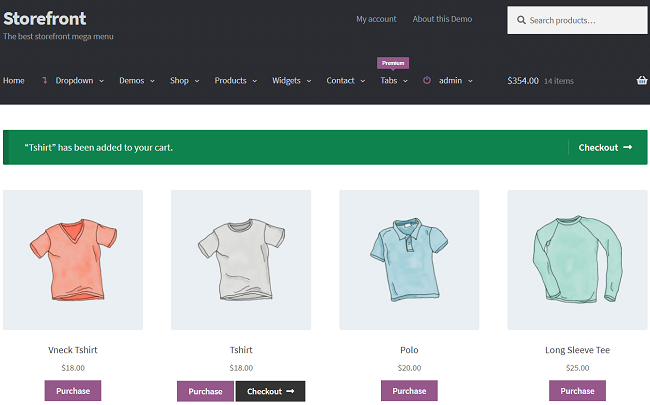 Direct Checkout for WooCommerce is a free plugin that lets you add an easy way to check out of your online shop.
With this plugin, you can redirect your users directly to the checkout page instead of the cart, so that they don't have to go through another additional step.
With the Ajax add to cart option, you can add a single product or grouped ones without having to refresh the page again and again. This plugin is super responsive and works with the latest versions of WordPress.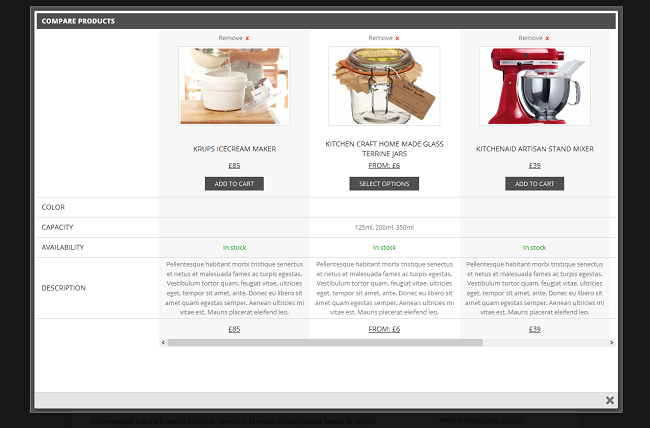 YITH for WooCommerce offers a quick check out solution for your users. Visitors can do it simply by clicking on a button or a link, whichever you prefer to add.
The button is fully customizable and you can change its color and size to make it more appealing and presentable.
It also comes with 2 different layouts for the payment options. You can even choose a destination to redirect your users after making a purchase. It can be a product page, payment page, a thank you message page, etc.
Plugins for Easy Shipping and Pricing
Pricing and Shipping is an important part of all online stores. Here are a few plugins that can make it easy for you to add the option.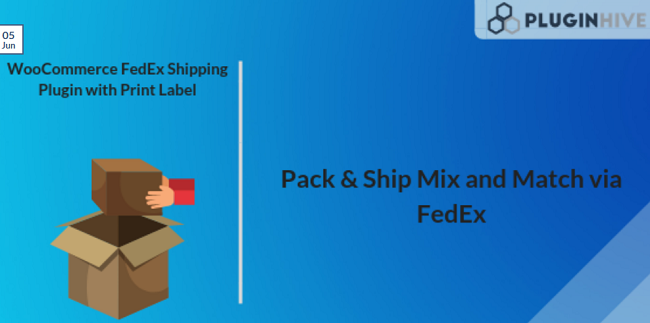 The Woo Pack and Ship Bundle plugin is an amazing one to simplify the task of shipping your products. The ability to automate shipping makes the plugin very useful for eCommerce store owners.
Woo Pack& Ship Bundle plugin provides a way to configure bundled products. Using this plugin you can create bundles by combining simple products together.
You can then add the product cost individually or together as a bundled product. You can also use it to add discounts for the bundled products.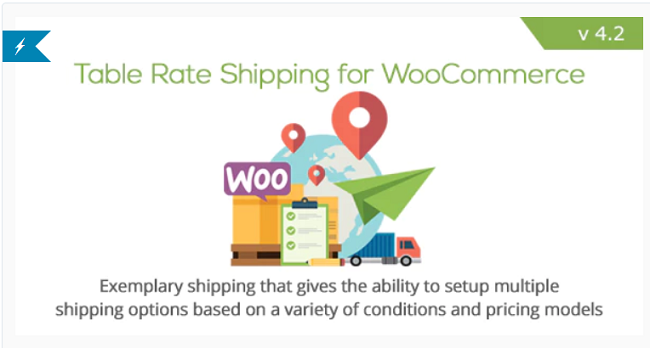 The Table Rate Shipping plugin is super helpful for eCommerce sites. With this plugin, you can ensure that your products are safely delivered to your customers.
The extensive settings option of the plugin lets you take full control over your shipping processes. You can also set up multiple shipping options based on a variety of conditions and pricing models.
The plugin supports a currency switcher plugin and is compatible with the WPML plugin as well.
So these are some of the best WooCommerce plugins to skyrocket your sales. We hope this article was helpful to you.
If you liked it, do follow us on Twitter and Facebook for more of such content. Meanwhile, you might also want to check out our guide on the must-have plugins for all WordPress sites.