Last updated on: September 5, 2019
Wondering which WordPress plugins to install on your website?
WordPress has over 50,000 plugins and finding quality plugins (both free and premium) can be a daunting task.
The goal of this guide is to help you save time and money by providing you with a definitive resource of the best free and paid plugins under various categories.
So now no more spending time downloading countless plugins just to test and see if they work and no more wasting money buying tons of premium plugins.
Let's get started.
Ultimate WordPress Plugins List
Below you'll find our list of the best WordPress plugins. Because this is a long post, we've added a table of contents so you can skip ahead to the type of plugin you're interested in.
Best Contact Form Plugins
A contact form is one of the most important elements for your website. Without a contact form, your site not only looks incomplete but appears unprofessional as well.
A good contact form plugin helps you keep your contacts organized and makes it easy to track them. Here are the 2 most popular contact form plugins that you can try out.

WPForms is one of the most powerful drag and drop form builder plugins that lets you create all kinds of contact forms for your website.
It offers tons of beautiful pre-built templates that are fully customizable. You can view all your leads in one place so it's easy to streamline your workflow.
If you are selling a product or service on your website, WPForms offers easy ways to collect your payments as well. You can embed your posts anywhere you want on your site and use the spam protection feature to prevent it from spam submissions.
With many other advanced and modern features, WPForms is one plugin that will truly make a difference to your business.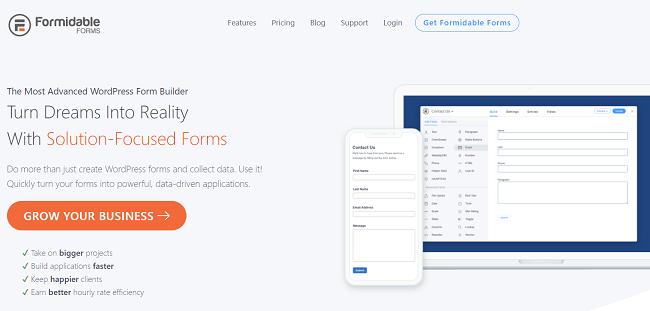 Formidable Forms is another brilliant form builder plugin that comes with great features. With its drag and drop page builder creating new forms is super easy.
It lets you do everything to enhance your website functions and performance, including :
creating multiple page forms
adding calculator fields
creating smart forms with conditional logic etc.
You can also let your users edit your forms from the front-end without having to log in to the back-end. With this plugin your users can even submit graphs and statistics now.
Best Google Analytics Plugins
Google Analytics is by far the most important resource if you really want an insight into your website performance. You can simply check your reports by logging into your Google Analytics dashboard.
But wouldn't it save a lot of your time and energy if you could do it right from your WordPress dashboard? Well, here are 2 plugins that can make it happen.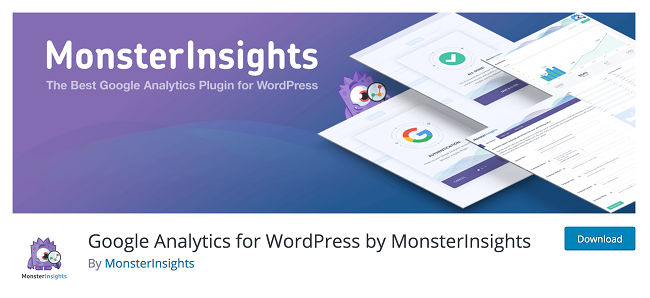 MonsterInsights is the most powerful Google Analytics plugin you can have for your WordPress website. By installing this plugin you can check your performance reports right from your WordPress dashboard.
It offers in-depth reports about your eCommerce performance, affiliate links, outbound links and more. You can even track the number of downloads that your website has achieved.
It will automatically exclude the administrator and give you the exact number of visitors that you've had. You can even track your user's scrolling activity and find out where exactly you lose them. This helps you work on those areas where your users tend to lose interest.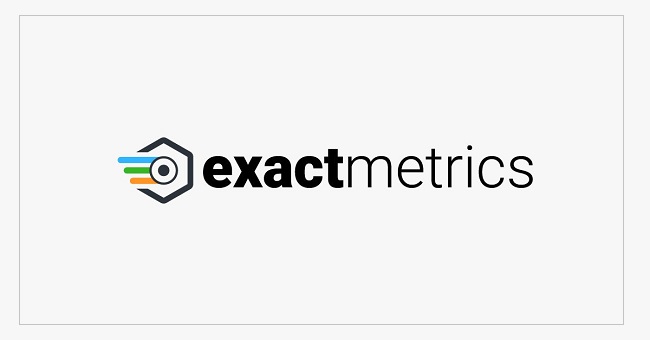 ExactMetrics is another brilliant plugin that lets you get your website statistics right on your WordPress dashboard.
It also offers great options to let you track your real-time stats so that you know exactly how your website is performing. You can also track your affiliate links with this plugin. This is a great plugin if you are looking for a free option. You can even translate this plugin to other languages.
ExactMetrics is multi-site ready and is GDRP-friendly too. The plugin comes beautifully documented and is super handy even for beginners.
Best Lead Capture and Pop Up Plugins
A good pop-up plugin can be a great resource for capturing leads and strategically converting them to sales. Here are some of the best WordPress plugins to help you do just that.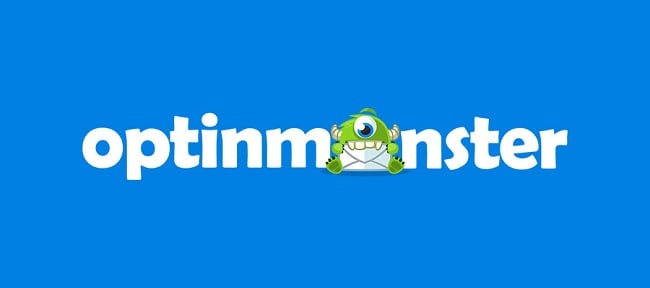 OptinMonster is one of the most popular and widely used customer acquisition and lead generation software that you definitely need for your business.
With this plugin, you can easily detect your user's behavior based on the movement of their cursor. You can then use a stunning pop-up to retain them from exiting your page just when they are about to leave. It also lets you collect emails in exchange for a lead magnet download with their MonsterLinks feature.
The drag and drop builder makes it super easy to create your popups. OptinMonster lets you improve conversion by personalizing your campaigns based on locations. You also have the option to schedule your campaigns for specific timings.

TrustPulse is a social proof notification app that shows the real-time activities of customers on your website. It lets you add credibility to your business which in return can help you gain your visitor's trust.

The plugin has been packed with amazing features using which you can easily convert your visitors to customers. Using TrustPulse you can display…
a live stream of purchases on your site
the number of people who just signed up for your email list
any other action people take on your site
You can easily set up the plugin on your site and work your way to create your designs. It offers you smart tracking options so you can reach out to the right people to boost your conversion. You can also integrate it any website. It is compatible with WordPress, Squarespace, Shopify and more.
Best Coming Soon and Maintenance Mode Plugin
Coming soon plugins can help you start collecting your visitor's emails even before your website is live. Here's an amazing plugin that you can opt for if you are looking for one.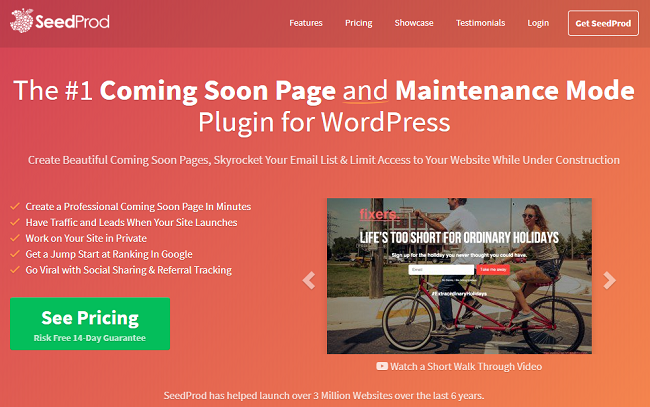 SeedProd is a brilliant coming soon plugin that lets you add a coming soon page to your website without coding a single word.
You can also add a maintenance mode page if you ever want to tweak your website settings. This is possible either for the entire website or for a specific page on your site.
As an admin, you can easily log in to the backend like you normally would and work on it until it's ready to go live. With SeedProd it's also easy to collect emails from your visitors. It supports more than 15 different email marketing services and you're free to choose anyone from the list.
Best Giveaway Plugin
People love free stuff, no matter what it is. So a great way of attracting visitors to your website is to organize contests and giveaways.
Here's a plugin that you can use to create your contest or giveaway.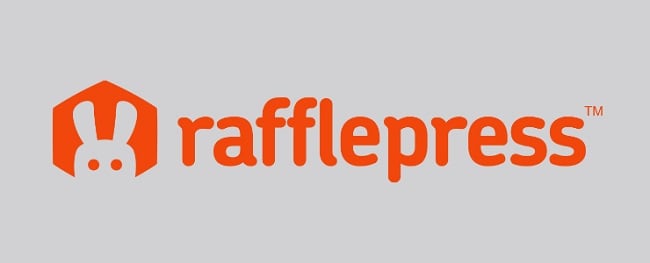 RafflePress is a very powerful and user-friendly giveaways and contests WordPress plugin. It comes with great options to let you grow your email list, social media followers, and website traffic.
The robust drag and drop builder makes your designing experience fun and easy. It offers several stunning giveaway templates that are fully customizable.
To let more people know about your contest make use of the viral sharing (refer a friend) feature. The social media integration option is another feature that you can use to make it go viral.
There's a free version with all the features you need to create a basic giveaway. To unlock more advanced features to supercharge your giveaways and easily go viral, you'll need the pro version.
Best Membership Plugin
Creating a membership site can be a perfect way to make earn some extra money. You can create your site and then charge an amount from your visitors for granting them full access to your content.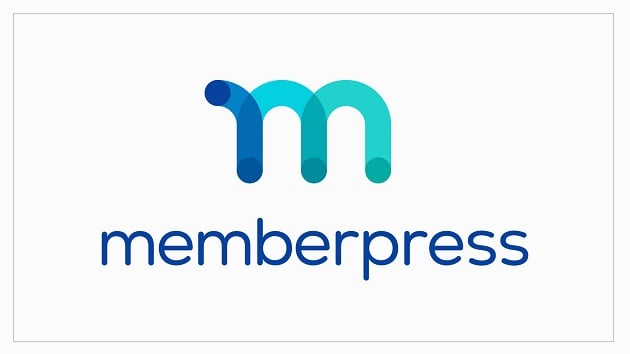 MemberPress is by far the most powerful membership plugin. You can use it to create beautiful membership sites without any prior experience. With this all-in-one plugin, you can add all the features needed for your membership site. It also lets you…
accept payments
control who can access your content
sell digital downloads etc.
The plugin is super flexible in terms of customization as well and lets you add stunning pages to list your product pricing. It is compatible with all themes and works brilliantly alongside other plugins too.
Best Page Builder Plugin
By installing a robust page builder plugin on your website you can easily style your website and add various elements to extend its functionalities.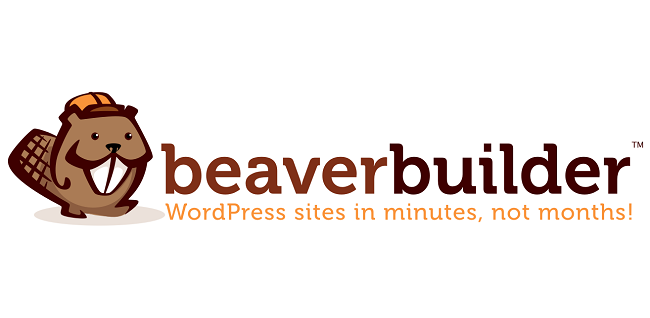 Beaver Builder is one of the most beginner-friendly drag and drop page builder plugins. You can use its library of beautifully designed pre-built templates to style your pages and post.
It also offers you the option to create your layout from scratch. You can then add all the elements you want to enhance your website functionality. It has great options for that as well.
You can use it to add rows, columns, toggles, accordions, table, etc. You can check out a detailed review of the plugin to know more about it.
Best Shortlink and Affiliate Cloaking Plugins
If you are using affiliate links to monetize your website using a good affiliate cloaking plugin is a must. Here are the best WordPress plugins to help you hide your ugly URLs and makes them presentable by cloaking them for you.

Pretty Links is one of the most popular plugins for link management, automation, affiliate management, and creating short links. With this plugin, you can easily cloak your affiliate links and make them presentable for your visitors.
With Pretty Links, you no longer have to add your affiliate links manually. Your links will automatically be organized and added to your content.
You can also track your link clicks and see how they are performing. The plugin is super easy to use and even a novice can use it like a professional. You can check out the detailed review of the plugin here.
Best eCommerce Plugins
If you are running an eCommerce business, installing a good plugin on your website can make your task a lot simpler. Here are a few of the best WordPress plugins for eCommerce that you might want to check out.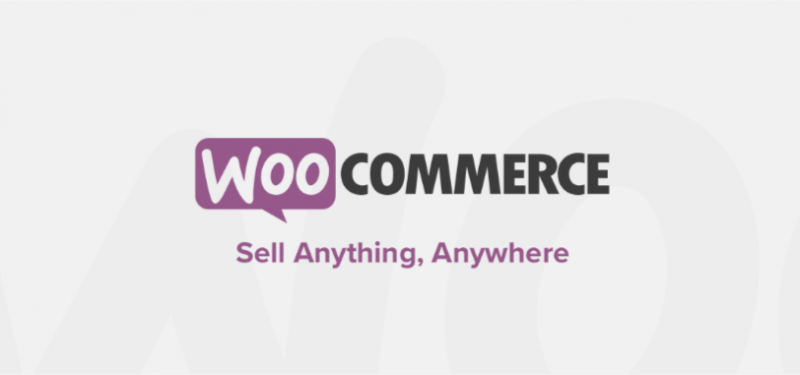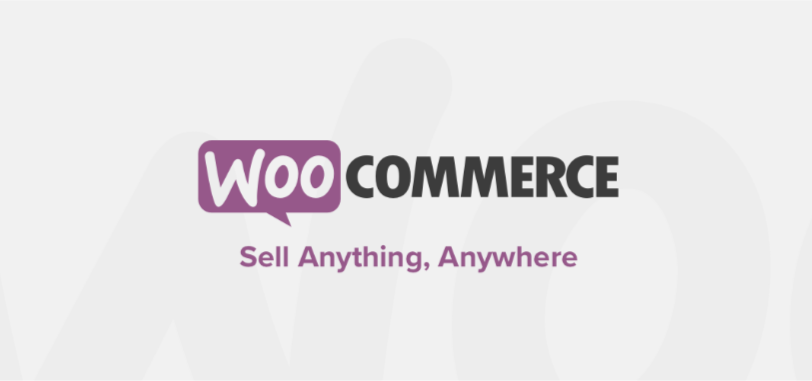 When it comes to eCommerce for WordPress the most popular name definitely is WooCommerce. With an extensive list of features, WooCommerce is the most flexible and user-friendly plugins for any eCommerce website.
The plugin is fully customizable and its functions can be easily extended with the help of addons. You can use it alongside any other plugin that you have installed on your site.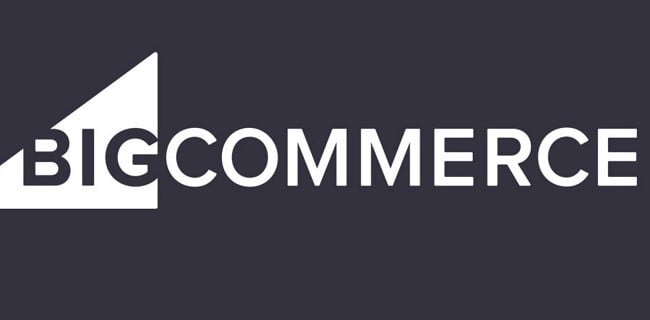 Big Commerce is yet another amazing solution for all those who want to set up their eCommerce websites. With Big Commerce, you can design your online store just like a professional even without any prior designing experience.
You can pick a beautiful template from its collection and go ahead to style it as you want. It offers great flexibility in terms of its design and functionality.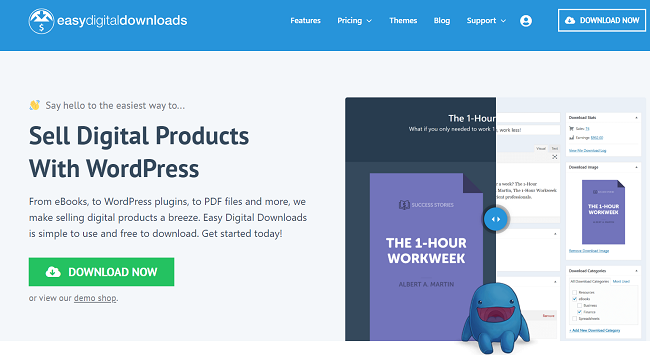 Easy Digital Downloads is an amazing plugin that simplifies the process of selling digital products online. Whether its a PDF file, an eBook, or a vector file, with Easy Digital Downloads it becomes super easy.
You can add a discount coupon and add a shopping cart as well. You can even have full control over who can access the products on your website.
It also simplifies the process of tracking the downloading activities of your visitors. The plugin is user-friendly and is super responsive even when used alongside other plugins. You can also use it with any theme that you want.
Best Backup Plugins
What if one day something terrible happens to your website and you lose all your data? Sounds scary right? To make sure your website is safe at such times it's important that you back up your files and database regularly. Here are the top backup plugins that you can choose from.

Updraft is one of the best backup plugins that simplify the process of backups and restorations for your website.
It lets you backup your data to a number of cloud storage option such as Dropbox, Google Drive, Amazon S3, UpdraftVault, FTP, etc. You can also send your files and data to an email address if you want.
Updraft plugin lets you enable it's automatic backup option so you don't have to do it manually every time. This backup plugin is super fast and is trusted by millions of users.


VaultPress is another powerful backup plugin for all WordPress websites that lets you backup your website whenever you want. It also lets you activate the automatic backup function that comes with a scheduling feature.
You can restore your backup and recover all your data (in case you lose it) in a few quick and easy steps. VaultPress even enables you to migrate your site to a new host without any hustle.
Apart from that this plugin automatically detects and eliminates viruses, malware, and other exploitable security problems that may be hurting files on your website. Automatic file repair and spam defense are other crucial features that the plugin comes with.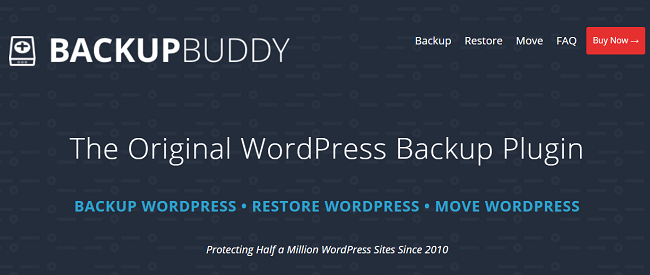 In case you are looking for a premium plugin BackupBuddy is the best option for you. It has all the essential features that you might want in a backup plugin. Unlike other backup plugins, BackupBuddy backs up your WordPress installation too just to ensure that you have a copy of all your WordPress website files.
you can also easily customize the backup settings for individual files before starting the backup process. Apart from full site backup, you can also automate and schedule your backups whenever required.
The backup files can be stored in the local or online storage to keep them completely offsite for future use. Like VaultPress you can restore your backup anytime you want. You will also get some email notification for automatic backup weekly or monthly according to your schedule.
Best Caching Plugins
Installing a caching plugin on your website is extremely important if you want your website to perform well at all times. Without a caching plugin, your site's speed and user experience may be greatly affected.
There are various caching plugins available for WordPress and to be honest most of them are really good if you know how to configure them. We have picked the three best WordPress plugins that are most reliable for caching.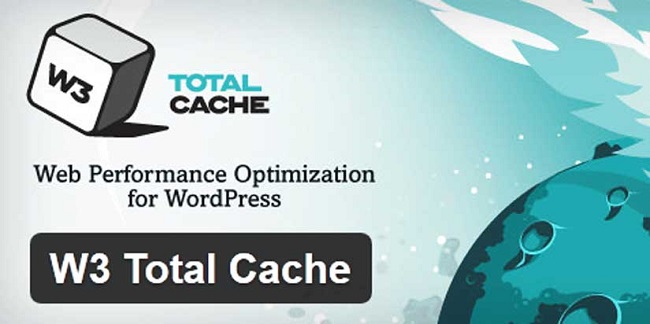 W3 Total Cache is one of the top-rated cache plugins in the WordPress repository. It can improve your website SEO and user experience by increasing website speed, enhancing responsiveness, and reducing load times via its powerful configuration and content delivery network (CDN) integration.
It comes with a huge list of features to help you improve your site performance to a considerable extent.
You can use it to minify and compress your CSS, javascript and HTML files for better site performance while maintaining its appearance. With its AMP and SSL support, it can be integrated with various popular CDN services easily.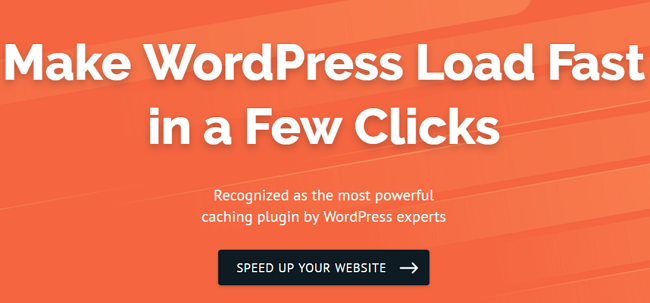 WP Rocket is another very powerful caching plugin in the WordPress market. This plugin offers amazing options to speed up your website and optimize your site's performance.
Like W3 total cache this plugin too, has all the options to minify your javascript, CSS, and HTML files. You can also use it to improve your loading speed to offer a good browsing experience to your visitors.
The plugin supports Gtmetrix and Pingdom, two of the most popular testing tools for digital entrepreneurs. So now it's easy to keep an eye on how your website is performing.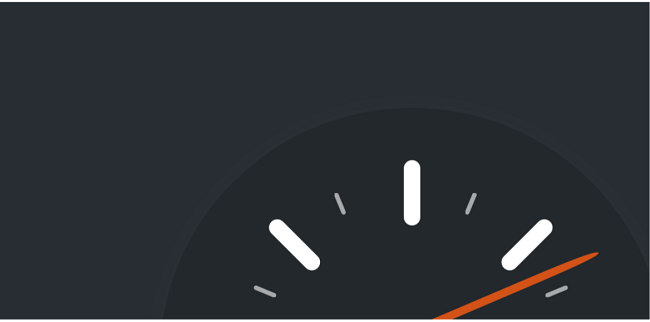 WP Super Cache is a free plugin that can help you boost your website performance for better browsing experience and improved SEO.
With WP Super Cache you can easily manage cache for different users on your site. It also lets you compress your images, integrate the CDN support and do a lot more right from your WordPress dashboard.
This plugin works by creating static HTML files for your website to replace the relatively heavier and more sophisticated WordPress scripts. WP Super Cache is lighter than any other caching plugins but offers the same service to your website. This makes it a good alternative to other popular caching plugins.
Best Social Sharing Plugins
If you know how the importance of social media in digital marketing then you would definitely want to add some social share buttons on your website. It's a great way to encourage your visitors to share your content with their friends and make your content go viral.
There are lots of social share plugins for WordPress and many are available for free of cost. We are mentioning two of them which we think are the best for you.

Shared Counts is a very popular WordPress social sharing plugin that can help you increase your traffic and engagement with its attractive sharing buttons. It lets you add as many social share button as you want. It has almost all the options for you.
Whether you want to add a share button for Facebook, Pinterest, Twitter, Email or LinkedIn, it is right there. You can even add a Print button if you want.
The buttons are fully customizable and you can even alter its size and inner space. The plugin's configuration is another great advantage for its users. To get the accurate share count you might have to configure your settings with 3rd party websites like Facebook, Twitter, etc but doing so is perfectly worth it.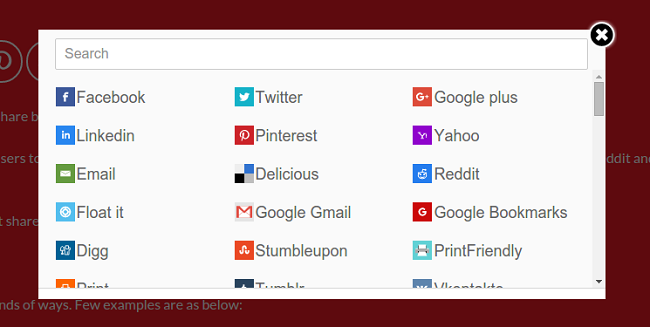 Sassy Social Share is another fancy social share plugin that comes with a huge package of 100 social sharing and bookmarking services. It also comes with a set of social profile icons on which you can provide a quick link to your social pages or profiles.
You can even configure the size and shape of your social share buttons. The customization of these buttons can be done really easily and is quick too. The live preview option provides you a clear understanding of how the buttons will appear on your site.
You can enable the share count cache to ensure that the plugin will track and update each and every share count almost immediately. With this plugin you will be able to enable or disable the vertical/floating sharing interface for mobile devices.
Best Security Plugins
When it comes to protecting your WordPress website from the potential security threats there are few plugins that offer great features against the attackers or any other security-related issues. Here are the best WordPress plugins to keep your site secure.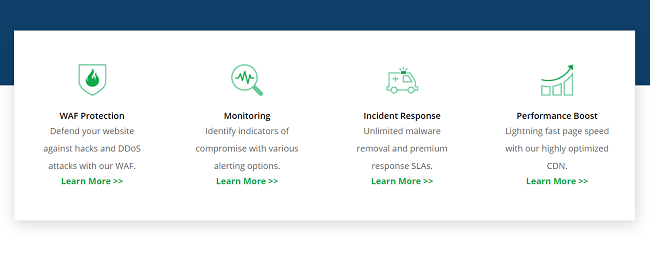 With all its amazing features Sucuri has always been the top choice for many successful bloggers and website owners.
With Sucuri you can get a set of spam detection tools that are constantly working to protect your site from potential threats. It comes with a:
malware scanner
SSL certificate monitor
SEO spam scanner
blacklist status checker
website uptime monitor
DNS Monitor and more.
Sucuri is actually more than just a security plugin. Apart from securing your site from unwanted threats this tool also lets you check your site's performance and optimize it for speed. To backup your site and avoid any data loss you can enable their scheduled site backup or individual section backup.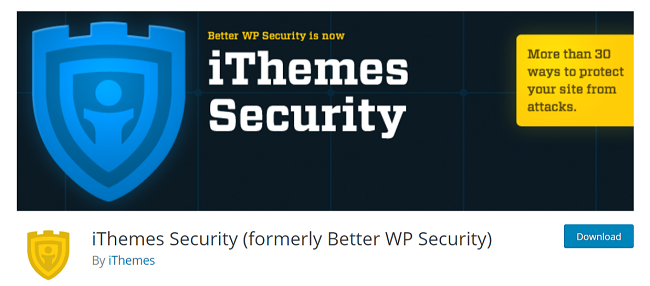 iThemes Security is a free WordPress plugin that can be downloaded directly from the WordPress repository. It also has a premium version if you want more advanced features.
To ensure that the site is safe from any kind of malware you can enable its malware scanning schedule that runs automatically without any manual process.
The Google reCAPTCHA function lets you protect your site against spammers. If you are the admin you can also ban specific users from accessing the website. You can even enable the system scans right from the WordPress dashboard when the plugin is installed.
Best Image Gallery Plugin
If you want to add an image gallery to your website try using an image plugin instead of doing it manually. You'll instantly notice the difference it brings to your site. Here's a plugin that you can opt for.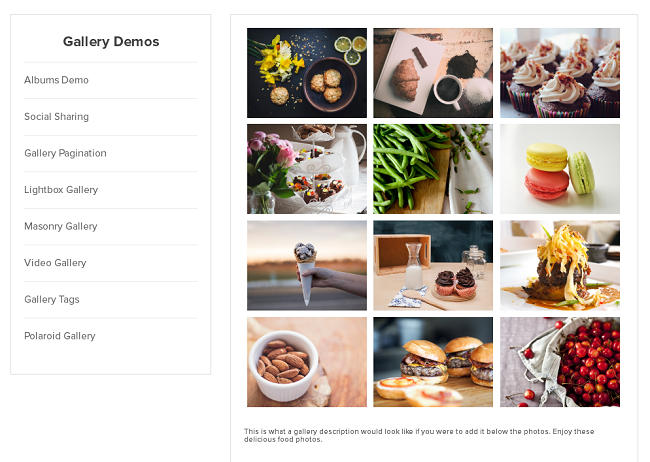 Envira Gallery is the best and the most flexible image gallery plugins that you'll find in the WordPress market. With this plugin, you can create striking image galleries for your website in a matter of minutes.
You can also add a watermark to your images if you want. The plugin will also make image proofing easier for you. Not just that, you can also integrate it with tons of other plugins if you want. One of them is the Woocommerce plugin.
The drag and drop gallery builder and the pre-built templates make working with this plugin super fun and easy.
Best SEO Plugin
What good is a website if it has no visitors? If you don't want that to happen to your website too, install an SEO plugin now.
This will make your website appear in the search results of Google and it'll never have to be a victim of isolation. Here's the best SEO plugin you can have for your site.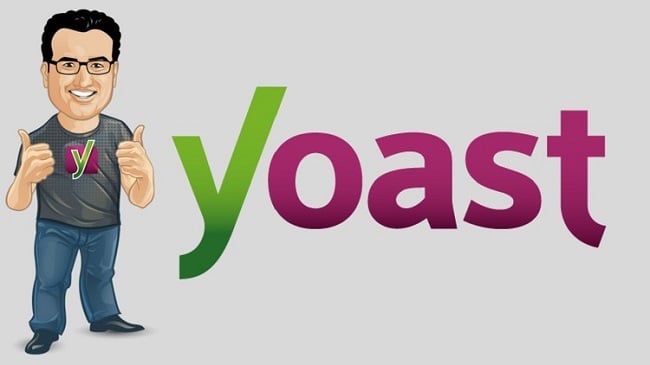 Yoast is one of the most popular and widely used SEO plugins in the WordPress market. This plugin is super easy to use and it helps you optimize your post for better search results. Once you install it on your website it will prompt you the on-page SEO results right on your WordPress dashboard.
You will see the Yoast analysis right below every post when you draft them. It will offer a field where you can enter your keywords. After the post is drafted Yoast will tell you if you have used it enough number of times to have a good ranking.
You can also…
add a meta description
check your keyword density in the post
analyze the readability score
check if you have used the same keyword before etc.
Best Miscellaneous Plugins
Apart from the plugins mentioned above here are a few more of the best WordPress plugins that might be useful for you.

The primary aim of using WP Mail SMTP is to enable the mail sending option on your WordPress website. This plugin makes email deliverability easy and reliable for your WordPress site. In case you experience any problem with mail delivery from your default mailing service Mail SMTP is a great alternative.
Emails are delivered using the provider's direct API which means even if your web host is blocking SMTP ports your emails will still be sent successfully.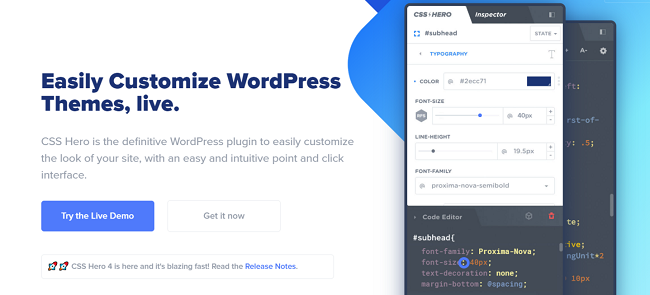 If you want to customize your website's design beyond your default theme settings CSS Hero is the right plugin for you. This is one of the most reliable WordPress plugins that let you customize your website design very easily. With its easy and intuitive user-interface you will be able to change each and every component's look, color and size individually.
This plugin is compatible with most themes and is super light-weight. CSS Hero also generates and enables a single and static CSS stylesheet separately that cleanly overrides your theme's original stylesheet.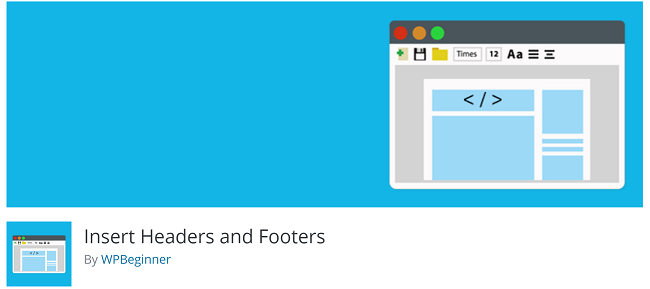 Insert Headers and Footers is a simple but very effective plugin developed by WPBeginner. It lets you insert any code such as Google Analytics, custom CSS, Adsense ads, Facebook Pixel, and much more into your website's header and footer without editing your theme files.
This plugin is very lightweight and easy to configure. All you have to do is to download the plugin from the WordPress repository and install and activate it on your WordPress dashboard. Then go to the plugin settings and apply your specific codes into the header and footer.
This plugin is compatible with all kinds of WordPress themes and currently has more than 800,000 active installations. Here's a detailed review of the plugin.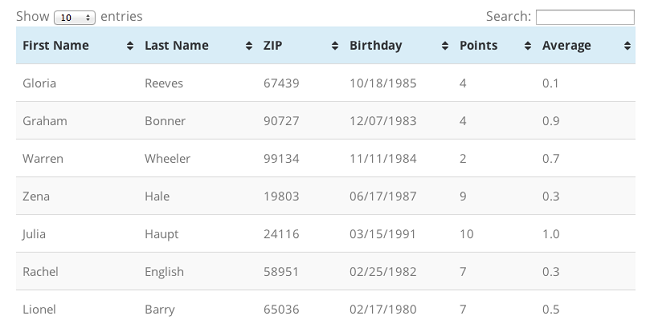 If you want to display information to your visitors in a tabular form, TablePress can be the best option for you.
It enables you to easily create, design and manage your tables right from your WordPress dashboard. Once the table is ready you can embed it into individual posts, pages, or text widgets using its simple shortcode. The data inside the table can be edited easily with its inbuilt editor and no coding is required at all.
TablePress can hold any type of data including formulas that will be perfectly visible inside the table. It has an additional JavaScript library that adds features like sorting, pagination, filtering, and provide more controls for site visitors. Tables can also be imported and exported from/to Excel, CSV, HTML, and JSON files.
That's it! Those were some of the best WordPress plugins that'll surely make your website more powerful.
If you haven't used them so far, get started now. Meanwhile, you might also want to learn how to redesign your website without losing your SEO.
We hope this article was helpful to you. If you liked it do follow us on Facebook and Twitter for more of such content.