Are you looking for a responsive WordPress theme for your website?
Responsive themes are mobile-friendly website layouts that look great on mobile devices and all screen sizes. Because they improve your site's user experience, responsive themes help keep users on your business website longer and boost engagement rates.
This article will share some of the best WordPress responsive theme examples on the market.
What Is a Responsive Theme and Why Do You Need One?
A responsive WordPress theme is like any other theme but with one crucial difference: the layout can adapt to different screen sizes and mobile devices. That means any images, navigation menus, page layouts, etc., will perfectly fit the screen of the device your users use to visit your site.
Most people use mobile devices like smartphones and tablets to browse websites instead of desktop computers and laptops. So if you're using a WordPress theme that isn't responsive, it's highly likely that it will be hard to navigate.
For instance, the web page copy may be too small to read, popups and overlays might block much of the screen, and your links may be too hard to click. Using a responsive theme can combat those issues, making consuming your website's content easier.
Responsive themes are also a ranking factor for search engines like Google. That means mobile-friendly websites will rank higher and more quickly than unresponsive sites.
As a result of increased rankings, you'll see more website traffic and, ultimately, more business.
Are All WordPress Themes Mobile Responsive?
Even though most modern WordPress themes are responsive right out of the box, you'll still need to choose your theme carefully. Some older, free WordPress themes advertised in showcases that haven't been updated recently may not be mobile-friendly by default.
If in doubt, it's best to use a reputable theme shop or the WordPress theme repository for themes that are updated regularly.
Whether you're replacing an old theme or looking for a new one, you're in the right place. All of the themes in this post are 100% mobile responsive, modern, and easy to use right away.
Responsive WordPress Theme Examples from SeedProd
First, let's look at the multipurpose WordPress themes you can use with SeedProd.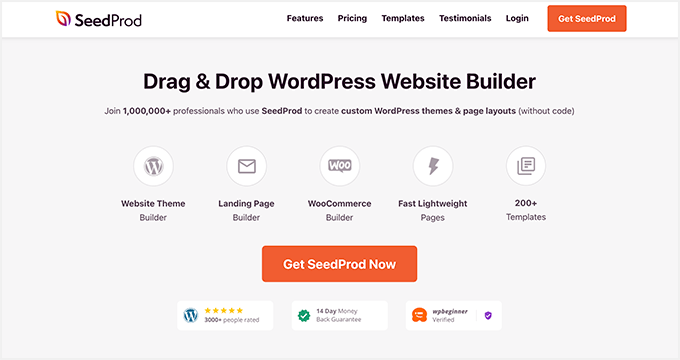 SeedProd is the best drag-and-drop WordPress website builder plugin. It lets you create custom WordPress themes, landing pages, and layouts fast without writing code.
With the visual drag-and-drop editor, you can create custom headers, footers, pages, posts, archives, sidebars, and WooCommerce pages. Essentially, it gives you complete site editing without the hassle of coding from scratch.
As we mentioned, you can create any type of website using SeedProd's visual editor. But to make things even easier, you can get started with one of its premade WordPress themes.
Each theme is fully mobile-responsive and customizable with the drag-and-drop builder. You can preview each theme on desktop and mobile devices and choose which design elements to show or hide on each version.
Here are just some of SeedProd's responsive WordPress theme examples.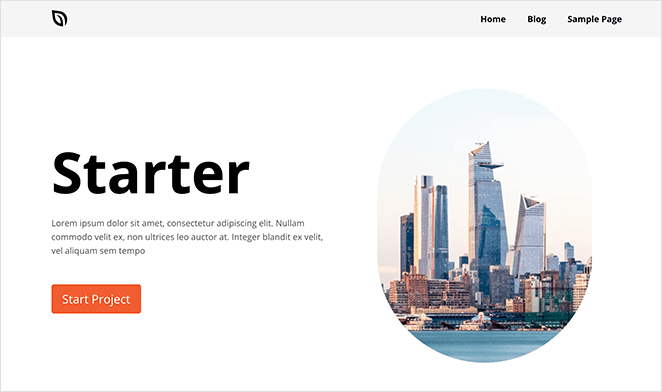 Starter is a simple WordPress theme that goes perfectly with SeedProd's theme builder. It has a modern, responsive layout with all the sections you need to create a simple business website, including:
Header
Hero
Client logos
Services
Testimonials
FAQ
Footer
Sidebar
Call to action (CTA)
With this theme, the default pages you get include a homepage, blog, and sample page. But you can create as many pages and layouts as you like.
You can also customize every part of the theme to suit your business branding. For instance, there are unlimited color options, attractive font pairings, and 100s of free stock images.
It also includes tons of user-friendly content blocks that extend the functionality of your theme, like:
Navigation menu
Custom logo
Optin form
Giveaway
Product grids
Blog posts
Testimonials
And more
Additionally, the theme integrates with popular email marketing services such as Constant Contact, MailChimp, AWeber, etc., allowing you to grow your email list from day 1.
In the end, Starter is the ideal blank canvas for creating a custom WordPress theme that meets all of your business needs.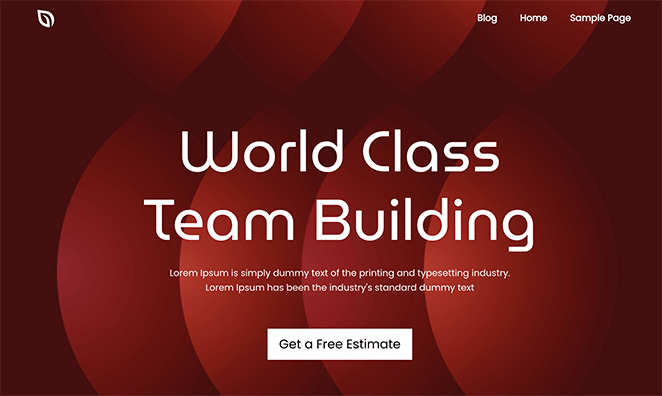 Modern Business is a stunning responsive WordPress theme with a bold look and feel. It features a statement hero section with colors and typography that make a powerful impression.
The sections in this theme include:
Hero with CTA
Services
Business information with CTA
Large CTA with custom background image
Scrolling testimonials
FAQs
Large footer with custom links
Social profile icons
The blog page in this theme features a 2-column layout with a right sidebar. Personal blogs will love the modular posts feed with its featured image, post excerpt, and read more links.
Like the Starter theme, you can customize every element of the Modern Business theme. Because every section and design element uses SeedProd's blocks, they're super-easy to edit and make your own.
For example, you can swap out the footer links for a custom widget, change the CTA button to visit your online store, and much more.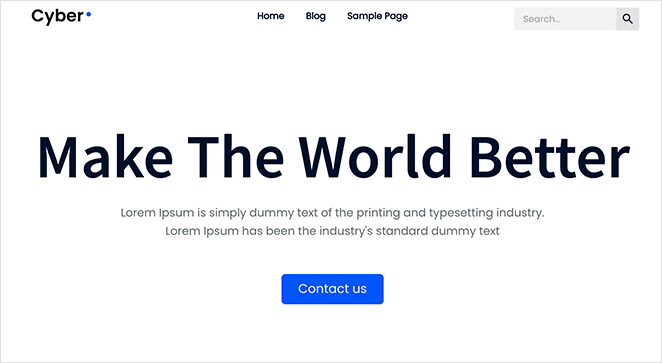 Marketing Agency a mobile-friendly WordPress theme with a focus on visual content. Below its minimalist hero section, there is bold imagery you can customize to tell your brand's story.
The other sections you can customize are:
Business information
Call to action area
Service list
Testimonials with custom background
Optin form
Footer
The blog page's layout also has a unique design.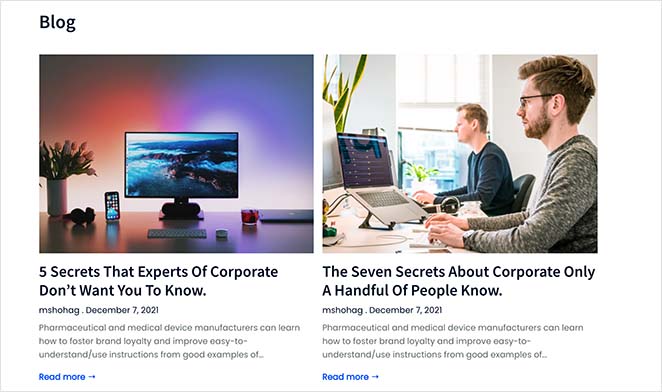 First is a full-width 2-column grid of blog posts with a call-to-action to join your newsletter beneath. You can use this layout to display popular content and generate leads.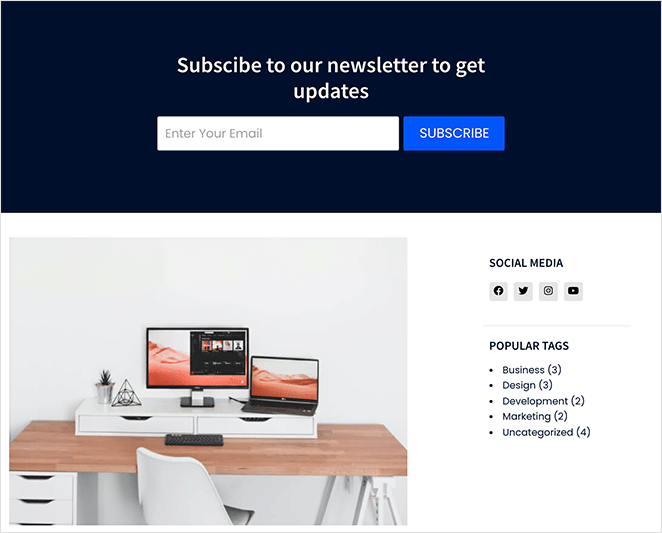 After that section is a typical single-column blog post feed with a right-hand sidebar for showing popular categories, social media icons, and other important information.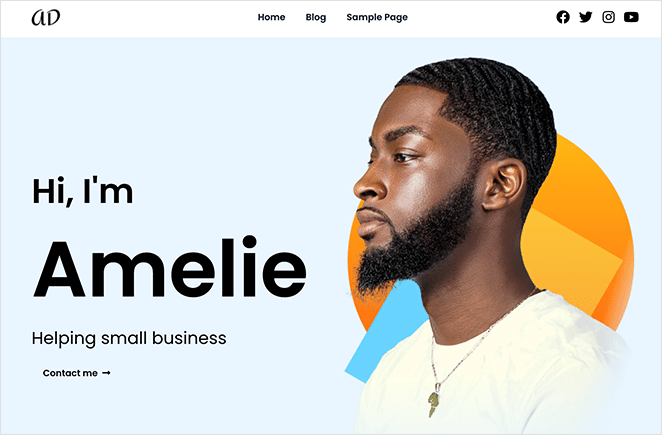 Product Design is a responsive WordPress theme example that would suit solopreneurs, freelancers, and professionals. You can use this design to showcase your skills and talents and share examples of your work.
The large hero area is a great place to add a professional headshot, while the info section beneath is excellent for showing potential clients the services you offer.
We love the large project area further down the homepage. It's an excellent place to add images of your most successful projects.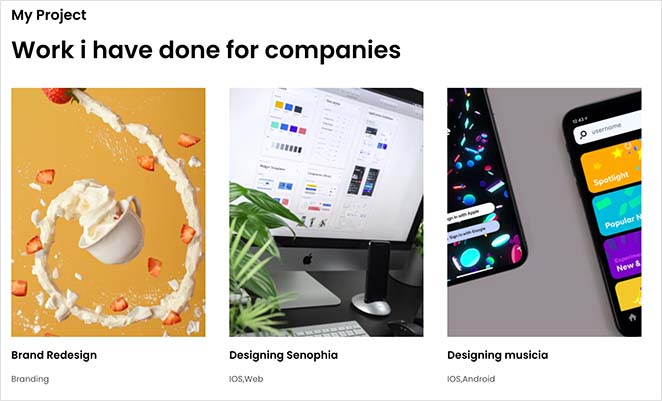 Then in the about me section, you can highlight your achievements, list logos from past clients, and share other essential details.
The blog page for this theme doesn't include a sidebar. Instead, the optin form, contact links, and navigation are in the footer.
However, you can easily customize the blog template to include a sidebar with the drag-and-drop editor and customizable template parts.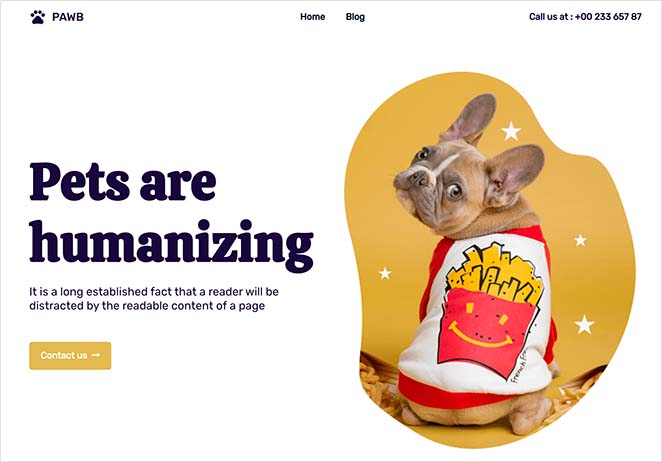 Pet Care Company is a fun and vibrant WordPress responsive theme example. It's well suited to businesses that offer pet services or sell animal-related products.
The images and colors instantly grab people's attention, moving their focus to the visually appealing services area. But like all of SeedProd's themes, you can customize every inch to suit your business.
For example, you can use SeedProd's accordion block to add FAQs, change the static testimonial to scrolling testimonials, and even replace the Instagram section with featured products from your online store.
Whatever you decide, this responsive WordPress theme will look great on any device.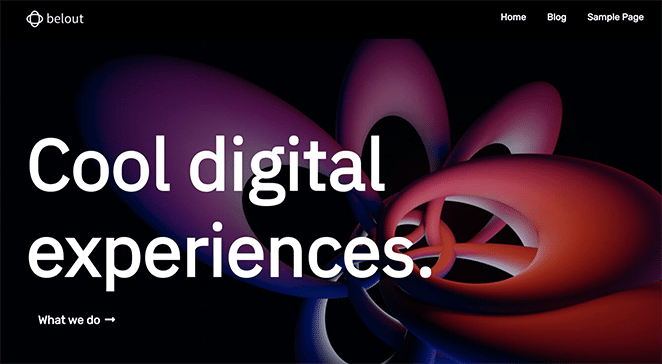 So far, we've looked at responsive theme examples that have a light and airy look. But here's a theme with a dark color scheme that's much easier on the eyes.
Digital Strategy features a black and white color palette with brief pops of color. The hero area has a full-width background image that mirrors the footer's monochrome style.
The services area features a large image to capture interest. But you can easily replace this with a welcome video to engage visitors quickly.
Other features include:
FAQ accordion section
CTA links
Social media profiles
Email optin box
The blog page has a 3-column modular layout without a sidebar. However, individual blog posts include a sidebar on the right-hand side.
In the end, this theme is an excellent example of how you can use darker colors to create a professional, modern look.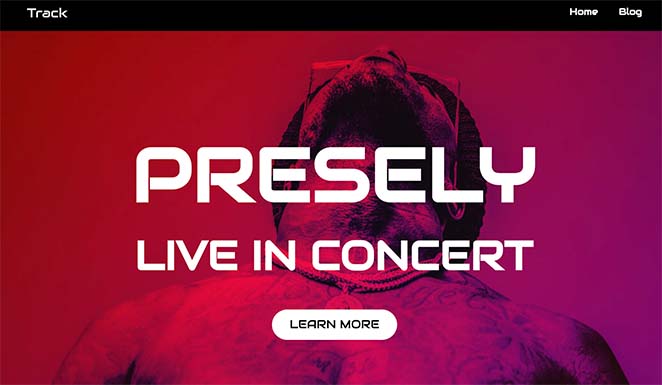 If you're in the music industry, you'll love SeedProd's Live Music theme. Like the other WordPress responsive theme examples on this list, it's 100% mobile-friendly and adapts to any device.
This theme features a parallax scrolling hero area with a full-width background image and a prominent CTA button inviting readers to learn more. Below that, you can list recent albums or tracks and use SeedProd's icons block to link to SoundCloud, Vimeo, Youtube, Spotify, and the other music platforms you use.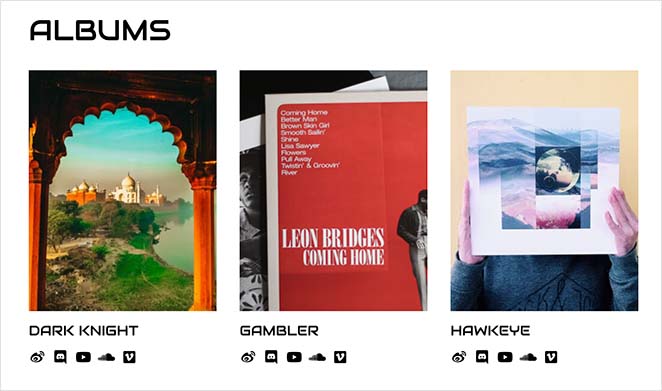 Next, you can add your upcoming tour dates to an eye-catching table with custom CTA buttons and even showcase your latest performances with the built-in video block.
Towards the bottom of the homepage, you can use SeedProd's posts block to display recent posts from your blog. Plus, you can quickly get fans to join your mailing list with the built-in signup box.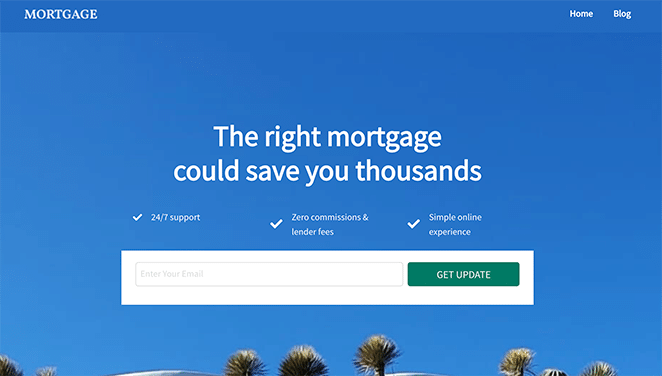 Anyone in the real estate business will know how important it is to make an excellent first impression. One of the things that can influence how potential clients see you is your website.
But don't worry. The Mortgage Broker theme has everything you need to dazzle clients and give your business a professional facelift.
This real estate website theme features a modern, minimalist layout and has plenty of space to showcase your latest properties. The Google Maps block makes it easy for potential clients to find you, and the team section puts a human face on your company.
You can easily customize this theme to include a search box to filter properties and testimonials from happy clients.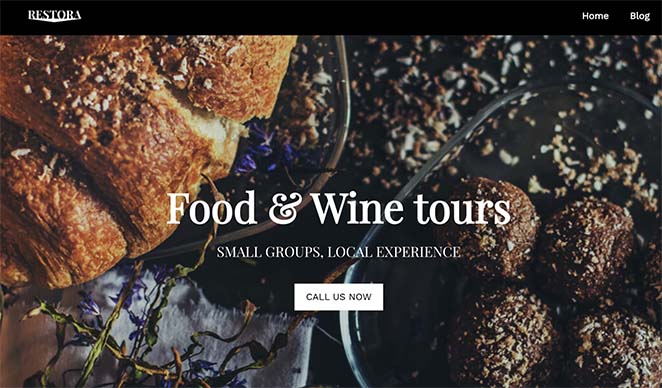 Next is SeedProd's Restaurant theme. It's an ideal responsive WordPress theme for food bloggers, restaurants, and food services.
The layout is elegant, with plenty of visual content to tickle your audience's tastebuds. For example, the hero section has a full-width background image, clear headings, and a bold CTA button.
There's plenty of space to list your business hours and tell readers more about your company. Plus, you can use the blog posts section to list popular dishes or showcase your best WooCommerce products.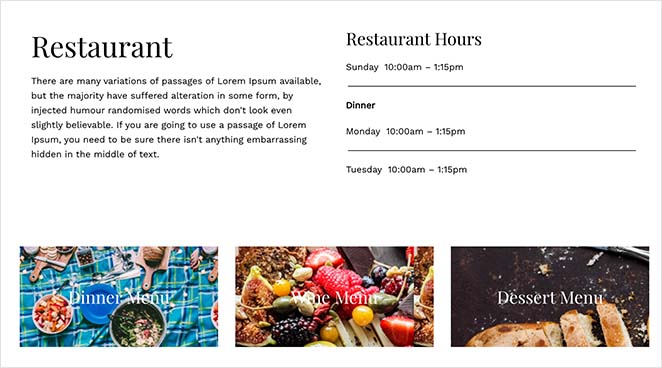 Even though the blog archives page doesn't include a sidebar, individual posts do. That allows you to add your social media icons, a search box, recent posts, and more valuable details.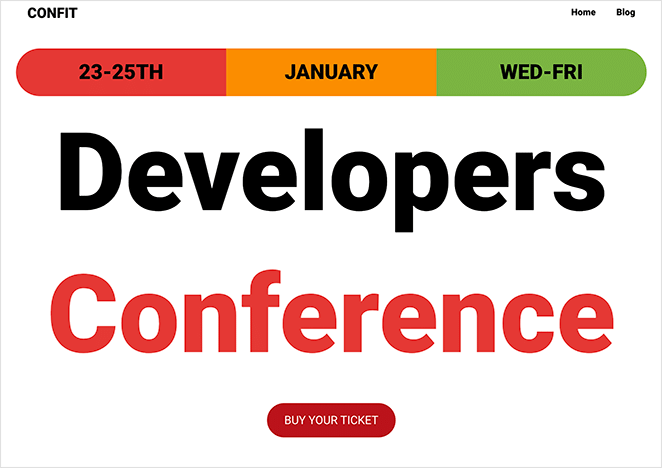 Events are a fantastic way to engage with your audience and generate new leads. So if you're making a website for your event, think about using the Creative Event theme.
Like the other themes from SeedProd, this is a responsive WordPress theme example you can customize to suit any type of event. There are sections that include:
Event date and time
Social proof
Speaker information
Schedule
Social media profiles
Email signup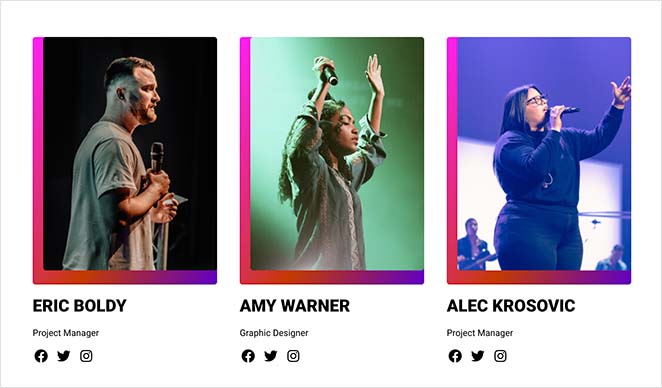 You can even combine this theme with one of SeedProd's responsive webinar landing page templates. That way, you can increase registrations during the event promotion phase.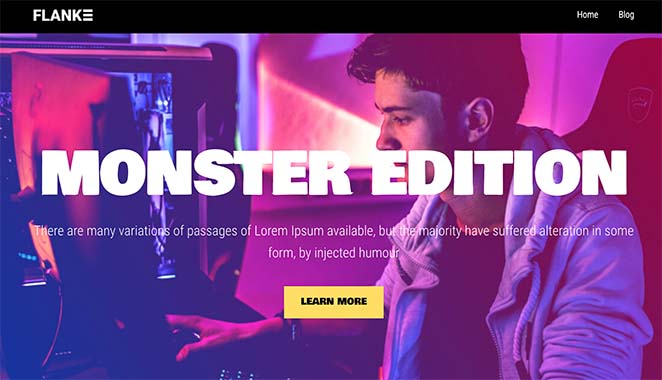 If you're a gaming brand, you'll need a responsive website theme to keep your audience updated with all the latest news. The good news is, SeedProd has a theme for that: the Gaming theme.
This theme has a bold and exciting design that gaming fans have come to expect. There's plenty of room for visual content, such as your latest YouTube videos, Twitch streams, and game tournaments.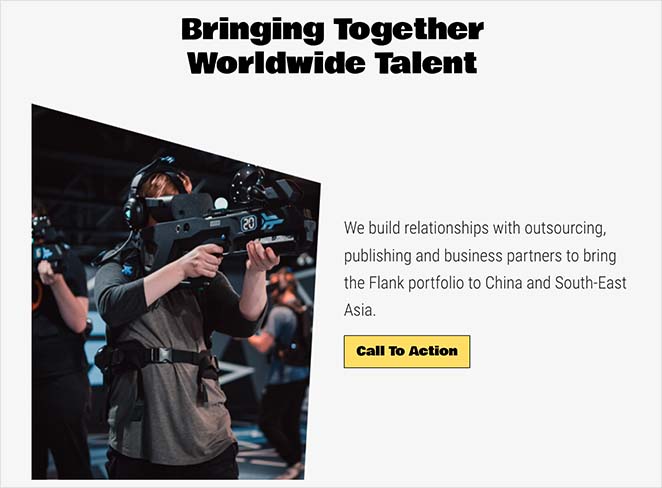 Plus, the large email optin form is an excellent way to grow your email list. There's so much potential with this theme; you can customize it to suit any gaming website you like.
For example, a gaming blog can use SeedProd's template tags to pull recent blog posts and show them on the homepage. Or game retailers can create a section that centers on the latest games for sale.
With SeedProd's responsive WordPress themes, the options are limitless. You can change any theme you start with into something completely different, and you won't need to write a single line of code.
SeedProd's theme builder and WordPress themes are available on the Pro and Elite plans.
More Popular Responsive WordPress Themes
If you're not ready to dive into SeedProd's WordPress website builder, there are many other popular responsive WordPress themes you can use. The themes below are, in our opinion, some of the best responsive WordPress Themes on the market.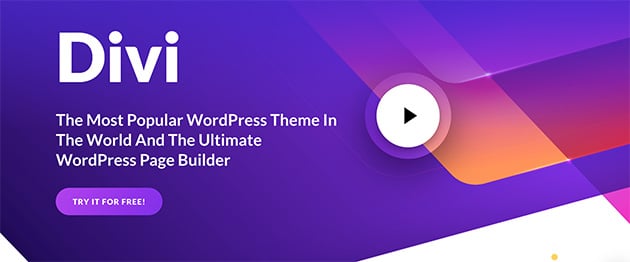 Divi is a WordPress theme that comes with a powerful drag-and-drop page builder. It comes with hundreds of responsive layouts and templates for different websites.
This theme lets you create and save your own layouts and export them between different Divi installations. You can easily change your website's fonts, colors, headings, and more without writing any CSS code.
It's also a fully responsive WordPress theme and centers on good SEO practices to ensure your site ranks well in Google and other search engines.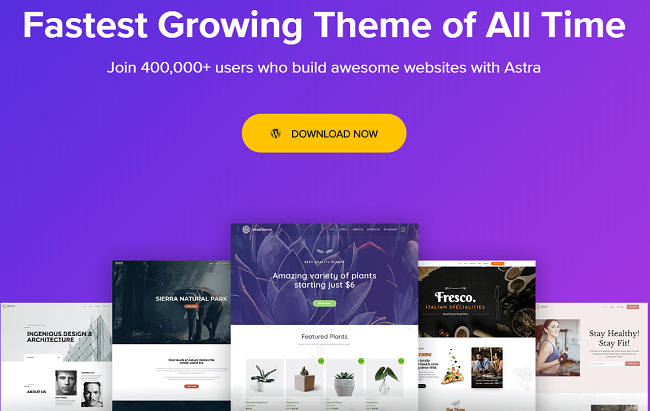 Astra is a popular multipurpose WordPress theme focusing on flexibility and ease of use. It works with major page builders, offering lightweight designs that are easy to customize visually.
Astra includes hundreds of ready-made starter sites that allow you to get up and running in minutes. It also offers advanced options like the mobile header module, where you can adjust header breakpoints and set different styles for mobile devices.
You can do all of that inside the easy WordPress theme customizer. That way, you can see a preview of your changes in real-time.
Astra is a feature-rich theme that makes your website look great on any device and includes RTL languages.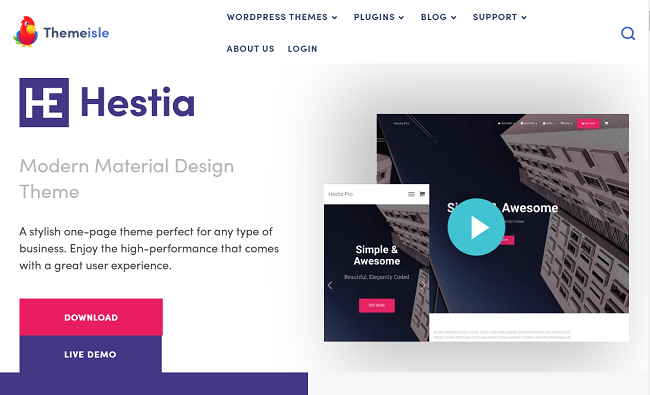 Hestia is a free WordPress responsive theme example with many powerful features. The theme is easy to set up with its companion WordPress plugin. The plugin adds testimonials, homepage, and services sections to your website, making it more professional and well-rounded.
The Pro version of Hestia comes with several starter sites that reduce the setup time. You can also import the demo content to give you an idea of how it looks before customizing.
Hestia is ready to use with popular page builder plugins and includes WooCommerce support for online stores.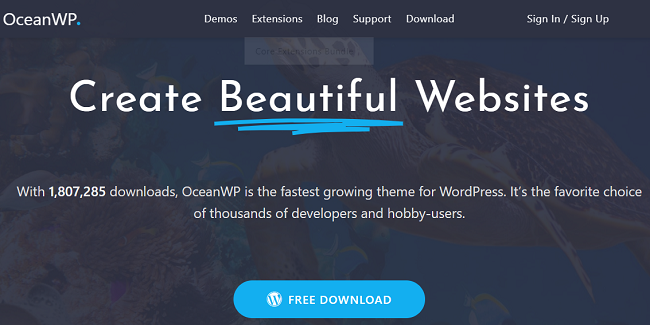 OceanWP is another top responsive WordPress theme with impressive features for small businesses. You can use it for any type of website, including eCommerce stores, blogs, agencies, and business sites.
The theme includes hundreds of demo sites for various businesses, including:
Restaurants
Hospitals
Hotels
Music
Bands
Gyms
Nightclubs
Lifestyle
Fashion
and more.
OceanWP comes with a clean layout you can customize with widgets, page templates, and other theme settings. It's a fast-loading theme with full WooCommerce support and is translation-ready.
Which Is the Best Responsive WordPress Theme?
With so many powerful WordPress responsive theme examples in this post, you might be wondering which is the best?
The answer is easy. SeedProd is the best solution for creating responsive WordPress themes. Its easy and powerful theme builder lets you create any WordPress theme visually, without code.
The starter themes are all mobile-friendly, you can customize virtually anything you like, and you can preview your theme on both mobile and desktop devices. You can even control which design elements display on either version of your site.
Ready to create a responsive WordPress theme without code?
We hope this article helped you find the best WordPress responsive theme examples for your website. You might also like this guide on how to make a desktop-only website mobile-friendly.
Thanks for reading. Please follow us on YouTube, Twitter, and Facebook for more helpful content to grow your business.