In the online world, you only have about 3 seconds to capture and retain visitors on your site.
And if your site design fails to charm and convince them to stay within those few seconds, then you've definitely chosen the wrong theme for your business.
With the number of WordPress themes available in the market, creating a catchy design isn't difficult at all. What's difficult, however, is to choose the best WordPress theme that can help you retain visitors and boost your conversions.
In this article, we'll discuss how to choose the best WordPress theme for your business so that by the end you know exactly what to look for when choosing a theme for your site.
What to Look for When Choosing a WordPress Theme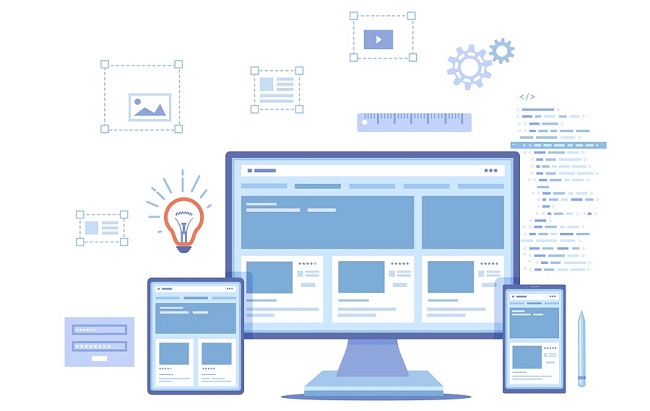 Using a bad theme means not just a bad design but bad navigation and slow speed too. And all of these will only contribute to harm your brand reputation and affect your growth by aggressively crashing your SEO.
If you don't want this to happen, you should know what makes a good theme. Because a good theme involves much more than just how it looks.
Here are some of the most significant aspects that you can't compromise upon.
1. Simplicity in Design
Sure! You're opting for a theme because you want a great design for your site.
But a theme that comes with a lot of complex layouts, animations, flashy colors, etc can only do the opposite of what you want.
Rather than opting for a complexly styled theme go for a simple yet sophisticated one. The goal of your web design is to offer a stunning look without compromising the simplicity and usability of your site.
The more complex the design is the more complicated it becomes for your users to navigate and find what they're looking for. This will totally kill the purpose of your site and hamper your site from prospering.
2. Responsiveness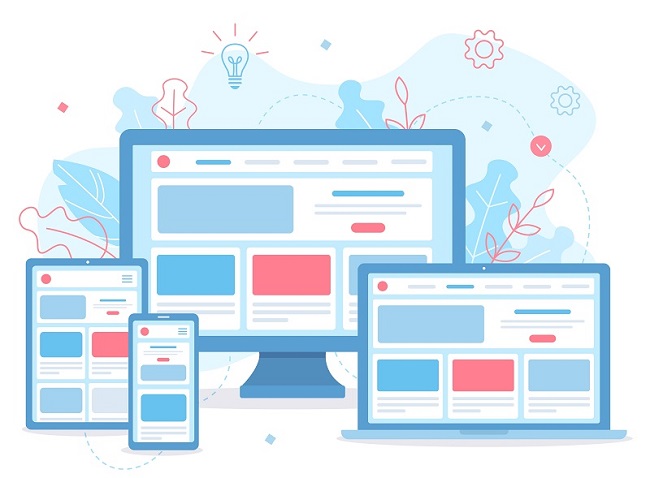 More than 60% of Google's traffic comes from mobile search. So its extremely important that your website looks equally good on smaller screens as on the bigger ones.
By opting for a responsive theme, you ensure that your site has a flexible layout that fits into all screen sizes. This offers an optimized browsing experience to your users irrespective of what device they are using.
With a responsive theme your users will:
always get readable text without having to zoom in or out
never have to do any horizontal scrolling to see the entire page
be able to navigate to other sections of your site easily
Basically a responsive site will now offer a more improved user experience on your site.
With the changing SEO parameters, the responsiveness of a site has become one of the major ranking factors. Google has been very particular about showing the responsive sites on its top search results.
So by picking a responsive theme, you can be a step closer to being at the top searches on Google. This will increase traffic and help you achieve higher conversion rates.
To sum up, with a responsive WordPress theme, you can:
offer improved user-experience
appear in the top search results
get more traffic
boost your conversions
3. SEO Friendliness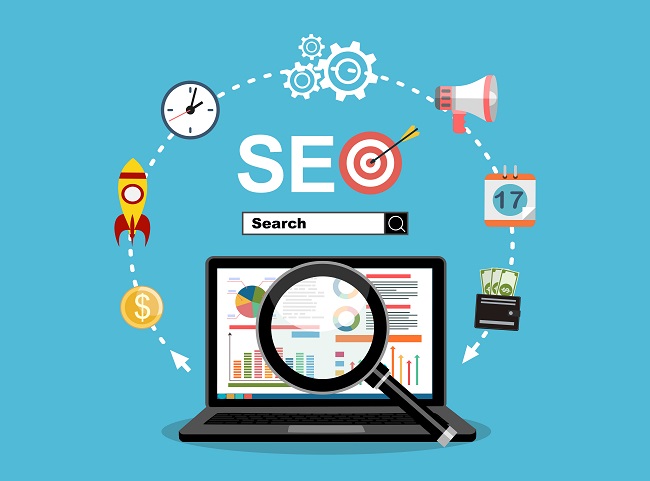 The second factor to consider while choosing a theme is whether it's SEO-friendly or not. Search engine optimization (SEO) is the best way to get traffic to your website, so ignoring this one aspect can change the entire game for you.
You'll find many visually appealing themes online. But not all of them come neatly coded. This can affect your site speed and performance on search engines. As a result, your site might never show up in search results.
Studies show that 95% of searchers go to sites on the 1st page of Google search engine results. And 75% of them won't scroll beyond the 1st page. Even worse is the fact that half of the clicks on SERPs go to the top 3 results only.
This shows how important it is to invest in good SEO practices.
But the problem is that if you're a beginner, seeking professional help for improving your SEO can be an expensive affair. A great SEO-friendly theme can be a life-saver at such times.
These themes are designed with code that's made to meet standard SEO standards to help your site rank in search engine results and get you more traffic.
4. Browser Compatibility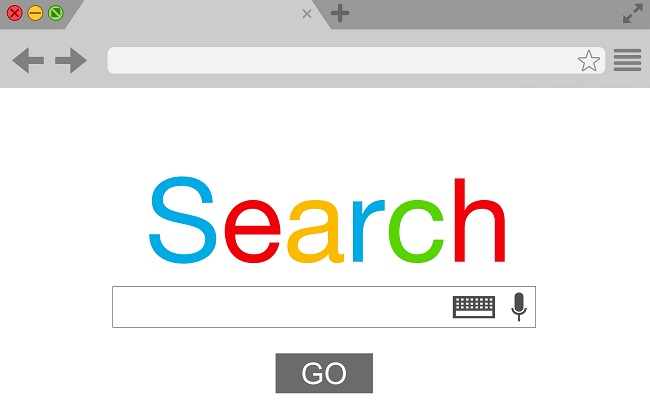 The next aspect to look at when choosing a WordPress theme is how it looks in different browsers.
Not every user will use the browser that you prefer. Some might opt for Chrome, while others might love Firefox or Safari and so on.
So it's important that you keep your website compatible across browsers. This will prevent your site from displaying broken pages in browsers it's not compatible with.
Most modern themes go through a rigorous browser compatibility test to ensure everything works fines across browsers.
If you're not sure about it, you can always go for a browser compatibility test. You'll find several tools that let you do that. One of them is the Browseshots tool.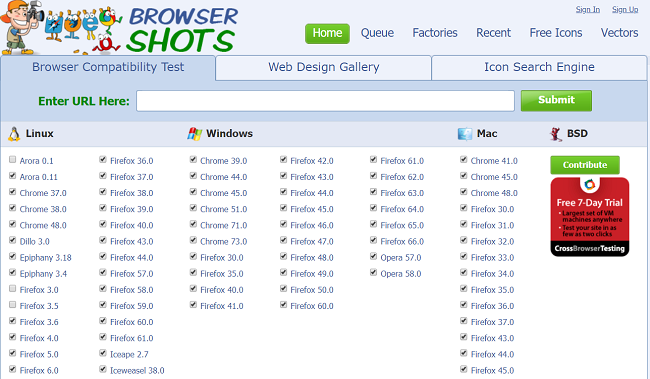 To know more about testing browser compatibility read this guide.
5. Documentation and Support Options
Documentation and support are extremely important if you need help setting up your theme the way you want it.
By choosing a well-documented theme, it becomes a lot easier to work with if you're a novice.
Although it's widely mentioned in blogs and websites that WordPress has made web-designing easy, some might still find it difficult to figure out how these themes work.
With proper documentation, you don't have to depend on a professional. You can just look at it if you have any doubts and sort things out by yourself.
The same is the case with support. It might be really frustrating to find out that a theme doesn't offer good support when you are stuck up in the middle of your design.
So make sure you read the reviews and check if the theme offers good support so you can reach out to them whenever you have a problem.
6. Compatibility with Popular Plugins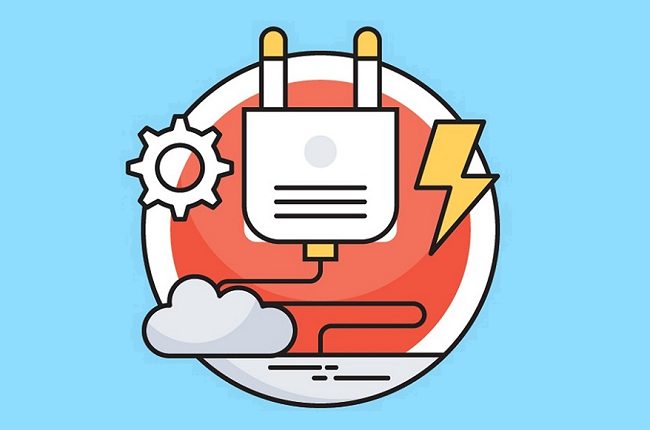 While themes help you make your site visually stunning, it's the plugins that add the real power to your site.
So make sure that your theme supports popular plugins like WPForms, MonsterInsights, RafflePress, etc.
By adding plugins you can easily extend your site's functions and offer better features to your users.
If you're not sure about the must-have plugins for your site, here's a list of the best WordPress plugins that can help.
7. Translation Ready
The next important point to consider before choosing for your theme is whether it's ready for translations or not.
If you're a non-native English speaker or have a multi-lingual site, you might want to handle your theme in a language you best understand. So before opting for a theme based on its look alone, make sure you find out if it supports your language.
You should also find out if it supports multi-lingual plugins as well.
Recommended WordPress Themes
Now that you know what to look for in a theme when you're selecting one for your site, let's check out some of the themes that you can opt for.
But here instead of mentioning specific themes, we would like to recommend some of the companies that have made their mark by creating stunning and perfectly coded themes.
That way you'll know exactly where to look for your themes and have more options too.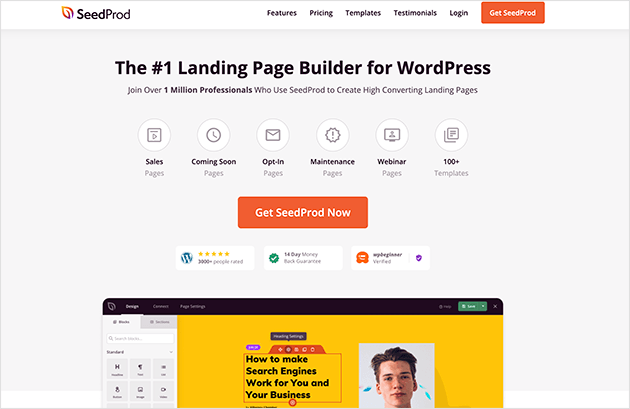 SeedProd is the best WordPress theme builder with drag-and-drop functionality. It allows you to create custom WordPress themes easily without writing code or hiring a developer.
Instead of installing multiple theme .zip files, you can simply install the SeedProd plugin and build your theme right inside WordPress.
You can get started quickly by choosing a premade starter theme template.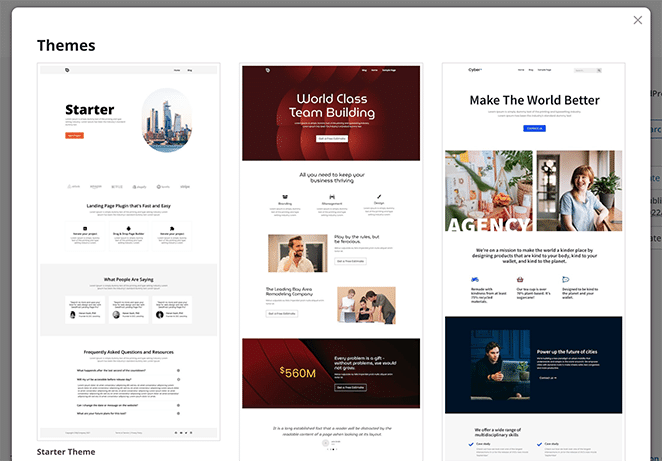 Or you can build each section of your theme one part at a time.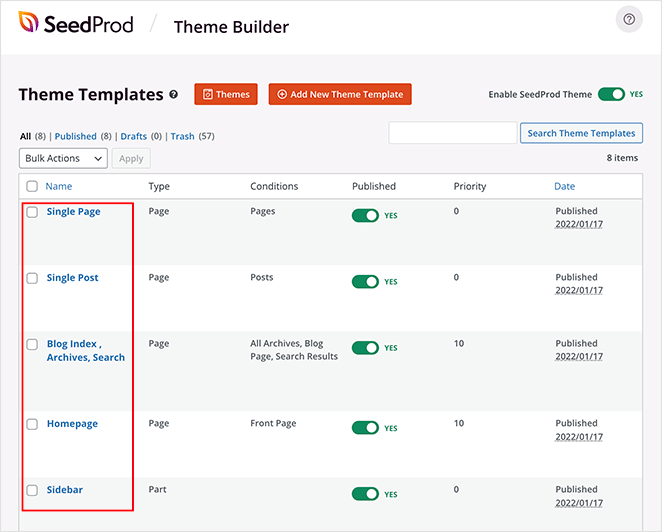 From there, you can customize each section of your website in the visual, drag-and-drop editor. All you need to do is, point and click to create stunning layouts and see the changes happen in real-time.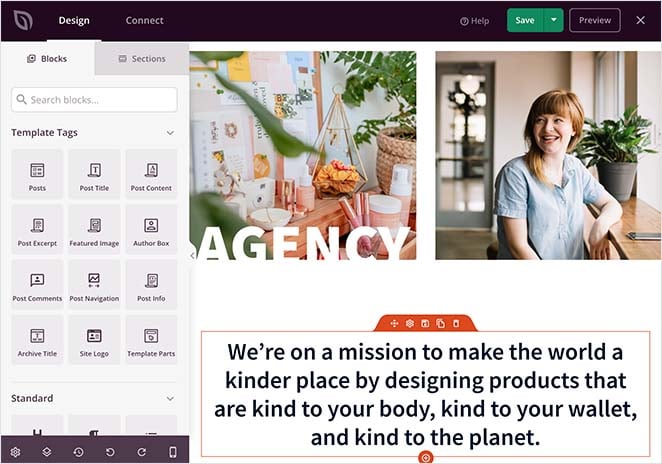 SeedProd lets you make all manner of layouts for your site, including:
Sidebars
Blog pages
Search pages
Headers
Footers
Single posts
Arcives
Plus, with the Landing Page feature, you can spin up high-converting landing pages in just a few minutes. You can choose from hundreds of responsive landing page templates, then customize them in the visual editor easily.
And with built-in coming soon and maintenance modes, you can hide your site before it's ready.
You can use various full-width layouts for different pages and use block-based templates to switch element styles with a single click. For instance, changing your social media buttons and social icons is as simple as choosing a template and clicking.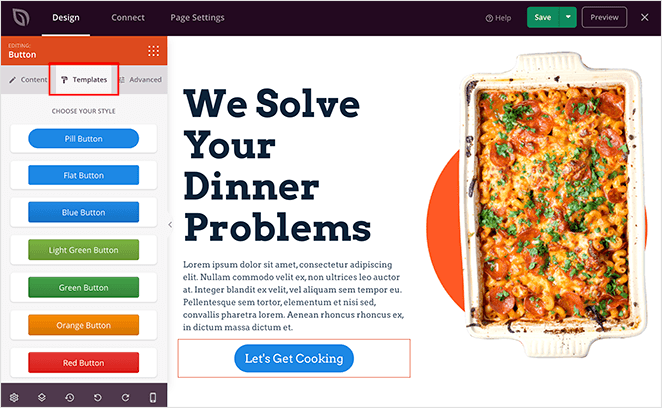 SeedProd integrates with the top email marketing services, Google Analytics, Zapier, and popular WordPress plugins like WPForms, MonsterInsights, All in One SEO, and more.
Plus, this speed-optimized theme builder is bloat-free. Its customer support team is also on hand to answer any questions and help you may need.
In addition, SeedProd offers a wide range of WooCommerce blocks. This means you can create checkout pages, shopping carts, and more without installing any extra plugins.
So even if you're a beginner, you won't need a design degree to make WordPress themes that look great and engage your visitors.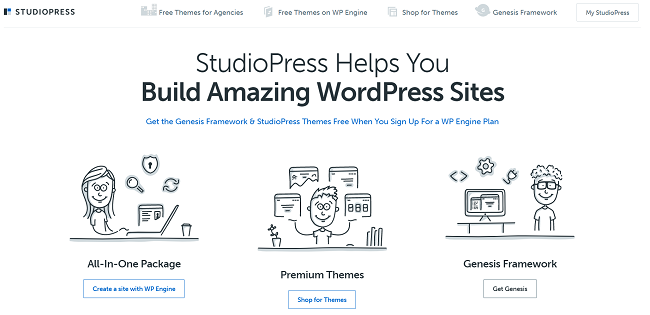 StudioPress is one of the leading theme makers in the WordPress market. Their themes are known for the perfect combination of SEO, design, performance, security, and support.

Themify is another popular platform that has earned its reputation for creating amazing themes and plugins to empower WordPress sites. Currently, they have about 42 different themes.
All the themes are super neat in terms of code. They also come with amazing compatibility across browsers and support several advanced plugins too. And coming from such a superb brand, they obviously offer the best SEO practice too.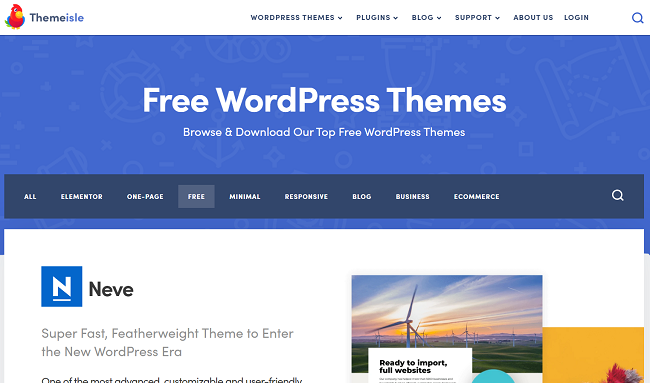 Themeisle's unique collection of themes will amaze you. No matter which niche theme you want, they have great options for you to choose from.
It has beautiful one-page themes too if you like theme. And the best thing about this company is that they have some of the coolest free themes collections as well. So go check them out now.
Best Free WordPress Themes
The above options mostly offer premium themes. But if you want to start out with free options, you can check out the following.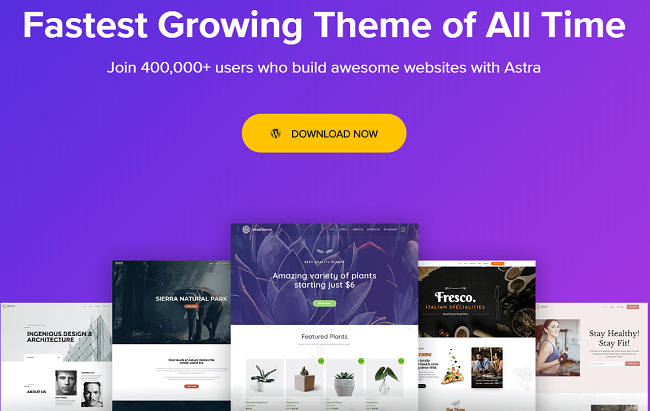 Astra is a beautifully coded light-weight and super-fast WordPress theme that comes with beautiful pre-built layouts that can be used right away. Each of these layouts is fully customizable.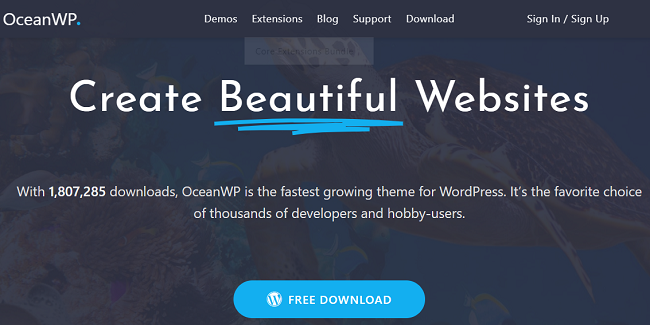 OceanWP is another wonderful option that you can check out. The core theme comes free of cost. But if you want to extend its functionalities, you can opt for its premium bundle.
By opting for this bundle, you can do so much more than just making it visually appealing. From adding a popup login to adding a sticky header and footer, the possibilities are endless. You can also add social share buttons, display your portfolio, add a Woo popup and do much more with these addons.
But if you're not ready for the premium bundle yet, the free core plugin is good to go.
Here are a few more of the best WordPress themes that you can check out.
So that's it. We hope that by now you know how to choose a WordPress theme for your business.
And once you're done selecting your theme, don't forget to install the SeedProd Coming Soon plugin so you can create a buzz about your grand launch with a stunning coming soon page.