Do you want to know the difference between a landing page vs microsite?
Both of these assets can help promote your digital marketing campaigns. However, landing pages and microsites have significant differences you might miss at first glance.
Today, we'll explain the differences between landing pages and microsites so you can decide which one is best for your small business.
Let's kick things off by defining the microsite.
What Is a Microsite?
Microsites are like miniature websites with 2-3 web pages focused on a specific topic. They're much smaller than typical websites and often exist outside a brand's main site or parent website.
The purpose of a microsite is to increase brand awareness with your target audience. For instance, you can use a microsite to:
In many cases, microsites are temporary, expiring once a marketing campaign is over.
For example, the famous "Elf Yourself" campaign exists on a microsite you can visit over the holiday period. Still, outside of the festive season, it displays a coming soon page like this: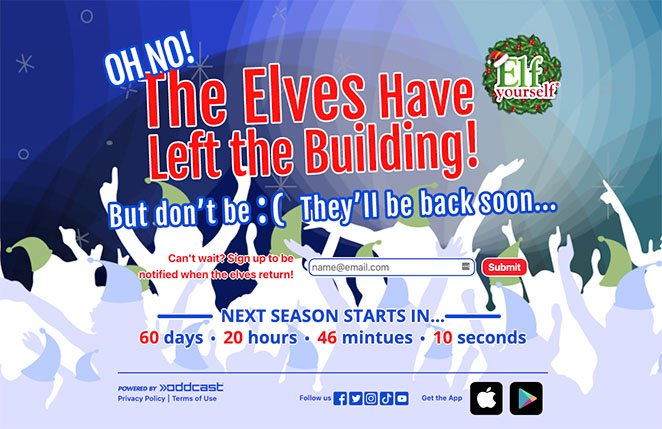 What Is a Landing Page?
Landing pages are a single page on your business website that focuses on getting visitors to take action. While landing pages are technically part of your website, they're not connected to the main navigation and don't have links that may take users away from the page.
The primary purpose of a landing page is to convince users to take action, increasing leads and conversion rates. For instance, you can use a landing page to:
Here is an example of a landing page from OptinMonster. They use the page to promote a particular product feature for their PPC ad campaign.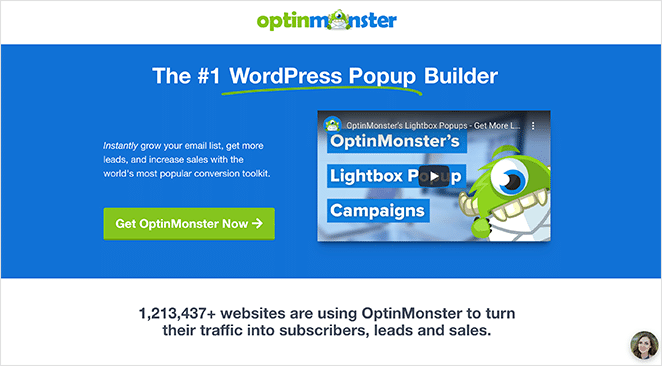 As you can see, it only has a single page, has no navigation, and includes a strong call-to-action.
What Are the Differences Between Landing Pages and Microsites?
Microsites and landing pages seem almost identical at first glance. However, if you look closer, they have significant differences. With that in mind, we put together a Venn diagram so it's easier to see how they differ from each other.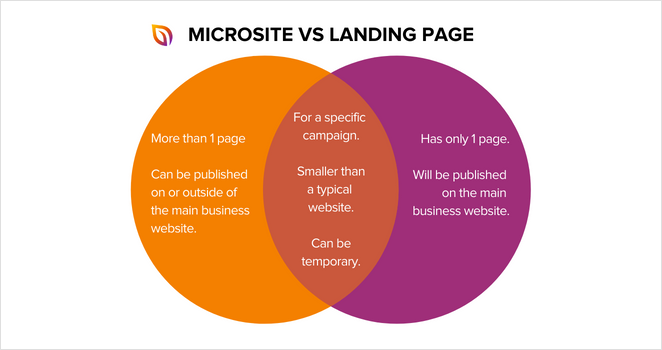 Let's break it down for you.
In essence, a landing page is one page published on your main domain or company website. On the other hand, a microsite can have more than one page and be published on your main website and parent site as a subdomain or as an actual website on a separate domain.
Where microsites and landing pages are similar is in their specific purpose, size, and life cycle. Both are smaller than traditional websites, can be temporary for the duration of a marketing campaign, and are designed to capture attention.
They also include high-quality information to promote your online presence and achieve your marketing strategy's goals.
Strengths and Weaknesses of a Microsite
Microsites sit on a fine line between educating audiences and lead generation. They have a homepage like a full website, and can exist on a different domain to your main site.
Because a microsite has multiple pages, you can conduct search engine optimization (SEO) to attract organic traffic.
For example, Blue Heart of Europe created a microsite like this: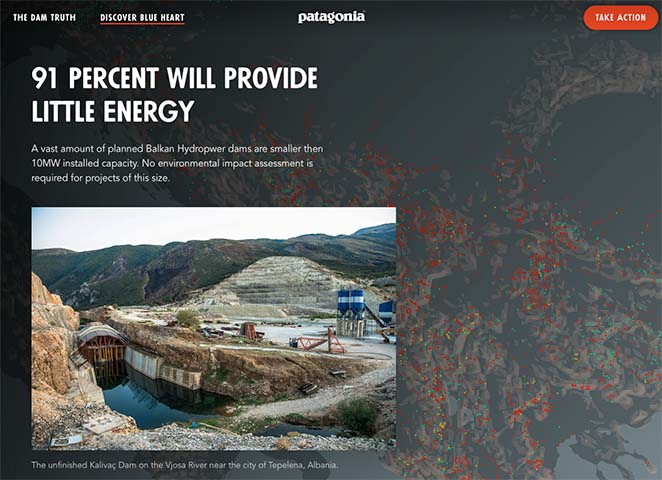 It uses parallax scrolling to teach visitors about the environmental damage caused by hydroelectric dams. While its visually rich user experience holds attention and educates visitors, it's not the best at converting.
That is because it:
Microsites can be costly to maintain because you'll need to buy additional domain names to create one. Plus, they take longer to set up and optimize.
Even though the microsite isn't the best at converting visitors, it's still useful. You'll leave knowing more about the cause than when you started, precisely what the intention was – to raise awareness.
Overall, microsites are smaller, more targeted websites that entertain and inform.
Strengths and Weaknesses of a Landing Page
Landing pages convert your website visitors into leads and potential customers. Unlike microsites, they focus first on persuasive design and put less emphasis on entertainment.
Brands use landing pages to convey facts, testimonials, and figures in the briefest way possible to convince users to take action.
Take this landing page example from Taboola: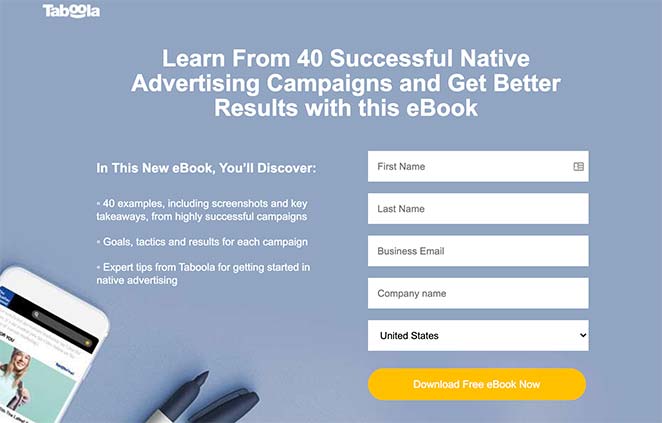 The page is likely excellent at converting visitors, but it's not entertaining. There aren't any cool transition effects or videos.
This page tells you why you should download the ebook, and it does it quickly without wasting time. The brevity of landing pages can help keep bounce rates low.
Landing pages can also help with search engine optimization by driving traffic to a specific URL. Moreover, they allow for tracking and data gathering thanks to UTM tags and short-link services.
While landing pages are easier to create than microsites, they also have their weaknesses. For one, they're not as engaging as a complete microsite and offer less information to visitors.
When to Use Microsites vs. Landing Page
If you want to decide whether to use a landing page or a microsite, you'll need to look at the size of your team, campaign type, and budget. But when it comes to your overall goal, keep this in mind:
Microsites are best for raising brand awareness while landing pages are best for converting.
To create a landing page or microsite, you'll need to hire someone to develop it, or you can use WordPress to build it yourself.
With a powerful website builder like SeedProd, you can create landing pages and microsites without touching a single line of code and don't need to be a technical wiz.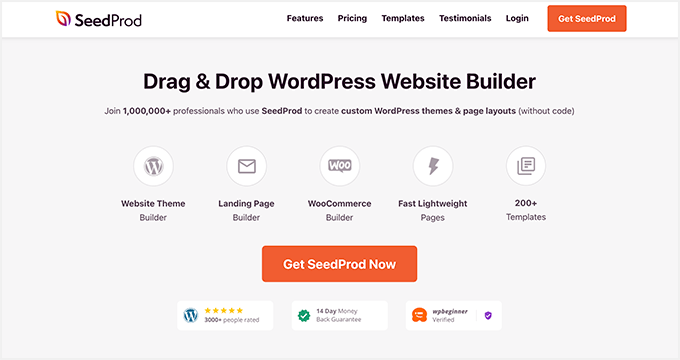 SeedProd comes with whole libraries of Website Kits and landing page templates you can use to get started quickly. With its visual drag-and-drop builder and powerful blocks and sections, you can customize any design to suit your campaign with a few clicks.
You can also use SeedProd to:
This powerful WordPress plugin integrates seamlessly with email marketing tools and automation services, making it super easy to collect email addresses and leads.
So what are you waiting for?
In this in-depth guide, we've explained the difference between a landing page vs. a microsite and told you when to use them. You might also like these other helpful guides:
Thanks for reading. Please follow us on YouTube, Twitter, and Facebook for more helpful content to grow your business.