A Coming Soon page enables you to present a professional front while, behind the scenes, you (and perhaps your team) work to put your website together. It can also give new sites a head start on getting indexed by search engines – the leader of Google's anti-spam team says it's a good idea to use one.
But a Coming Soon page can easily do much more. According to WPBeginner, they're a 'crucial component' of a successful site launch. With a good – or dare I say, perfect – Coming Soon page, you can give your site's launch a seriously big boost.
With the above said, in this post I'll look at the anatomy of the 'perfect' Coming Soon page – five elements that maximize its value to you and your site. Then I'll finish up by pointing you in the right direction to get started with your very own Coming Soon page.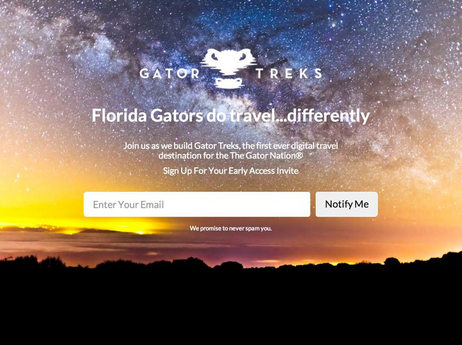 1. The Perfect Coming Soon Page Is Quick and Easy to Put Together
A Coming Soon page is the first port of call for any would-be future fan, and thus is extremely important to your website's overall launch performance.
However, pouring a great deal of time and money into something that is ultimately only temporary does not make a great deal of sense. Your Coming Soon page should be quick and easy to put together, while still enabling you to project a professional image.
As such, you shouldn't need to spend an inordinate amount of time on your Coming Soon page, nor should you need to know coding (or employ someone who does) to put it together. Your Coming Soon page should be up and running – with relative ease – soon after you make the decision to create one.
2. The Perfect Coming Soon Page Helps You to Build Buzz
Your Coming Soon page can act as a teaser. It can be as simple as your logo and the words 'coming soon' (and perhaps a link to more information). This can be very effective for certain brands (especially if you're already a known entity in your industry).
Alternatively, your Coming Soon page can describe your upcoming site, your products, your mission, your story, and/or your plans. It can share contact info, videos, links to your blog, company bios, and/or a press kit.
Both are viable strategies, so pick the one that suits your business. But whichever one you choose, it should enable you to implement 'buzz-building' elements with relative ease.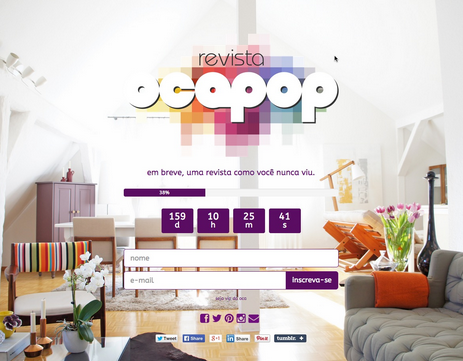 3. The Perfect Coming Soon Page Contributes to Your Branding
Your Coming Soon page can use your logo, your 'corporate colors', and perhaps the same fonts and graphical elements. In other words, it should look like it was tailor-made for your brand.
When implemented successfully, people who have seen your Coming Soon page will feel right at home when they visit your 'real' site for the first time. Meanwhile, you can feel good about promoting your upcoming site, knowing that you're presenting a professional appearance.
4. The Perfect Coming Soon Page Builds Your Email List
Your Coming Soon page should offer a quick and easy way for visitors to subscribe to your email list. This is perhaps more important than anything else – it can make all the difference between an explosive launch or a damp squib.
You might reasonably ask why people would subscribe to an email list when your site doesn't actually exist yet. This is where creative incentives come into play. Here are a few suggestions as to how you might tempt visitors into joining your list:
Send them exclusive news and updates
Let them know (before anyone else) when the site is launched
Let them sign up for beta testing
Promote a prize giveaway
Give something away (free PDF report, video series, etc.)
To make the above process simple, you should be able to link the signup form on your Coming Soon page to whatever email marketing service you use (some of the most popular examples being AWeber, MailChimp and Campaign Monitor).
5. The Perfect Coming Soon Page Harnesses the Power of Social Media
Social media has a big role to play in the launch of any website these days. As such, it behooves you to make the very most of its potential in getting the word out about your site.
In practical terms, visitors should be able to share the news of your upcoming launch via their social media profiles with absolute ease. It should literally involve just one or two clicks.
Furthermore, your Coming Soon page should provide prominent links to your own social media accounts. In reality, visitors are far more likely to hear about your launch via their Facebook or Twitter feed than they are by browsing back to your site at some point in the future. Make it easy for them.
Conclusion
So there you have it folks – a quick and easy list of the five key elements that make up the 'perfect' Coming Soon page.
But what next? We've covered the theory, but what about the steps necessary for practical implementation? Fortunately, we've got you covered on that front too.

While we don't want to toot our own horn too much, we offer a great solution for building effective Coming Soon pages with ease: SeedProd. We're not the only option out there, but we do think we're the best.
So, please feel free to consider the various options out there, but make sure that SeedProd is on your list. And if you have any questions or comments, just fire away below and we'll get right back to you!