Last updated on: September 18, 2020
Have you ever wondered what the difference is between Coming Soon and Maintenance Mode, and when you should use them? Several WordPress plugins do one, the other, or both. But each has a particular purpose and can hurt your SEO if you use them wrong.
So in this article, we'll explain the difference between coming soon vs. maintenance mode so you can use the right plugin and mode at the right time and protect your site's SEO.
Here's a table of contents to help you navigate:
Let's kick things off by learning about coming soon mode.
What Is a Coming Soon Page?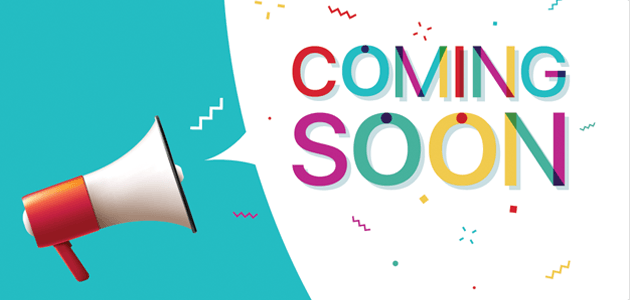 A coming soon page or construction page is a particular webpage that gives visitors a preview of what's coming soon while working on your site behind the scenes. The majority of coming soon pages also include several features to help you market your website before launch.
When to Use a Coming Soon Page
The best time to use a coming soon plugin is when you're in the process of building a new website. When you put your coming soon notice up, you can hide your site until it's ready.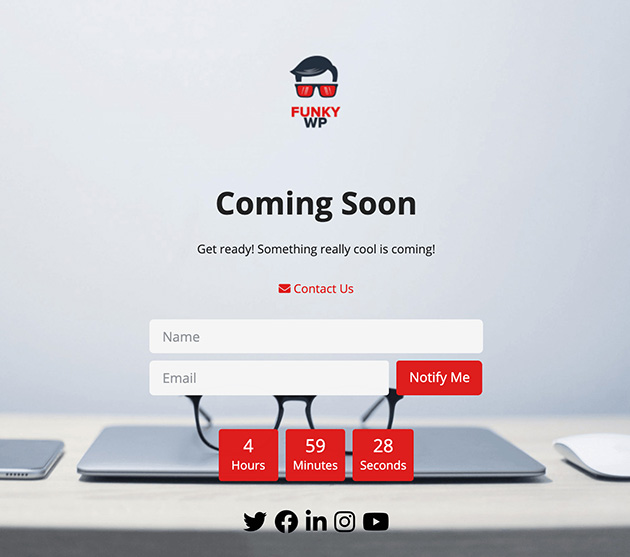 Building a coming soon page also gives you a head start in getting your site ranked by Google and other search engines, making it easier for potential customers to find your business from day 1.
You can learn more about using search engines to increase your traffic in this ultimate SEO guide.
How to Create a Coming Soon Page
One of the best ways to create a coming soon page is to use a coming soon page plugin like SeedProd. That way, you can add a stunning coming soon webpage to your site without knowing how to code.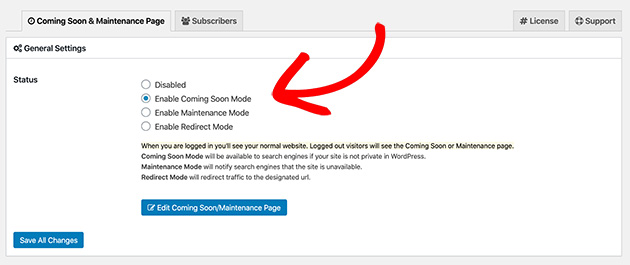 With a coming soon page plugin you make use of the following features:
Design elements: Prelaunch pages hide the messy construction side of your website, which would otherwise put visitors off. Instead, you can display an aesthetically pleasing page to visitors with stunning background images, custom fonts, and more.
Lead generation: Most coming soon page plugins include the ability to display subscription forms you can use to collect email addresses and grow your email list.
Social media: The best coming soon pages have options to display social follow and social media sharing buttons to help you grow your audience before launch.
Launch countdown: Countdown timers also feature in coming soon page plugins to notify visitors of when your site goes live. This creates urgency and inspires anticipation.
Contact forms: Most pre-launch plugins include contact forms so users can get in touch and ask questions.
Take a look at the following coming soon page examples for inspiration and ideas when creating yours.
What Is Maintenance Mode?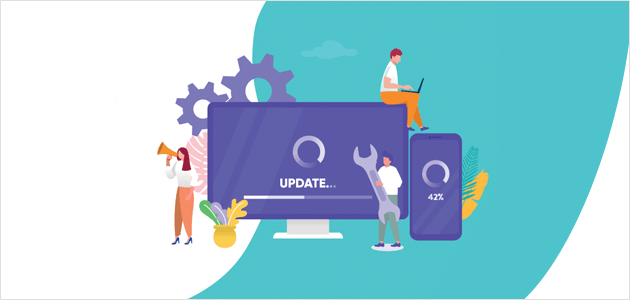 A maintenance mode page is a notice shown to visitors when you're making small changes to your website. Maintenance mode returns a header code (503) to notify search engines that your site is currently down, so it doesn't negatively affect your site's reputation.
Most website owners set a time for planned maintenance. That way, the Google bot which crawls your site for updates knows when to return to your site and continue crawling.
It's also good practice to add a message to your maintenance page, telling visitors that your site is temporarily unavailable. You can combine your message with an opt-in form to email visitors when your site is accessible again.
When to Enable Maintenance Mode
The best time to enable wp maintenance mode on your website is to make minor changes or updates to your site. Then only logged-in users can see those changes.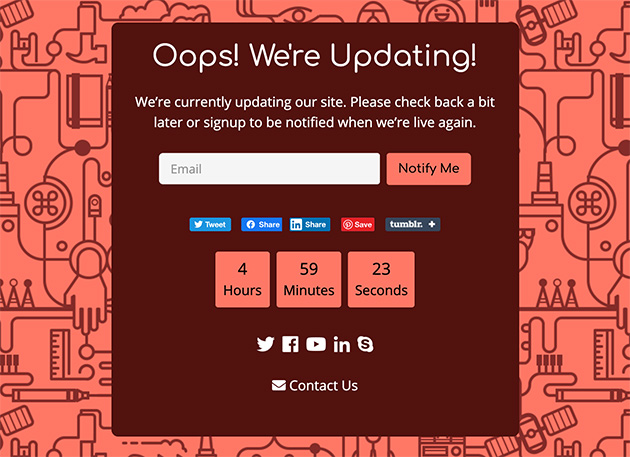 You can also use a WordPress maintenance mode plugin in the following scenarios:
As you can see, a maintenance page is best used in temporary situations for a day or 2 at most.
How to Put Your Website In Maintenance Mode
You can use a maintenance plugin to put your site into maintenance mode.
SeedProd is the best plugin for enabling both maintenance mode and a coming soon page separately on your WordPress site. That means you won't need to add 2 different plugins to your site and can activate either mode as and when you need to.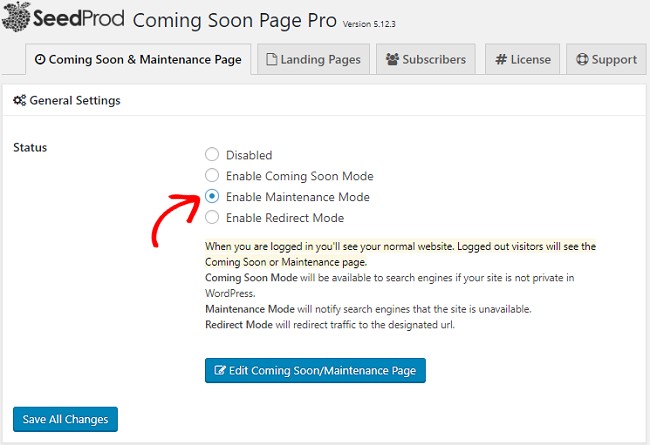 You can also use it to password protect your site while under development, so you can show your clients the landing pages you're working on without displaying it to the public.
Coming Soon vs. Maintenance Mode: What's The Difference?
When it comes down to it, here are the critical differences between coming soon and maintenance mode:
Coming soon mode is for hiding a site while it's under construction, and so search engines can index the page before you launch.
Maintenance mode is for small updates and changes to your site and tells visitors your website will be back again soon. It also sends a 503 notification to search engines, telling them the downtime is temporary.
If you were to use a Coming Soon page when your site was down for maintenance, Google could potentially index that page as your site, which could have detrimental effects on your SEO.
On the other hand, if you use Maintenance Mode when your site is launching, Google will not index your site.
Final Thoughts
When you're launching a website or going down for maintenance, make sure you use a plugin like SeedProd, which has both options included.
Using the wrong mode could have a significant impact on your SEO efforts and cause headaches for you and your clients.
Get started with SeedProd Coming Soon Pro here.
And don't forget to follow us on Facebook and Twitter for more helpful tips and tutorials.