Many people leave comments on this blog asking if it's OK to download a free version of SeedProd Pro and use a SeedProd nulled license key. But the truth is, nulled plugins are unofficial copies of paid WordPress products. And you should avoid them if you care about the security of your website.
So in this article, we'll show you why you must avoid SeedProd nulled, particularly if you're serious about protecting your online business and reputation.
What Is a Nulled Plugin?
A nulled plugin is a copy of a premium WordPress plugin people unethically distribute on the internet.
Some people argue it's OK to copy and distribute nulled plugins because WordPress and its derivative works are licensed under the General Public License (GPL).
A GPL gives you the right to…
Run the software however you like
See how the software works
Redistribute the software
Improve the software
So while it's true WordPress is licensed under GPL, using unofficial copies can negatively impact your website.
Not only does it cause honest, small WordPress companies to lose money, but it also impacts the security of websites using nulled plugins.
Why You Should Avoid SeedProd Pro Nulled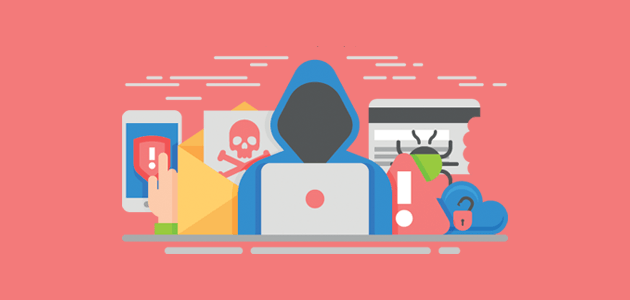 Most small businesses look for ways to keep their costs low when building websites. After all, it's our nature to find ways to save money.
If you research the implications of downloading nulled WordPress plugins, it's clear why cutting costs with a SeedProd nulled license key isn't such a good idea.
Here are several crucial reasons you must avoid using a SeedProd Pro nulled download on your website.
1. SeedProd Pro Nulled Poses Security Risks
SeedProd Pro nulled downloads are dangerous for your website. They can negatively impact your WordPress security because plugin cracks often carry malware.
The malicious code from an insecure plugin can spread through your website files and database, making it difficult to find and remove. And that's even if you knew where to look, which many website owners don't.
If search engines like Google detect malware distributed on your site, you're in for some bad news. Because those search engines will either send your rankings plummeting or de-index your site altogether.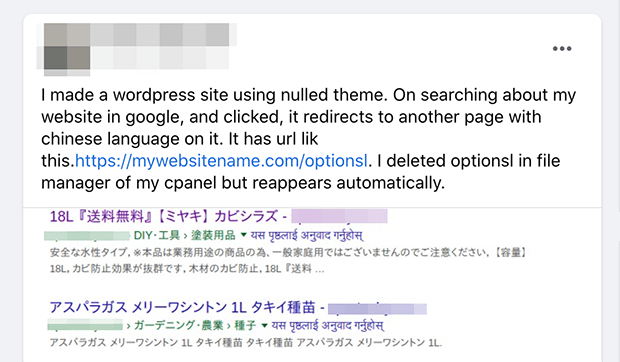 Imagine all the hard work you put into building your rankings and site traffic disappearing overnight.
All because of a hack implemented through the free nulled SeedProd Pro WordPress plugin download you chose to install.
Scary stuff!
2. SeedProd Nulled Could Have Privacy Issues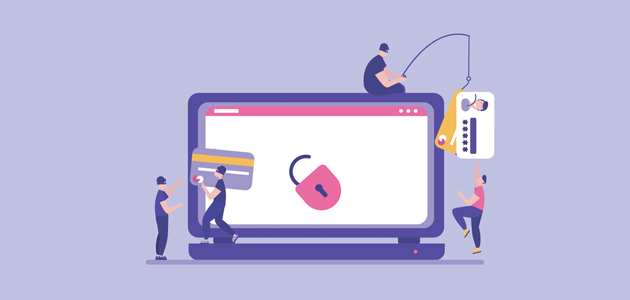 But it's not just your website that nulled software can hurt, either. When you download SeedProd nulled software, it can contain several types of hidden, harmful code and PHP scripts.
And amongst that, malware could be code designed to steal information from your site and give it to hackers and criminals hiding out on the dark web.
Having that information stolen can expose sensitive personal information such as email addresses and passwords. If you run a WooCommerce, eCommerce, or membership site, your customers' personal information could be at risk.
You've heard the fallout from companies with customer data breaches in the news. It isn't pretty and can significantly damage your business reputation, which isn't easy to salvage.
More importantly, hacks are hard to detect and can go unnoticed for a long time. Your website might appear to work when, in reality, the hackers are behind the scenes with plenty of time to do their damage after gaining access to your site through a nulled SeedProd plugin download.
3. SeedProd Nulled is Harmful to SEO
As we touched upon earlier, if you get a SeedProd nulled license key for free and download a pirated plugin, you could obliterate your search engine rankings.
Nulled SeedProd Pro plugin downloads are known to add HTML spam links to your website. Spam links are low-quality links out of context with the rest of your site's content.
Many nulled plugins and addons include code that injects spam links on your site. They do that to build backlinks to equally spammy websites.
Even more worrying is that those links can hijack your visitors, redirecting them to potentially dangerous websites designed to extract sensitive information.
The problem is that the malicious PHP code triggering those events is hard to spot. They hide deep inside your site's code, making them hard to detect for the untrained eye.
You won't even be able to figure out which links are redirecting your visitors because if you're a site administrator, they won't redirect you personally.
But search engines do notice spam links, and they notice them fast. That's when they'll penalize your site for having so many spammy links, pushing your site back down search rankings, or completely de-indexing your website.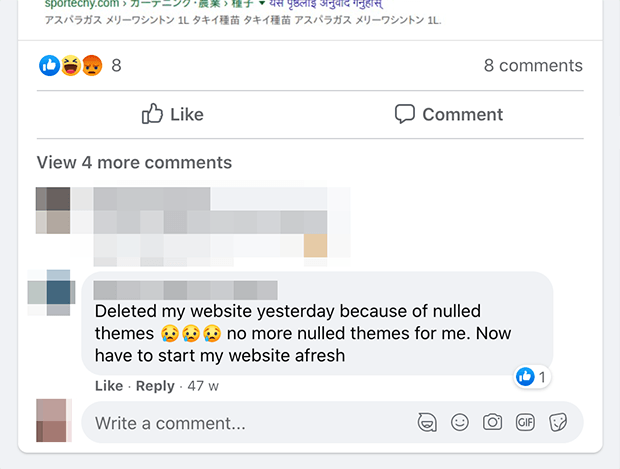 It'll take months to recover from getting penalized by search engines and even longer to build your SEO again. It could get to the point where the easiest option is to start your site all over again from scratch.
Do you want to go through all that?
4. SeedProd Nulled Has No Access to Plugin Support
Even the most experienced site owners need support from time to time. Whether it's from documentation for setting up SeedProd's features or one-on-one help from our customer support team, the help is there when you need it.
The SeedProd team is a close-knit crew of developers, writers, and support specialists. We're passionate about our product and spend lots of time creating detailed documentation and supporting our users. On top of that, we're always adding new tutorials and step-by-step guides for every feature of SeedProd.
Our fast and reliable online support specialists love helping our customers get everything they want out of our plugin, so they can successfully grow their businesses. Whether you need help with the built-in design controls or using the new WordPress theme builder, our support team is ready to help.
Yet, if you're using a free SeedProd Pro nulled plugin download, you'll miss out on our friendly expert help and advice.
Here's a sample of some of the great things people have said about our customer support:
"Amazing plugin for when you need to work on your site, the customer support is top-notch and delivers as promised."
"TERRIFIC customer service, and the plugin works as advertised right "out of the box." "
"The best part about this product was the rock star support from John Turner. Don't think twice and hit that buy button because worth much more!"
"Reputations of quick and fantastic support precedes you SeedProd – Getting things set up for a launch page. Great plugin!"
You can read more SeedProd testimonials here.
5. SeedProd Nulled Has No Plugin Updates
Most WordPress plugins, particularly paid plugins, release updates regularly to add new features, fix bugs, and address security issues. So you must always use the latest WordPress version.
But if you search for and find a SeedProd Pro crack, your license key will be nulled. Your unofficial SeedProd plugin download won't receive any of those essential updates.
If your version of SeedProd is outdated, it leaves your WordPress site vulnerable. That's because hackers easily exploit outdated plugins with security issues and bugs that need fixing.
WordPress regularly releases new versions of its software to address bugs and security problems. So WordPress plugins need to follow suit with their updates to be compatible. But since you can't update SeedProd Pro nulled plugins, chances are your site will stop working correctly or even crash.
6. SeedProd Nulled Offers No Access to New Features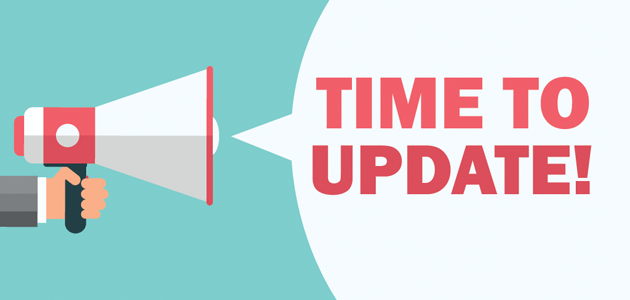 Unlike free plugins, premium WordPress plugins are updated regularly to keep up with newer versions of WordPress. But they're also updated often to add new features.
If you're using a pirated SeedProd Pro nulled download on your website, you won't get access to any of those new features. The truth is, you probably won't even know those features exist, like our:
Since you can't update a nulled SeedProd plugin, your software will quickly be out of date. That leaves you with an older, outdated version of SeedProd without any of the powerful features for improving your site and business.
7. SeedProd Nulled is Unethical
Some people think that downloading only a single copy of a nulled SeedProd plugin won't hurt anyone. And that reason is often justified by the belief that they can't afford to pay for the paid version of SeedProd.
But if everyone who downloaded SeedProd Pro nulled thought that way, the result would be tons of websites using pirated SeedProd plugins.
Those people don't think that the stolen code used in SeedProd results from years of hard work from SeedProd's founder and developer, John Turner.

John has spent years dedicating his time and expertise to make SeedProd the best possible landing page builder plugin on the market. And with that dedication, what was once a side project, was transformed into his full-time job, serving over 3 million websites.
The powerful SeedProd plugin is more than just a business to John and the rest of the team – it's our life and our passion. It's how we make a living to continue making excellent products for WordPress users to use and enjoy.
And it's not just developing the plugin that we spend our time on. We create documentation, maintain a website, hire support staff, and spend money to run SeedProd.
So when someone steals our code to use in a nulled SeedProd plugin, it hurts our business, and we lose money, even if it's just a single pirated copy.
What's worse is when you support those unethical practices, it discourages our team from wanting to come up with newer, more innovative products with the potential to benefit millions of WordPress users.
It's easier to copy a plugin than it is to create one. Believe us, we know. So when you pay for SeedProd, it makes it so much more worthwhile to keep coming up with awesome stuff our users will love.
Now that you know why it's crucial to avoid SeedProd nulled versions, let's look at how to get SeedProd for free.
How to Get SeedProd for Free
At SeedProd, we're a team of real people dedicated to helping as many WordPress users as possible get access to the best Drag and Drop Landing Page Builder, WordPress Theme Builder, Coming Soon Page, and Maintenance Mode plugin on the market.
The last thing we want is for you to put your site at risk so that you can use SeedProd Pro for free. But we understand that sometimes all those pesky business costs can add up and that justifying the price of a pro plugin is hard.
That's why we created a free download version of SeedProd.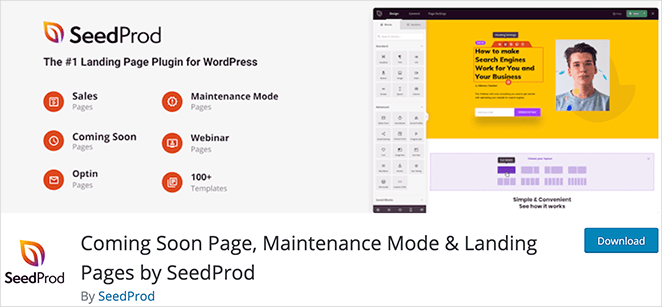 With the free version of SeedProd's drag-and-drop page builder, you can start building landing pages on your website at no cost! And you'll have stunning-looking pages set up in minutes without writing a single line of code.
So if a paid version of SeedProd isn't in your budget at this time, get yourself a copy of the free SeedProd Landing Page plugin instead of using a free SeedProd plugin download that is nulled.
If you're curious about SeedProd Pro, we suggest you go ahead and give it a try.
With SeedProd Pro, the best WordPress page builder, you'll access tons of professional landing page templates, customization options, integrations with popular email marketing services, and more. You'll also get our WordPress video training series, so you can hit the ground running.
SeedProd protects your purchase with a 100% no-risk money-back guarantee, with no questions asked. So if you don't like SeedProd within 14 days of your purchase or change your mind, you'll get a 100% refund.
With that in mind, you may as well give it a go, access top-notch support, and use our money-back guarantee if you think SeedProd isn't worth the cost.
But we're confident you'll love SeedProd as much as we do, especially when your email list is growing like crazy because your new landing page is skyrocketing your lead generation.
Final Thoughts
We hope this article helped you understand why you must avoid SeedProd Pro nulled on your website.
So go ahead and take advantage of our 100% money-back guarantee and…
Don't forget to follow us on Facebook and Twitter for more helpful tips and tutorials.