How to Get an Unlimited Free Trial of SeedProd Coming Soon
Do you want to get the SeedProd Coming Soon and Maintenance mode plugin for free? You can use the lite version of SeedProd Coming Soon without spending a penny. In this article, we'll show you how to get an unlimited free SeedProd trial by using SeedProd Coming soon free.
What is SeedProd Coming Soon Free?
SeedProd Coming Soon free is a lite version of SeedProd Coming Soon Pro, the most popular coming soon, maintenance mode, and under construction plugin for WordPress. It's the easiest way to create a custom landing page in WordPress, so you can work on your site in private while visitors see a coming soon or maintenance page.
So how much is the lite version of Coming Soon by SeedProd? The great news is, the lite version of the Seedprod Coming Soon plugin is entirely free, forever.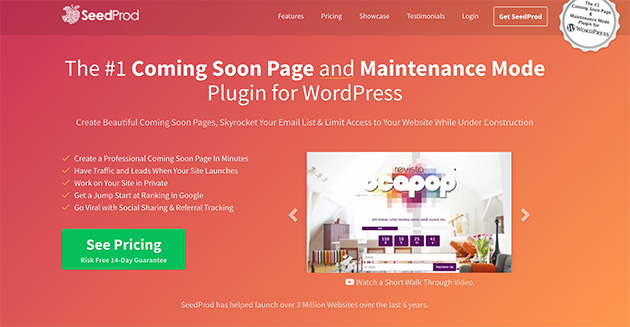 With the free trial of SeedProd Coming Soon, which never expires, you can grow your business with the following features:
Create fully functional coming soon and maintenance pages
Use stunning full-screen background images
Utilize powerful third-party contact form integration
Adapt your pages to all screen sizes with 100% responsive design
Multisite and BuddyPress support
Use with any WordPress Theme
What's more, if you ever decide to upgrade your SeedProd account from free to Pro, which is super-easy, you'll get instant access to additional premium features.
With SeedProd Coming Soon's advanced features, you can enhance your coming soon and maintenance pages with these elements:
See changes instantly with the real-time page builder
Create full-screen slideshows and video backgrounds for your page
Access over 750+ Google Fonts
Never start from scratch with over 50 pre-built coming soon page themes and templates
Grow your email list by integrating with popular email marketing services
Give clients access to your site with a custom bypass link
Show or hide specific parts of your website that aren't ready
Go viral with the built-in referral tracking and prize system
Embed photos and videos anywhere on your page
Create a sense of urgency with countdown timers and progress bars
Grow your social following with social media profile and share buttons
And lots more!
Is SeedProd Coming Soon Free?
Absolutely! If you're using the lite version of SeedProd Coming Soon, the plugin is completely free. For more advanced features, you can pay for an upgraded license of SeedProd Coming Soon.
How Do I Get a SeedProd Coming Soon Trial for Free?
It's easy to get SeedProd Coming soon for free. To activate your SeedProd Coming Soon free trial, all you need to do is download the lite version and activate it on your WordPress website.
Don't worry if you're not sure how to do that. We'll walk you through the steps for how to activate the free version of SeedProd coming soon next.
How Do I Activate the Free Version of SeedProd Coming Soon?
Are you ready to get the latest version of SeedProd Coming Soon, get your free trial and download the plugin? (Remember it's free, forever!)
First, you need to ensure you're using WordPress.org, NOT WordPress.com. If you're not sure what the difference is, check out this guide on WordPress.org vs. WordPress.com.
Then follow the simple steps below to install and activate SeedProd Coming Soon.
Step 1: Install the Free SeedProd Coming Soon Plugin
The first step is to head to the dashboard of your WordPress website. Then hover your mouse over the Plugins heading in the left-hand panel and click Add New.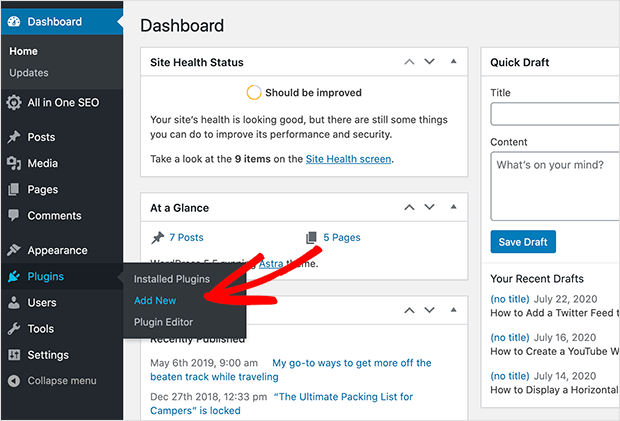 Clicking Add New presents a screen where you can search for a WordPress plugin. In the search box in the top right corner, type SeedProd.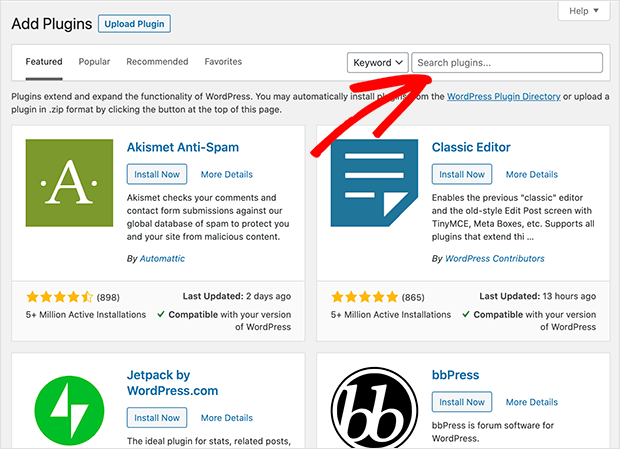 Next, click the Install Now button next to the plugin called "Coming Soon Page, Under Construction & Maintenance Mode by SeedProd".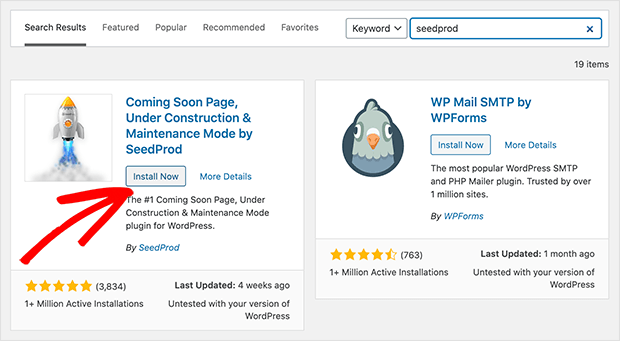 Step 2: Activate the Plugin
To active your unlimited free trial of the SeedProd Coming Soon plugin, click the blue Activate button.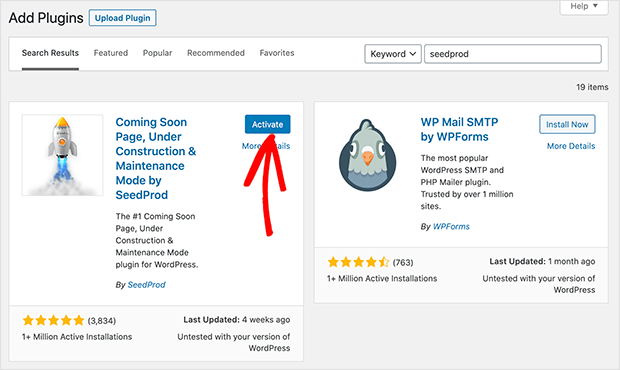 That's it!
Your SeedProd free trial is now ready to go, and you can start building your coming soon and maintenance pages right away.
If you need a little help building your first page, check out our guide on how to create a coming soon page in WordPress.
However, if you're brand new to SeedProd and want to get started with SeedProd Coming Soon Pro straight away, check out the documentation for installing and activating the Coming Soon Pro plugin.
Yet, whatever you do, make sure you avoid finding a hacked SeedProd Coming Soon Pro license key. Keep your site safe and stay away from SeedProd Pro nulled plugins.
Want to know what else you can do with SeedProd? Check out these helpful articles:
There you have it!
You now know how to get an unlimited free trial of SeedProd Coming Soon, so what are you waiting for?
Click here to get started with SeedProd Coming Soon today!
And if you liked this article, do follow us on Twitter and Facebook for similar content.