At SeedProd, it's our mission to empower all WordPress users, no matter their technical ability, to create landing pages that convert. We achieve that goal by doing as much of the hard work for you as possible.
And lately, the SeedProd team has been hard at work creating several updates to make growing your business even easier, including:
Let's jump in and look at each update in more detail so you can see how they can save you time, money, and effort.
Dynamic Text for Landing Pages
The biggest new update is available for SeedProd Pro and Elite plans. Now you can use Dynamic Text to create personalized and dynamic landing pages in WordPress.
A dynamic landing page shows different messages to different users, depending on their location, keywords, or other queries.
The idea is the landing page content changes to match what a user is searching for. And as a result, it can increase their chances of converting.
Instead of arriving on a regular landing page based on one set of keywords, the page is customized to be even more relevant to that user's needs.
For example, if a user has searched for "events near me," a dynamic landing page would automatically change based on different factors like the user's location. For instance, "events near Orlando."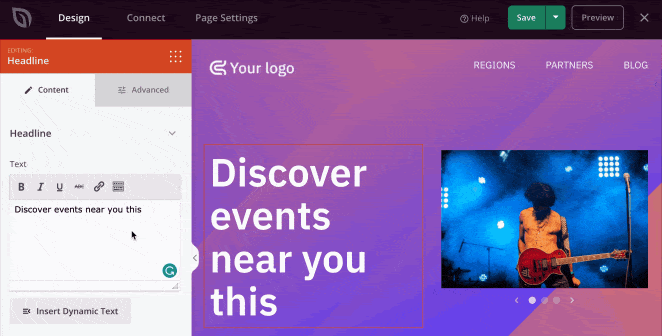 You can use the Dynamic Text feature on SeedProd headline and text blocks. Just click the Dynamic Text button and choose:
DateTime for a future date
Query Parameter for a search query
For more help with this, check out our dynamic text documentation.
Better Mobile Landing Page Editing
Next is an update that all SeedProd users can enjoy, whether you have a free or paid plan.
We've added more functionality to our mobile editing feature for landing pages, so you can easily switch between mobile and desktop views for any text element.
This change makes it easier to resize and style text elements to fit mobile screens without switching back and forth between mobile and desktop views.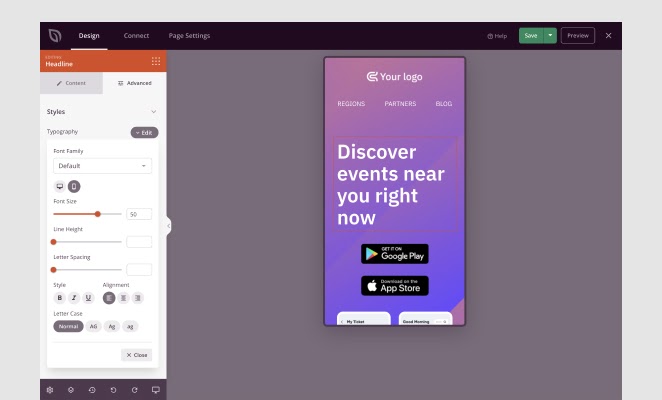 Just click the advanced tab on any block with text and select the typography option. From there, you can quickly adjust the content for both the mobile and desktop versions without changing views.
Now let's look at a few updates for all SeedProd paid plans.
Image Carousel Block
Landing pages have limited space, so you need to choose the content you include carefully. Often, that means sacrificing some fantastic product images in favor of features, forms, or call-to-action buttons.
But with our new Image Carousel block, you can highlight as many images as you like without taking up extra space.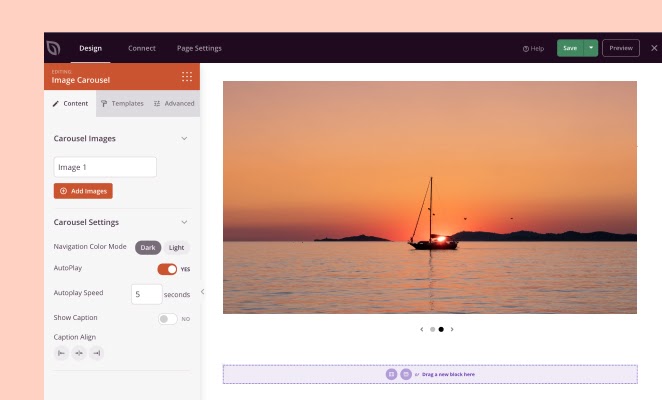 Just drag the block onto your page, choose your images, and add a user-friendly carousel that slides automatically.
This is an excellent way to draw attention to your content and showcase your best product features visually.
Sendinblue & MailerLite Integration
Next is a popular update many of you have asked for, and we listened!
Paid users can now integrate their landing pages with both Sendinblue and MailerLite.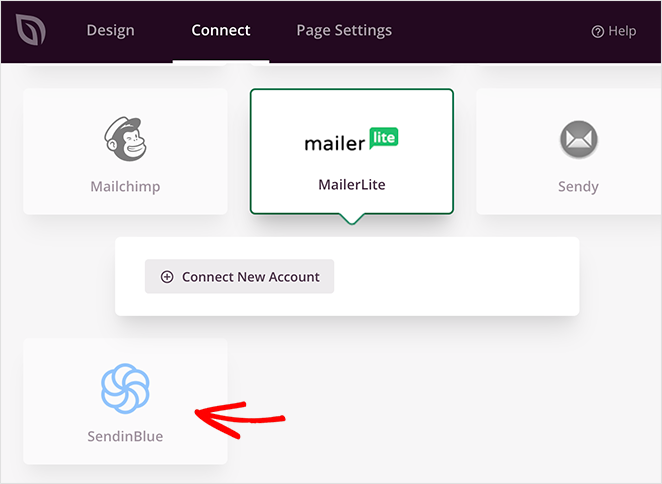 As with our other integrations, you can link your Sendinblue or MailerLite accounts in the Connect tab of SeedProd's page builder. As a result, you can automatically grow your list on these platforms right from your WordPress landing page.
But that's not all.
We've also added…
Mailchimp Tag Support
Another popular feature request is the ability to select tags for Mailchimp email lists.
Tags are labels you can use to organize your contacts. For instance, you might choose to tag users as customers, leads, or even canceled subscriptions.
As a result, it's much easier to find specific contacts among hundreds or even thousands of people.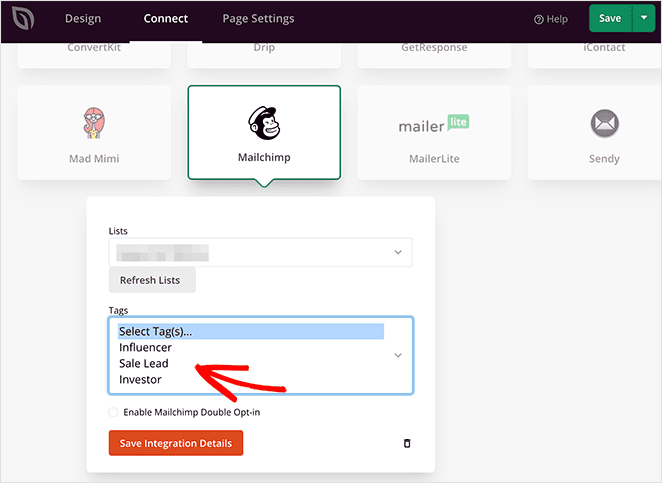 With SeedProd's Mailchimp tag support, you can bring that organization process right to your landing page. Just select the Mailchimp integration, connect your list, and choose which tag SeedProd should assign to new subscribers.
For more details, take a look at the Mailchimp documentation.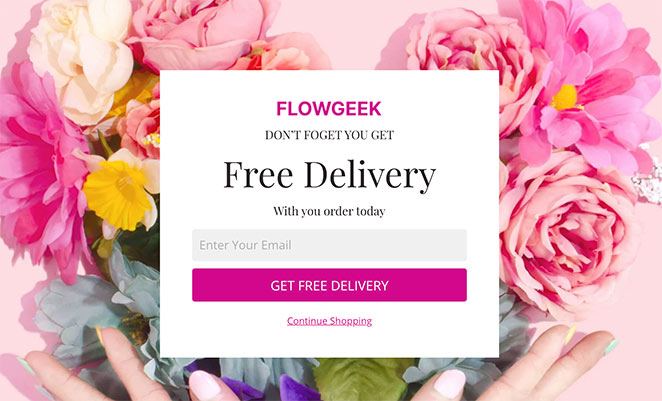 If that wasn't enough, you'll also find a brand new squeeze page template, FAQ section, and a cookies and consent footer section, all of which you can customize in the frontend editor.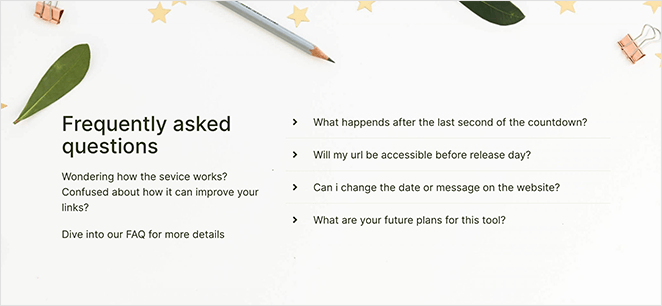 And that's all for now.
Stay tuned for even more product updates and improvements as the SeedProd team strives for your continued success.
Not using SeedProd yet? Click below to get started with the best WordPress landing page builder, 100% risk-free.