Are you looking for the best blogging platforms for your business?
Starting a blog can be overwhelming because there are so many options to choose from. It's important to think about what you need in a blogging platform, and this article will help you weigh the pros and cons of the top options to make a good decision.
How to Choose The Best Blogging Platform?
When choosing a blogging platform, it's important to consider a few things.
When starting your own site, your blog platform must be easy to set up and use. Equally, you shouldn't need any design or coding skills, so you'll need a solution with easy customization options.
In addition, you'll want to consider the type of blog you want to create. Some blogging tools are better for different blog types, while others cater to all niches.
Plus, as your blog grows, chances are it will change. You may want to change its appearance or add more features and functionality. As a result, you'll need a platform that allows more bandwidth and full control to adapt your blog as it grows with you and your audience.
Picking the wrong platform can make it harder to switch in the future.
Then there's the question of making money on your own blog. If you want to do that later, you'll need a blog platform that gives you the option.
What Is the Best Blogging Software & Platforms?
Now that you know what to look for in a good blog platform, let's look at our top picks that include all the marketing tools you'll need to succeed.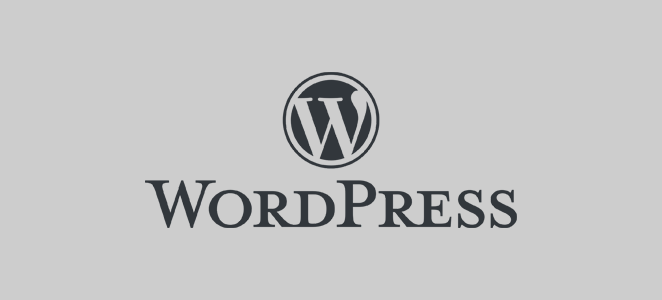 WordPress.org is one of the best free blogging platforms in the world. It powers over 30% of all websites on the internet.
WordPress.org is an open-source and free blogging platform that lets you build a blog for free or a WordPress website in just a few minutes. Since WordPress.org is a self-hosted solution, you'll need a domain name and web hosting provider.
WordPress is an excellent solution to keep complete control over your blog, blog posts, and its future as you grow. This makes it one of the best self-hosted blog platforms around.
It offers many free and premium WordPress plugins to enhance your blog features. For instance, you can connect seamlessly to Google Analytics and SEO optimization tools to boost traffic and search rankings.
Moreover, many hosting providers include a 1-click installation of WordPress, allowing you to get started quickly.
Pros
Complete control over personal blog, business website, or eCommerce store with its content management system and automatic media embeds.
You can add extra features like forums, online stores, and membership areas as your blog grows. This makes WordPress.org the best platform for making money on your blog.
Choose from thousands of customizable free WordPress themes to customize your site. This helps you stand out from your competitors. You can also use CSS and HTML to make advanced changes.
Access over 54,000 free WordPress plugins to extend your blog's functionality. This allows you to easily add contact forms, galleries, landing pages, popups, Google Adsense, and more to your blog from the backend to boost subscribers and leads.
WordPress.org is search engine optimized. This means you can create SEO-friendly categories, tags, and URLs for your content. There are also several top SEO plugins to help you add even more features.
With online help forums and plenty of documentation, it's easy to find customer support when you need it.
Cons
Managing a website with WordPress.org has a learning curve at first.
Website backups and security are your responsibility. So, you'll have to handle this yourself.
WordPress.org Pricing
The WordPress.org software is free for anyone to use. Yet, you'll need your own domain name and website hosting to start your website or a new blog.
One of the best WordPress hosting providers is Bluehost. It's an officially recognized WordPress.org hosting provider. Plus, it also offers a free domain name with many hosting plans.
Bluehost hosting plans start at $3.05 per month with a free domain for 1 year, free CDN, and a free SSL certificate.
Check out this guide on how to start a WordPress blog for step-by-step setup instructions.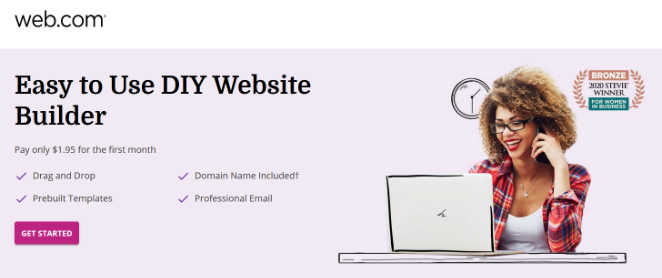 Web.com is a popular and affordable site builder with a built-in blogging platform. Thanks to the easy drag-and-drop builder and hundreds of professionally designed website templates, you don't need any technical knowledge to get started.
It comes with everything you need to start a professional blog, including a free domain name, hosting, and a business email address. Plus, it offers SEO tools, website analytics, security, autosave and backup, and more.
Pros
User-friendly drag and drop builder to customize your design.
Hundreds of ready-made website templates.
Pre-designed content blocks like photo galleries, promotional banners, and more.
Access to millions of free stock images that you can use on your blog.
Easy setup because Web.com handles all the technical aspects of hosting your site.
Cons
The blogging features aren't as powerful when compared to WordPress.org.
There are limited apps and extensions, so you can't use as many third-party plugins as WordPress.
Switching your blog to another platform in the future would be difficult because Web.com is a proprietary website builder.
Web.com Pricing
The pricing for Web.com starts at only $1.95 per month. This includes the website builder, blogging platform, many website templates, free stock images, and a free domain name.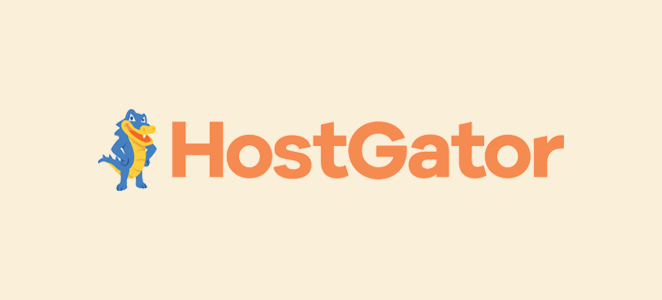 Gator is a website builder by HostGator, a popular web hosting company. It includes a drag-and-drop tool for building any website, whether a blog, eCommerce store, or even a small business website.
You shouldn't confuse Gator with the HostGator hosting provider. HostGator's website hosting is a great way to start a WordPress blog. Yet, if you'd like a non-WordPress blogging platform, Gator is an excellent solution.
Pros
Customize your blog or website design with the drag-and-drop builder.
With no technical knowledge needed, it's quick and easy to set up.
HostGator handles your site's backups, security, and performance.
A free domain name and SSL certificate are included with all paid plans.
You can turn your blog into an online store easily as you grow.
Cons
This solution doesn't have a free version. However, you can try it with the 45-day money-back guarantee.
The online store features are limited to higher-paid plans.
Their library of apps and extensions is limited.
Gator Pricing
The pricing for Gator's website builder starts at $3.84 per month. This will include a free domain name, free SSL certificate, 3 email campaigns per month, and a 3-product online store.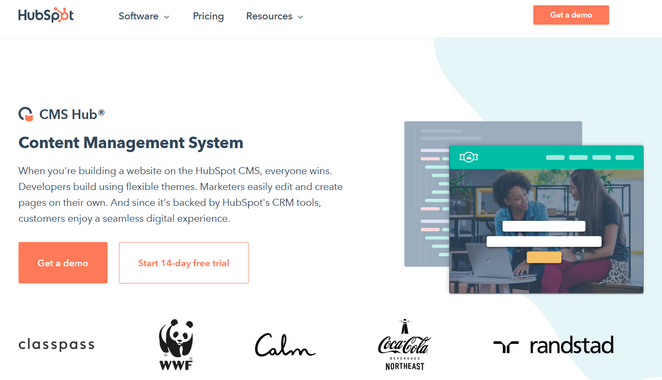 HubSpot CMS Hub is a powerful website builder and blogging solution built on the free HubSpot customer relationship manager (CRM). That makes it easy to connect with your visitors and add an email newsletter to your blog.
You also get other useful features such as SEO tools, built-in website analytics, and live chat.
Pros
It's beginner-friendly, and you can build your blog with drag-and-drop functionality.
HubSpot CMS Hub includes built-in email marketing and newsletter features.
You can easily personalize your blog based on visitors' details and behavior.
You get built-in features for performance and security, including a web application firewall (WAF) and global content delivery network (CDN).
Cons
There's no forever free plan, but there is a free trial.
HubSpot CMS Hub doesn't offer eCommerce features, which might be something to consider if you ever want to add a store to your blog (though it does integrate with WordPress for eCommerce).
HubSpot CMS Hub Pricing
You can try out HubSpot CMS Hub for free with a 14-day free trial. After that, the HubSpot CMS Hub Starter plan costs $25 per month.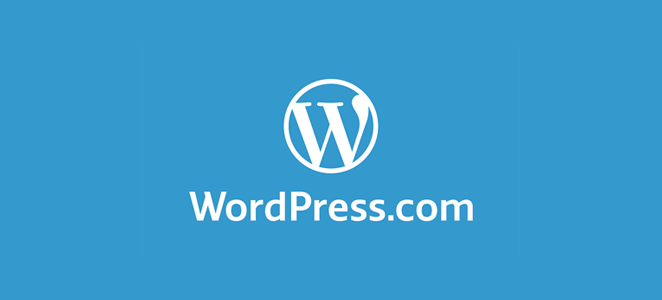 WordPress.com is the best blogging platform for beginners. It comes from Automattic, a company created by WordPress.org co-founder Matt Mullenweg.
WordPress.com allows you to access a basic blog hosting service for free. You can also buy extra features such as a custom domain name, extra storage, and more premium services.
This makes it a good solution for people who want to use WordPress but don't want the advanced features of other blogging sites.
The service started in 2005 to bring WordPress to a large audience. This makes it a good platform for people that don't want or need the features included with a self-hosted WordPress site.
Pros
No setup is needed to get started.
WordPress.com is super-easy to use for beginners.
The service is free to use if you don't mind having a WordPress.com subdomain. This means your free website domain name will look like this: https://example.wordpress.com.
Cons
With WordPress.com, you have limited options. You can't use custom WordPress plugins and themes to customize your site.
Free themes are limited.
Advertisements are not allowed on WordPress.com. Instead, they'll show their own ads on your blog.
You do not own your blog, and it can be suspended if you violate WordPress.com's terms of service.
WordPress.com Pricing
A basic WordPress.com account is free, and it'll have advertisements and branding. The personal plan starts at $4 per month, billed annually.
Alternative: A good WordPress.com alternative is the free blogspot.com platform.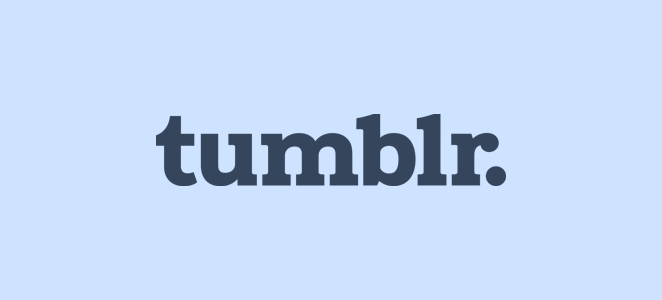 Tumblr is a microblogging platform with social networking options. This makes it a little different from other solutions on this list. It allows you to follow other Tumblr blogs, reblog content, share content on social media, and more.
Pros
This platform is free to use and includes a Tumblr subdomain like https://example.tumblr.com. It's also possible to connect your premium domain.
Tumblr is easy to set up and use.
Integrates with social networks.
With Tumblr, you can quickly blog images, videos, GIFs, audio, etc.
Cons
The features included in Tumblr are limited. You can't extend your blog's functionality as it grows.
While Tumblr has many themes, it only changes the design and doesn't add extra features.
It's hard to back up your blog and export it to another blogging service.
Tumblr Pricing
The pricing for Tumblr is free. Yet, you can purchase a custom domain name and third-party themes.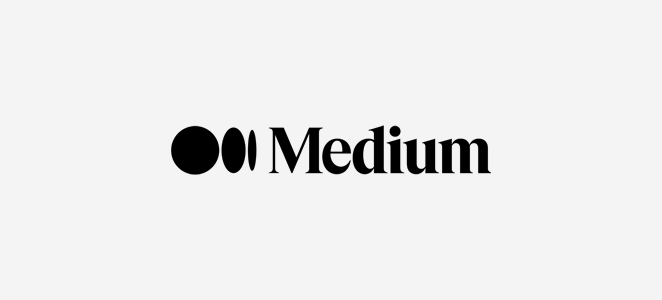 Medium is an online community for writers, journalists, bloggers, and experts in many niches. Its blogging interface is easy to use, yet it has limited features for social networking.
Medium is like many social media platforms where you can make an account and start publishing content. Your profile address will look something like this: https://medium.com/@yourname.
Pros
This blogging solution doesn't require any coding skills or a complicated setup to get started.
You can reach an active community of people online with related interests.
Medium focuses on content over design so you can concentrate on writing.
Monetization is possible with the Medium Partner Program.
Cons
It's hard to build a brand on Medium with limited design options.
Medium owns your audience, so if you lose your blog, you lose your followers.
It isn't possible to use a custom domain name.
You can't run your own ads to make money from your blog.
Medium Pricing
The Medium platform is free. But, it lacks options to monetize your blog, leading many users to switch from Medium to WordPress.
Alternative: Ghost is another minimalist alternative to Medium you may like.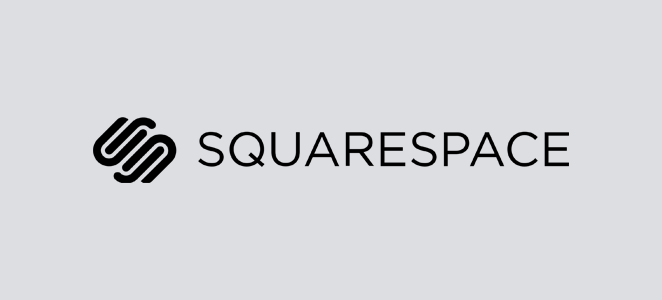 Squarespace is a website-building platform with an easy drag-and-drop interface. It lets you create beautiful websites and personal blogs with no coding required.
Squarespace focuses on small business owners that need a simple way to create a presence online. It started in 2003 and powers millions of websites on the internet.
Pros
Easy to use for beginners with limited technical know-how.
You can add on premium email marketing services.
Squarespace includes stunning, professionally designed website templates.
It offers a domain name with HTTPS/SSL and eCommerce stores separately.
Cons
Squarespace features are limited to those built into the platform.
Integrations are also limited to just a few tools and services.
Squarespace Pricing
The pricing for Squarespace varies for websites and online stores.
Personal website plans start at $16 per month. If you pay annually, the price is only $12 per month. For the Business plan, pricing starts at $26/month, or $18/month billed annually.
The pricing for online stores starts at $26 per month.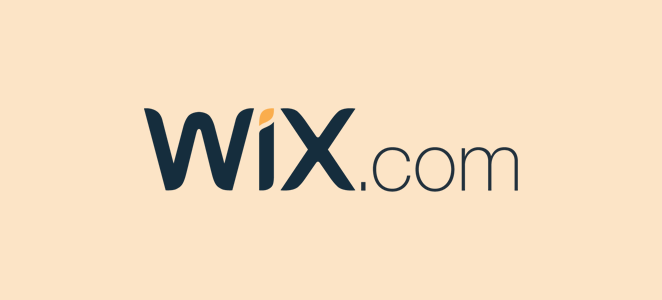 Wix is a platform that allows you to host and build websites. Small businesses can use the drag-and-drop editor to create websites effortlessly. It's also possible to add a blog to your website with the Wix Blog app.
Wix currently has millions of users worldwide and was created in 2006 to build websites with no coding skills needed.
Pros
Wix has third-party templates and apps to help customize your website.
You can easily build your site with drag-and-drop tools and zero code.
Setting up your website is quick and easy.
Cons
The free version of Wix is limited and shows Wix's branding.
There are limited free third-party apps available.
After picking a template, you can't change it.
Only paid plans can access limited eCommerce features.
The blogging features are not as good as other platforms on this list.
Wix Pricing
The primary Wix website builder has a free plan and a Wix subdomain. Premium plans start at $8.50 per month.
Alternative: You might also like Weebly as an alternative to Wix.
Best Blogging Platforms: FAQ
What is the most useful blogging platform?
Of all the solutions on this list, we believe the most useful platform for blogging is WordPress.org because it offers so much flexibility.
Which blogging platform is best for beginners?
The best platform for beginners is either WordPress.org or WordPress.com. They're both easy to use and free to get started with.
Which is the best free blogging platform?
The best free blogging platform is WordPress.org. The software is open source and free for anyone to download and use on a self-hosted website. Alternatively, WordPress.com is a top free solution for users that don't wish to pay for hosting.
What Is the Best Blogging Platform?
After comparing all the solutions on this list, we conclude that WordPress.org is the best blog platform. WordPress.org offers ease of use, affordability, and the most flexibility of all available platforms.
If you need help getting started with WordPress, our friends at WPBeginner offer a free WordPress blog setup service.
We hope this article helped you find the best blogging solution for your small business.
While you're here, you might also like this guide on the best WordPress landing page plugins to boost your business leads and conversions. Or you can explore this guide on the best blog plugins for WordPress.
And if you liked this article, don't forget to follow us on Facebook and Twitter for more helpful tips and tutorials.