Last updated on: August 11, 2014
Google recently announced that they will start giving a small SEO boost to sites that use https. I've seen several articles pop up that explain how to add a traditional cert that you buy to your site, but this can be complex and some host even charge more to add a SSL certificate to your hosting account.
I added SSL my WordPress site in a 5 minutes and I'm going to show you how I did it.
I'm  a huge fan of Cloudflare and I've written a past article on making your site crazy fast with Cloudflare. In this article I'm going to explain how to use their Flexible SSL service to make your site secure (https). First I'll preface this by saying Cloudflare currently only offers SSL on their paid plans, but they have announced they plan to make it free for everyone to use soon.
So the first thing you'll currently need is a Cloudflare Pro account. It's $20 a month for one domain and $5 per additional domain. On the Pro plan you also get a Web Application Firewall for WordPress and other apps which is huge plus. Also when you use SSL you can enable SPDY which make your site well, super speedy. Some might say this is expensive but I think it's quite a deal. When you buy a cert you have to maintain it and reinstall it when you renew it. With Cloudflare there is nothing to maintain, nothing to install.
After you get a Pro account just log into your Cloudflare dashboard and enable Flexible SSL.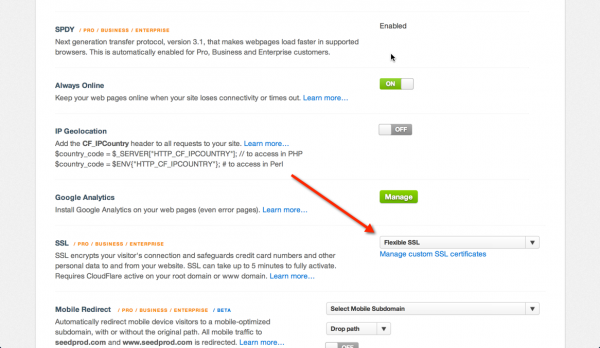 Then log in to your WordPress site and install the https plugin. When you configure the plugin make sure to select 'Yes' on whether or not your site uses a proxy.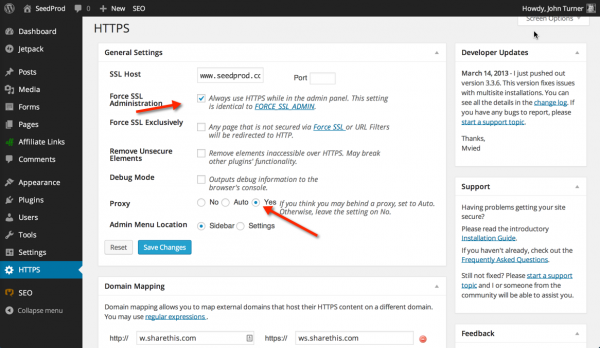 You should be able to test your site now to see if https is working. Just type in https://yourdomain.com
The only thing left to do now is redirect all non secure traffic (http) to your secure site (https) Again to do this I use Cloudflare page rules. This will do a 301 redirect on all non secure pages.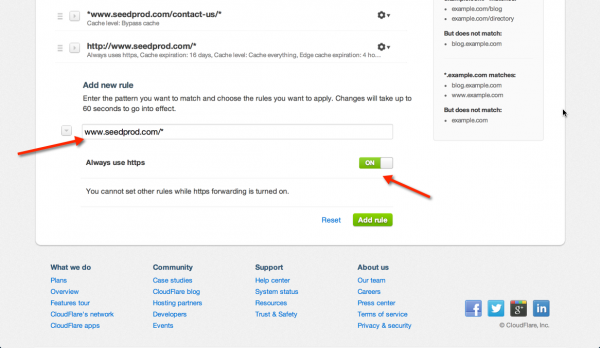 That's it! Your site is now secure and faster!