Did you know that 96% of visitors that land on your product page aren't ready to buy?
In fact, product page visitors convert at about half the rate of landing page visitors. So if you're not using landing pages to promote your products and services, you could be missing out on significant revenue.
The good news is we've just released an update with the power to improve your landing page conversions – WooCommerce landing page blocks.
With SeedProd, you can now integrate your landing pages with WooCommerce, the #1 platform for eCommerce stores.
Our new WooCommerce blocks for SeedProd Elite plans include:
Checkout
Cart
Products Grid
Let's jump in and take a closer look.
Custom Add To Cart Button
With our new Add To Cart block, you can show a custom add-to-cart button anywhere on your landing page.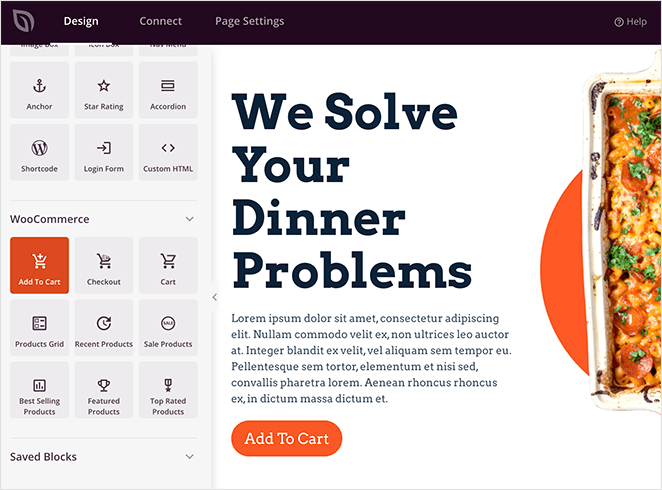 You can add the block to your product sales page, special offer page, or even a page promoting your online course.
The button text, colors, and position are completely customizable. It even has several premade style templates, ready to go with a single click.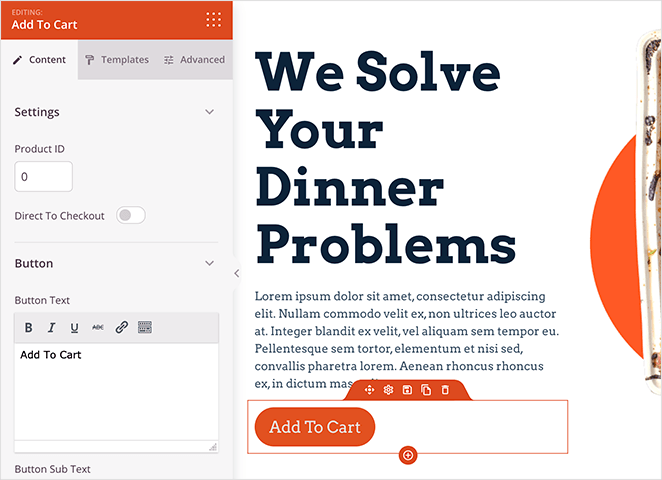 Plus, you can even send visitors straight to your checkout page right after adding a product to their carts. This allows visitors to directly add products to their shopping cart and check out, making the purchase process a lot easier.
Shopping Cart Block
The WooCommerce Cart Block allows you to create custom WooCommerce shopping cart pages with SeedProd's drag and drop builder. It shows the status of your visitor's carts as well as any products they've added.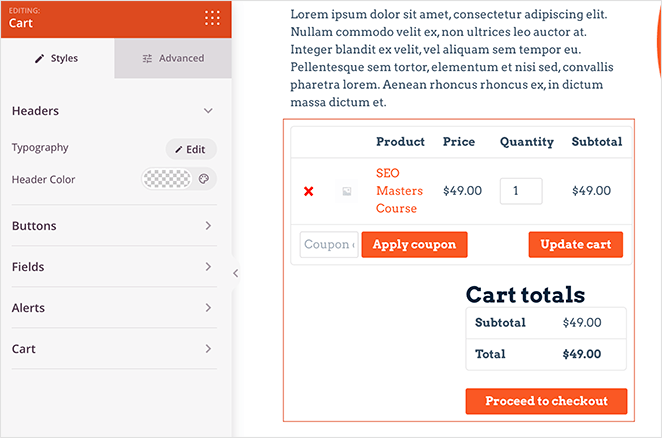 After adding a cart to your page, the style options allow you to change the typography, button colors, and cart styles.
Why not use our testimonial and star rating blocks on your cart page to show social proof and encourage users to checkout.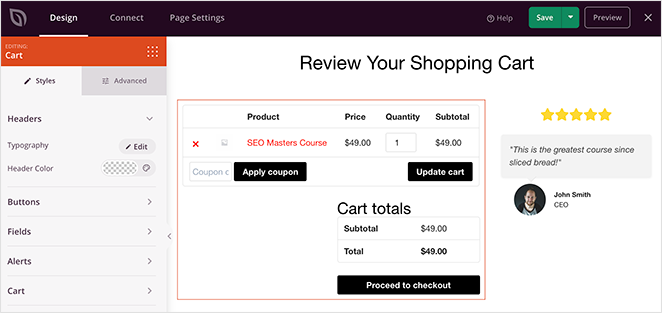 Custom Checkout Block
Our new Checkout Block works in a similar way. With a few clicks, you can create a custom WooCommerce checkout page tailored to your brand.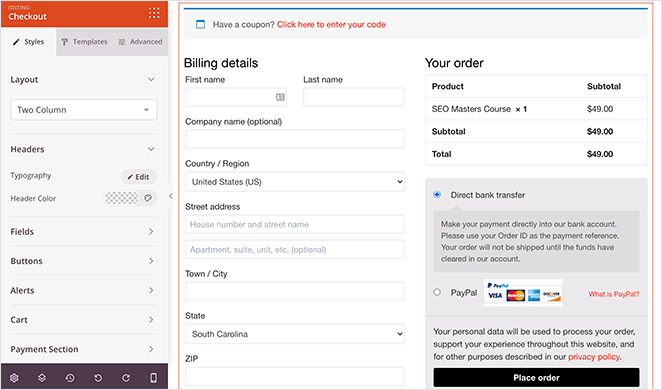 The entire block is entirely customizable in the visual editor. You can choose a single or 2-column layout, change individual fonts, colors, and buttons, and even select templates for your form fields.
When you're happy with your design, simply set it as your chosen checkout page in your WooCommerce settings, and it's ready to go.
Product Grid Blocks
Besides customized carts and checkout pages, we're also pleased to introduce new Product Grid Blocks. With these blocks, you can build dedicated product pages to showcase your best-selling goods.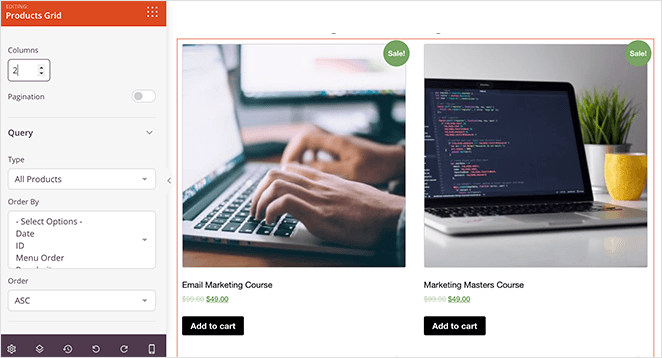 You can customize these pages easily by adding multiple product columns, choosing how products are displayed, and even filtering products by category.
For more control over which products visitors see, we've made individual product grid blocks for:
Recent Products
Sale Products
Best Selling Products
Top Rated Products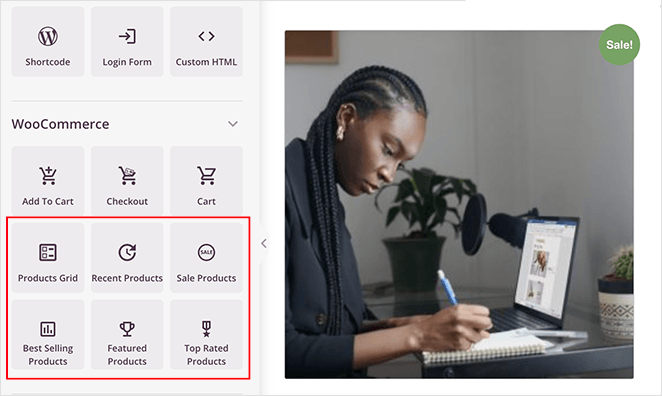 This means you can put people's focus on the products that generate the most sales for your business. You can even add them to your checkout page to cross-sell your best goods and services.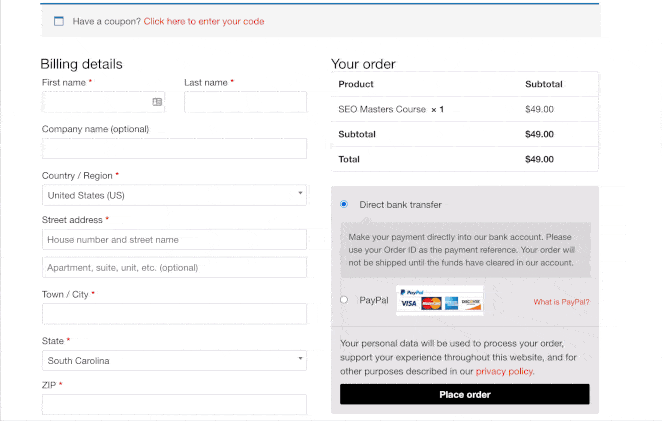 As mentioned earlier, all of these features integrate seamlessly with your existing WooCommerce site. So you can create high-converting landing pages quickly in WordPress without hiring a developer.
And to recap, all SeedProd Elite users can access these features right away.
You can learn the finer details of each new block in our WooCommerce documentation.
That's all for now.
We hope you enjoy these updates as much as we did making them. Stay tuned for the next update, which will include even more ways to grow your business with SeedProd.
If you're not using SeedProd yet, click here to get started today!
Thank you for your continued support in helping us make SeedProd the best landing page builder for WordPress.