It's update time, and we have some exciting news to share with you today. We've just launched a brand new feature for SeedProd sections to help your website stand out from the crowd.
Introducing Particle Backgrounds!
They're an engaging design feature with the power to transform any WordPress design instantly. And the best thing, it takes zero coding to implement.
Check out the video below for a quick overview of this new feature:
However, if you want all the details, keep reading to learn how Particle Backgrounds work in SeedProd.
Liven Up Your Sections with Animated Particle Effects
If you're new to web design or unfamiliar with technical jargon, you probably have no idea what particle backgrounds are, so let's tackle that first.
Imagine tiny, moving particles that create a stunning animated background. Pretty cool, right?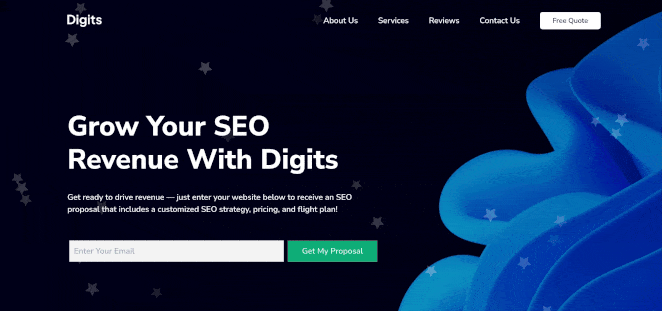 That's a particle background, and they're a fantastic way to add some pizzazz to your website and create a dynamic, eye-catching design.
To get started, you'll need a premium SeedProd plan.
From there, simply click any section in the SeedProd page builder, click the Advanced tab, and enable the Particle Background toggle.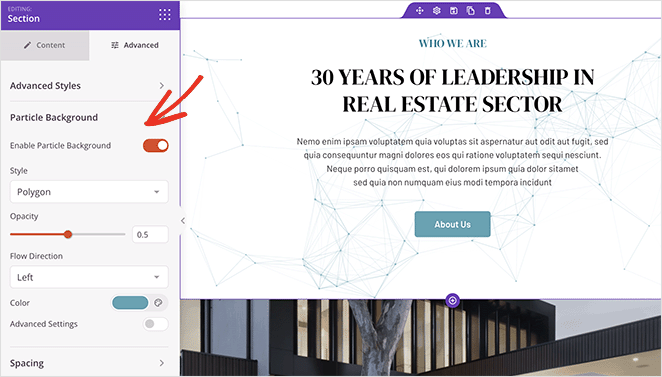 By default, you'll see the Polygon particle style. However, you can click the dropdown menu to choose from 6 different styles or upload your own custom effect.
You can also change the flow direction of particles, assign a custom color, and enable Advanced customization options.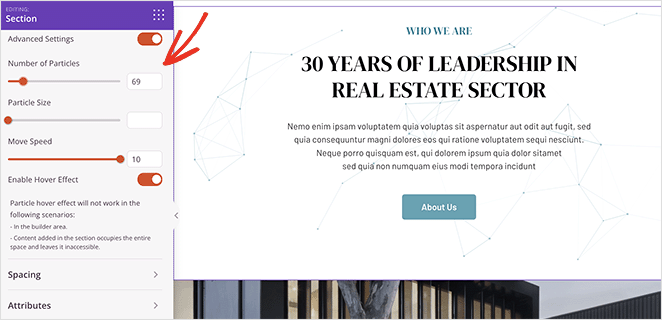 In the Advanced options, you can increase or decrease the number of particles and their size and adjust the particle movement speed.
There's also a nifty hover effect that makes the particles scatter when you move over them with your cursor.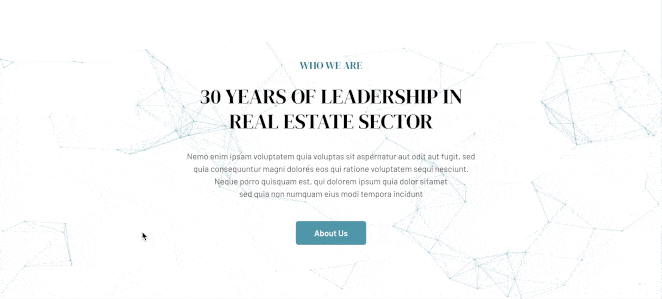 Note: you can only preview the hover effect once you save and preview your page.
4 Fun Ways to Use Particle Backgrounds in WordPress
Many website owners use effects like this for special occasions. One popular example is adding a snowflake particle background during the Christmas period.
However, you can use particle effects to add interest to your WordPress site in plenty of other ways. 
1. Spice Up Your Hero Section
You know that big, beautiful section at the top of your homepage? A particle background can take it to the next level and really make a statement.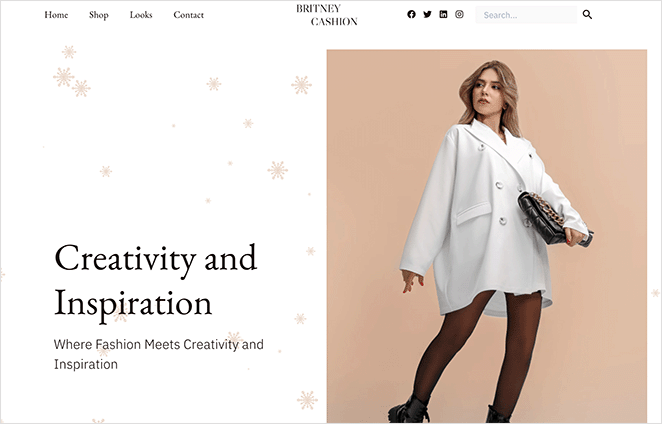 It's a great way to grab visitors' attention right off the bat.
2. Highlight Products or Services
Whether you're running an online store or offering services, particle backgrounds are a fantastic way to make your products or services stand out.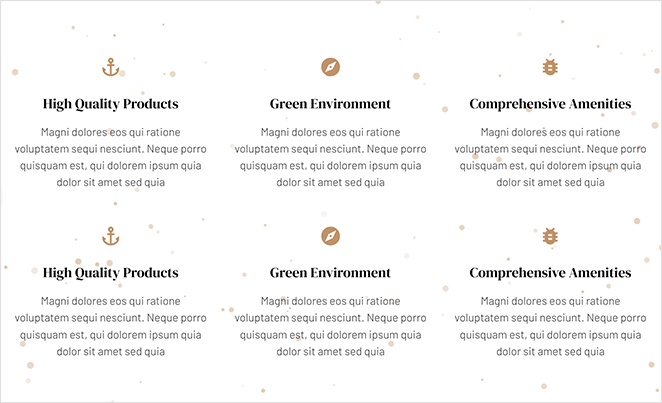 Use them on landing pages or product pages to really make an impact.
3. Make Opt-in Forms Pop
Let's face it – opt-in forms can be a bit boring. But with a particle background, you can add a little extra flair and make it look more professional.

Plus, it should encourage more people to fill it out!
4. Jazz Up Your Footer
You might not think of your footer as the most exciting part of your website, but it's still important. Adding a particle background can help tie everything together and make your site feel more polished.

And those are just a few ideas – the possibilities are endless!
New Website Template Kits
Besides this engaging new feature and some essential bug fixes, we've released the following new website template kits.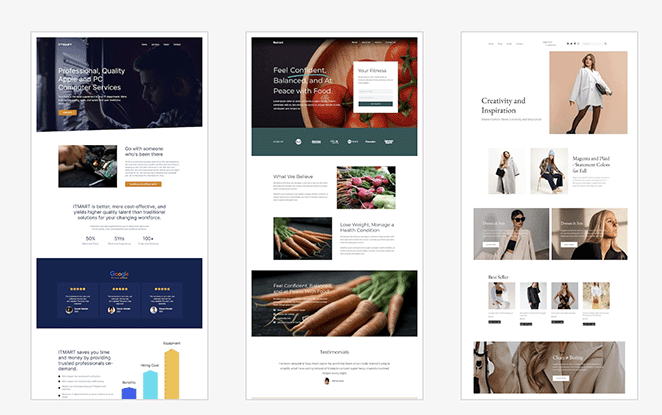 Fashion Portfolio (WooCommerce)
Computer Technician
Nutrition Consultant
You can view them in the template library on our Themes page and inside the SeedProd plugin.
Looking for a design that we don't currently offer? Get in touch to tell us exactly what you need.
Update Your SeedProd Plugin Today
That's all for now.
We hope you find this new feature helpful. Just remember, Particle Backgrounds are for premium SeedProd plans, so if you haven't already done so, now is the best time to upgrade and try this exciting new update.
We're super grateful for your ongoing support and feedback. And as always, thank you for helping us make SeedProd the best WordPress website builder.