The latest SeedProd update is here, and we have some exciting new features to help you create higher-converting landing pages and websites.
Today we're thrilled to introduce the engaging Hotspots and Price List blocks, along with some under-the-hood personalization to keep your SeedProd workspace just the way you like it.
Here's a quick overview of today's announcement:
It's a lot to cover, so keep reading to learn how to use these features for your business success.
Display Interactive Images with Hotspots
Adding interactivity to your site is a great way to keep users engaged and encourage them to stay longer on your website. But it's not exactly easy to keep it consistent across desktop and mobile devices.
The good news is our responsive Hotspots block can help you offer an engaging, interactive experience on any screen size without code.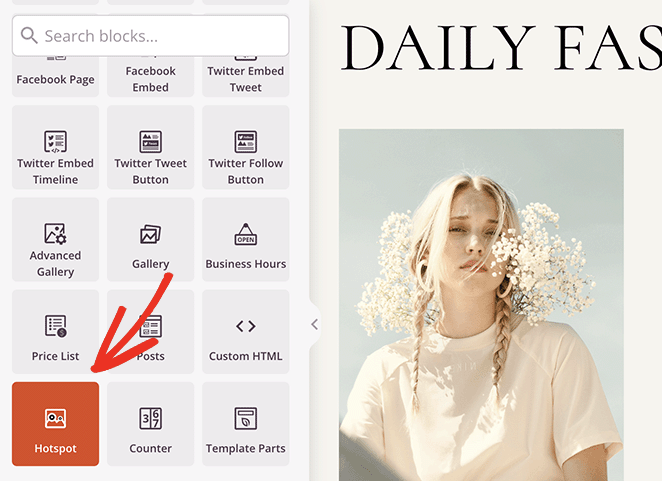 Available to everyone with a paid SeedProd license, Hotspots let you add pins to a specific area on an image. Users who hover over or click the pin will see a tooltip with more information.
Configuring the block takes a few seconds, and the customization options are easy to navigate. Simply upload an image from your media library or computer, then add as many hotspots as you want.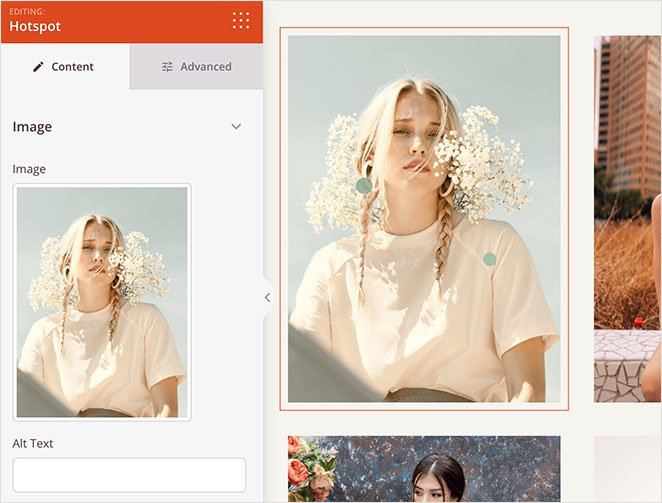 Each Hotspot has a text editor for entering your tooltip content, and you can change the pin position by dragging a vertical or horizontal slider. You can also customize the pin color, use linked text, or choose a custom icon instead of the default circle pin.
For some extra flair, there are 2 Hotspot animations: Soft Beat and Expand. This is a fantastic way to subtly draw attention to your image and indicate where to click.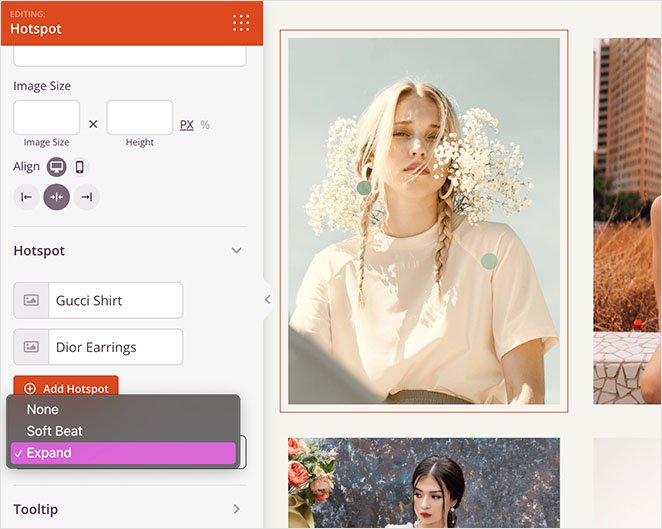 With your pins in place, you can customize the Hotspot tooltip by changing its position, triggering it on click or hover, and adding a closing animation. You can also disable the tooltip arrow and set the max width based on your design needs.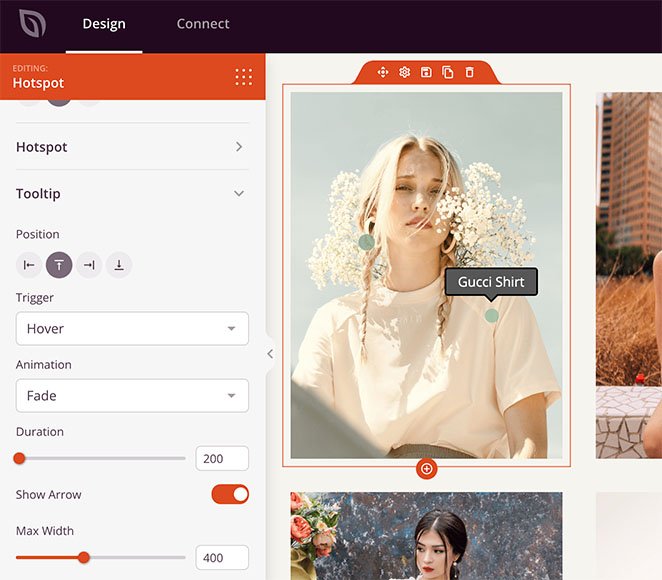 Hotspots can make your website images more interesting while allowing visitors to learn more without navigating to a new page. It's a great way to minimize page loading times and make your site faster.
More importantly, image hotspots can positively impact user experience and, with the right link placement, can increase conversions.
For example, eCommerce websites can use Hotspots to highlight recommended products in lifestyle shots. Or, if you're a blogger, you can link to affiliate products from your latest gift guide creatives.
You can even use them to showcase experts on your team.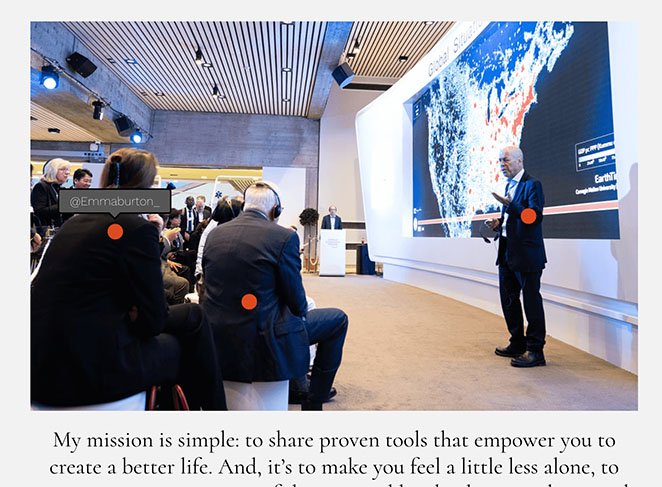 Simply tag everyone in a group photo with their social media handles and area of expertise to boost your credibility.
Create Pixel-Perfect Price Lists
Another new block out today for paid SeedProd users is the Price Lists block. It lets you give list items a distinctive and organized look without overwhelming the rest of your web design.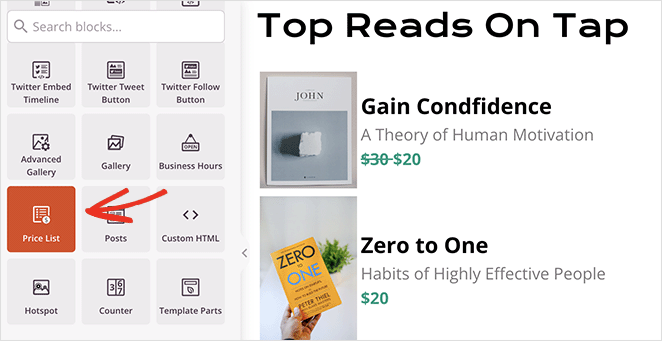 You can customize every aspect of your list and present it in the most visually appealing way for visitors. Simply drag and drop the block onto your page, add items to your list, and tweak the settings by pointing and clicking.
Each item can have a custom title, description, image, price, and link. You can even enable the discount feature to increase sales.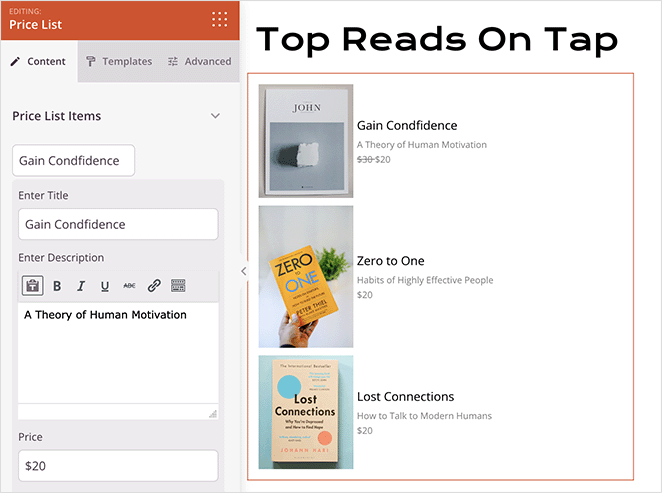 Some other settings you can tweak include the image layout, shape, width, price position, and the overall alignment of the entire list. In the Advanced tab, you also have full control over the colors, fonts, and styling.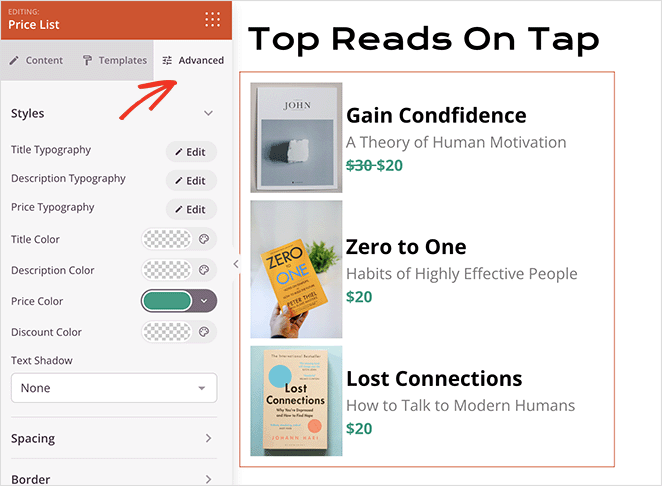 Plus, if you're in a hurry, there are 3 premade templates for the perfect layout.
If you're unsure how to use this feature, we have a few great ideas below:
Whatever your business type, price lists offer new and exciting ways to present products and services to your audience.
Personalize Your SeedProd Workspace
Next are some tweaks we've made to SeedProd's memory. Previously, if you expanded a certain menu or opened the layout navigator, it would go back to the default layout if you closed the builder.
We realized that it can be slightly frustrating if you have a set workflow, so we made some changes that prevent that from happening in the future.
For example, if you never use the WordPress or WooCommerce blocks and hide them from your sidebar, the builder will remember your preferences and keep them hidden the next time you open them.
Similarly, if you like having the layout navigation open, it will open automatically for your next SeedProd project.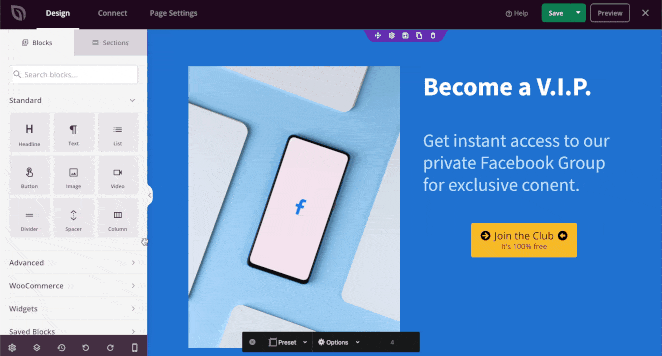 Personalization is available to all SeedProd users, both free and paid, so you can create the perfect workspace and make your workflow much more efficient.
Discover 8 New Website Kits
Last but not least are some exciting new themes we've added to our Website Kits library. Based on your feedback, we're constantly working on new designs for different business industries.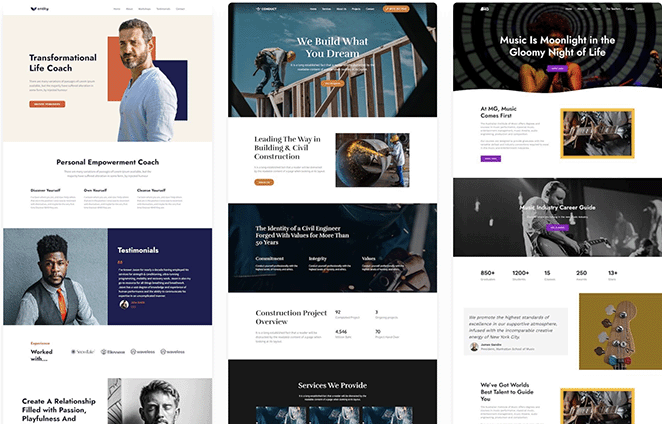 Here's a round-up of the latest templates you can try out:
Venture Marketing Firm
Motivational Speaker
Music House
Fashion Influencer
Food Truck
Life Coach
Construction Theme
Salon Website
Church Theme
e-Course Website
Martial Arts School
Budget Hotel
Update Your SeedProd Plugin Today
That's all for now. Update your site to the latest version of SeedProd today to try these new powerful changes.
If you're new to the SeedProd plugin, now is the best time to get SeedProd Pro and take these features for a spin.
And if you have questions about these features, don't hesitate to contact our customer support team. We're always ready to help.
We're so grateful for your support, suggestions, and feedback. Please keep them coming. Our commitment to making SeedProd the best WordPress website builder is only getting stronger as we continue to win together with our customers.