The Content Toggle block allows you to display two headings and toggle between them by clicking on a switch to see their content. This block is especially useful when you have two sets of content to display, and you want to give users the option to switch between them without cluttering the page. With this block, you can create an intuitive interface that saves space and improves user experience. Simply add your content to each heading and let the toggle switch do the rest!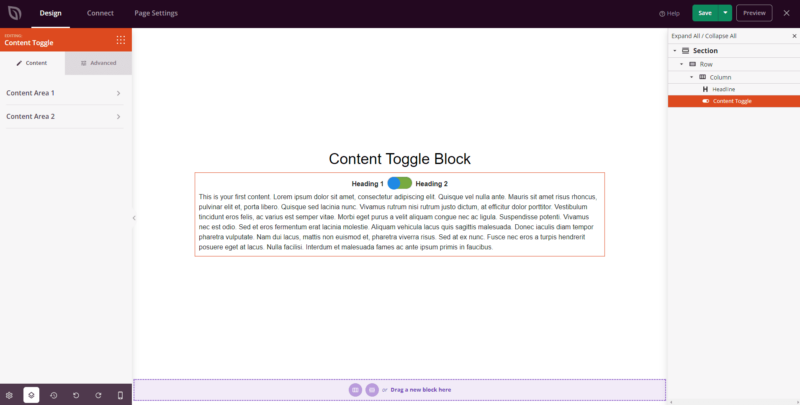 Using the Content Toggle block on your SeedProd pages
Under Design > Advanced >  Drag and Drop the Content Toggle block to the page.

Once added, click on the Content Toggle block to open its settings. In the Content tab, you will be able to edit the headings and the type of content to display (Content or Template Parts).

On the Advanced tab, you will able to style the typography and colors of the headings and content. You will also find more options to style the switcher, and controls for border, spacing, attributes, animation effects, and device visibility options.

That's it! Make sure to always save your work.