Interested in elevating the shopping experience on your download page? The Easy Digital Downloads Cart block empowers you to craft a personalized and visually captivating cart page for your valued customers.
This guide will walk you through the process of configuring the EDD Cart block on your website.
Requirements
---
The Easy Digital Downloads Cart block enhances your ability to create a personalized and visually appealing cart page for your customers. To use this block, make sure you have the Easy Digital Downloads plugin installed on your website.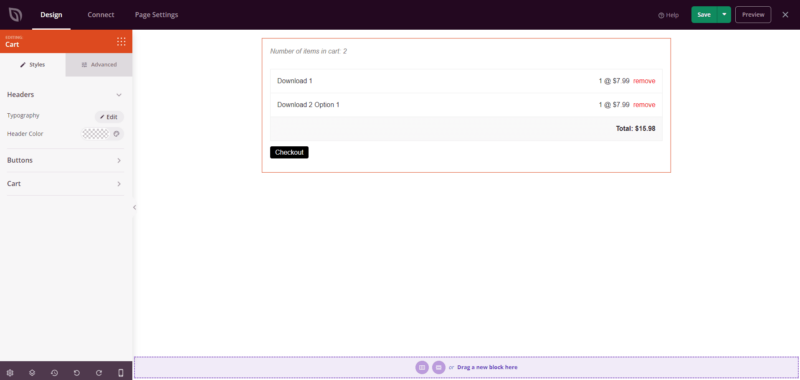 Using the Cart block for Easy Digital Downloads on your SeedProd pages
Go to Blocks > Easy Digital Downloads and drag and drop the Cart block onto your page.

Click on the Cart block to access its settings.

In the Styles tab, you can customize the headers and buttons of the cart. You'll also find typography and color controls to style various elements within the Cart block.

On the Advanced tab, you'll discover options to adjust spacing, attributes, device visibility, and animation effects for further customization.

That's it. Make sure to save your work!