The Alert block will allow you to add an important message on your pages by displaying a colored alert box.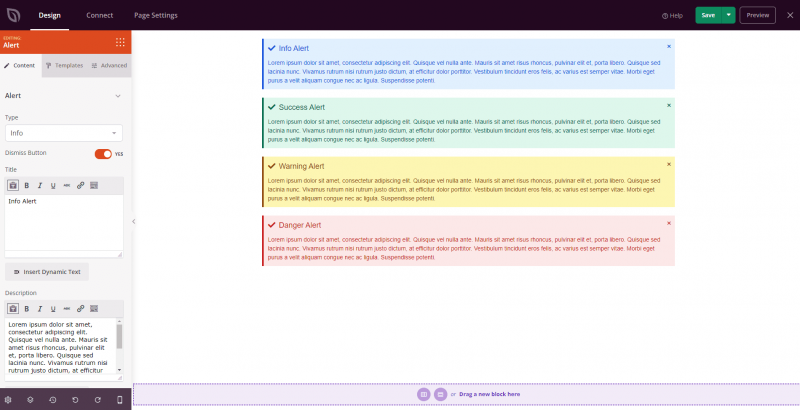 Using the Team Member block on your SeedProd pages
Under Design > Advanced >  Drag and Drop the Alert block to the page.

Once added, click on the Alert block to open its settings. This will give you access to predefined alerts for Info, Success, Warning, and Danger messages. You can also choose to enable/disable the Dismiss Button, edit the Title and Description, add an Icon, change the title's heading tag, and adjust the alignment and font size.

On the Templates tab, you will find additional styles for your alerts.

On the Advanced tab, you will find more options to add more styles, as well as controls for border, spacing, attributes, animation effects, and device visibility options.

That's it! Make sure to always save your work.