How to Manually Update the Plugin
---
To manually update the plugin first check what version you have. To check the version open the plugin and look at the bottom of the dashboard. You will see the plugin version listed there.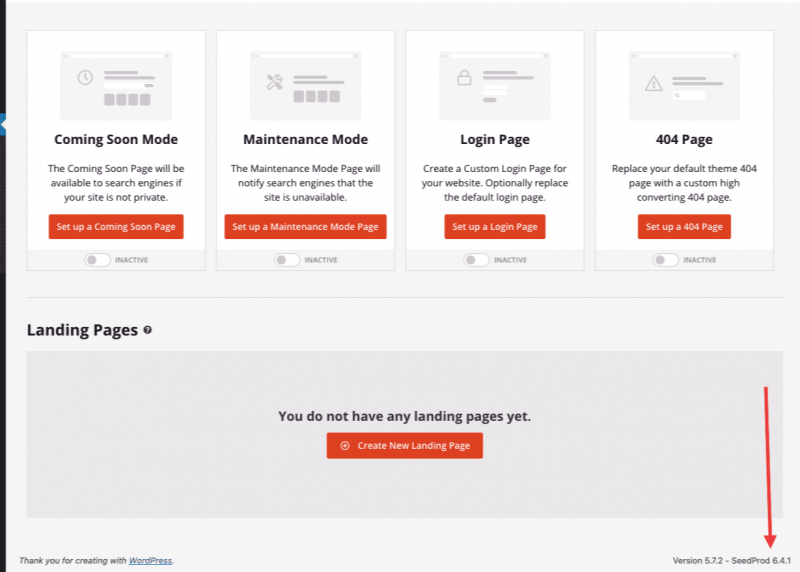 Next download the latest version from https://www.seedprod.com/members
Once download go to the Plugins menu in WordPress and click Add New and then Upload as shown below: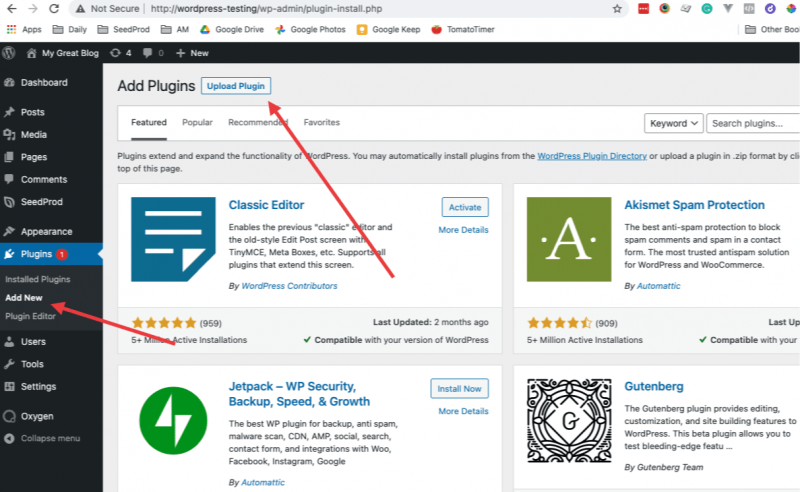 Finally, upload the new version and replace the old version. That's it!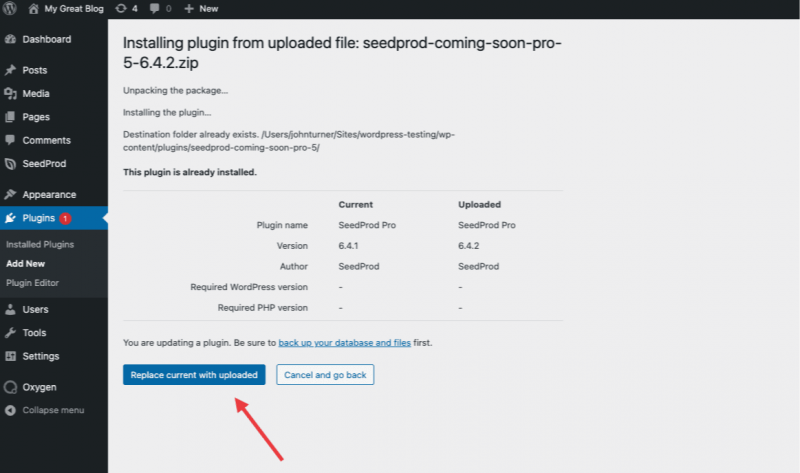 If you are still unsure how to manually update, please contact us.
---
---