Last updated on: August 29, 2019
When it comes to building a great under construction page, customer-facing companies have a different set of concerns from business-to-business companies. As Masterful Marketing notes, these types of businesses are similar, but different.
B2C companies have to:
Put their products or services front and center – that's what the customer cares about.
Cast a wide net – your target market is anyone who's interested in your offerings.
Use imagery to create and reinforce your brand identity.
Tie the decision to buy to emotions related to identity, desire, or price.
How does this list factor into an excellent under construction page?
I'm glad you asked! Let's take a look at some of the best B2C under construction pages from SeedProd's showcase, as well as a few favorites from the web. We'll look at how they get customers excited about their products and services, and then how they use their under construction page to get email signups, social media interactions, and more, from their future customers.
First up, let's look at some great examples from the SeedProd showcase.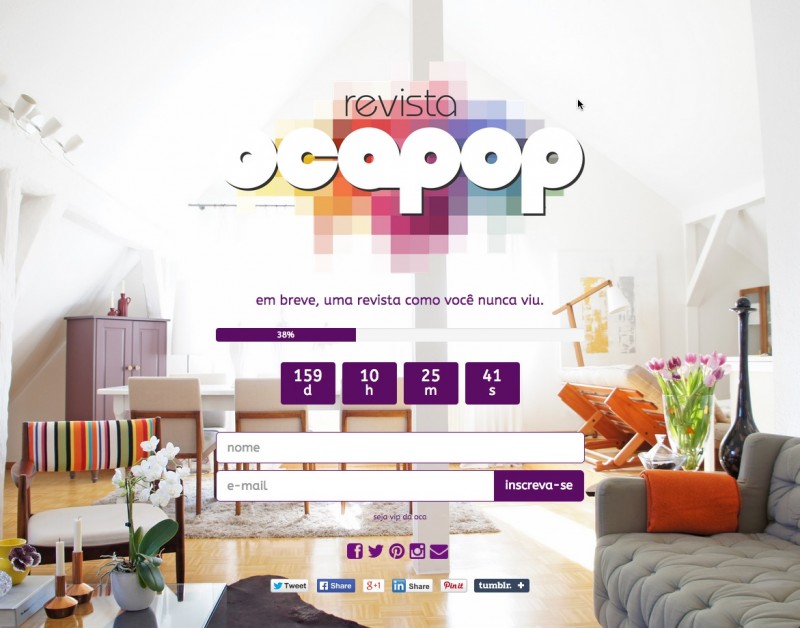 Revista OcaPop's under construction page is one of our favorites (after all, it's part of our homepage imagery). We're guessing it's a favorite with its future home interiors magazine customers, too. The imagery shows customers exactly the type of style and design to expect from their digital magazine, and when, thanks to a launch counter. Customers looking for this type of content may be looking for ideas or want the products shown in the image. There's a handy email signup to stay informed, and prominent links to follow or share the page on social media.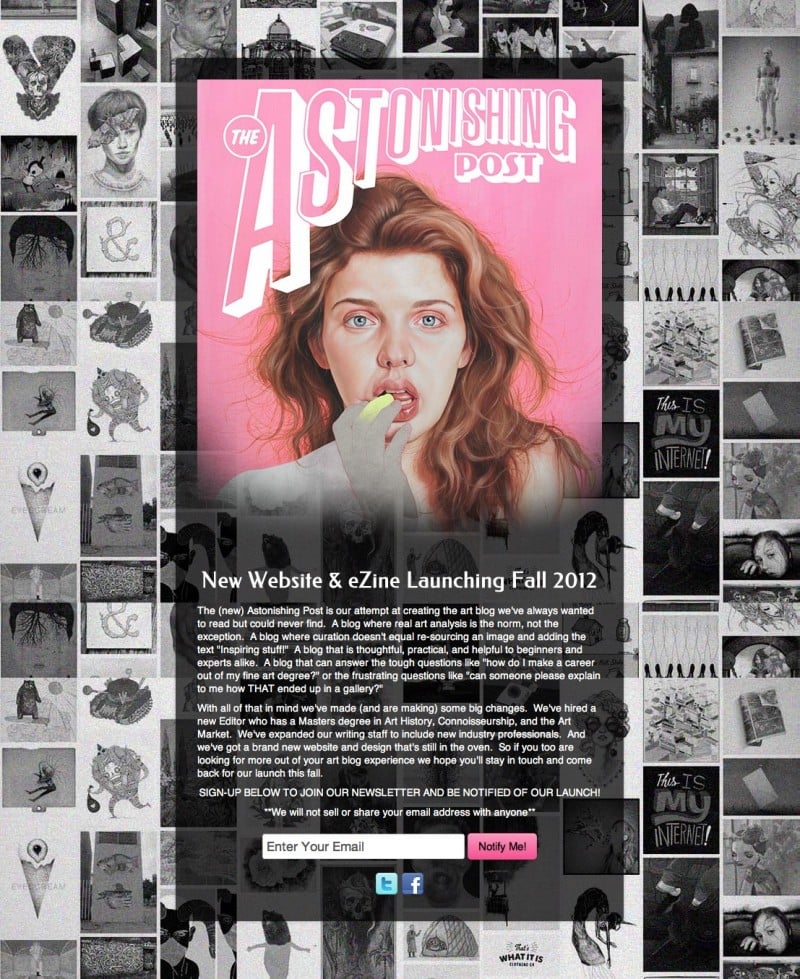 The Astonishing Post under construction page targets a different kind of online magazine audience. The collage of black and white drawings is really distinct and fans of this style of art are likely to identify with it. One image even says "This is my Internet!". The text block, highlighted by a splash of pink, speaks directly to future customers, telling them how the site can help them and then makes a strong call to action to join the newsletter and be notified of the launch.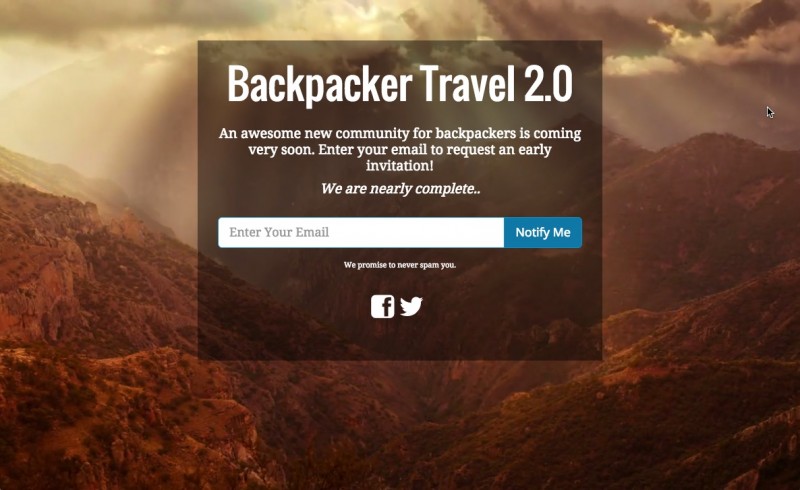 Backpackers love beautiful scenic views like this one. It's the reward for hiking through rough terrain. A picture like this might have potential customers thinking about their favorite backpacking trip, or planning their next one. The under construction page also invites potential customers to identify with and join a group of like-minded individuals. A simple email signup and social media links show them how.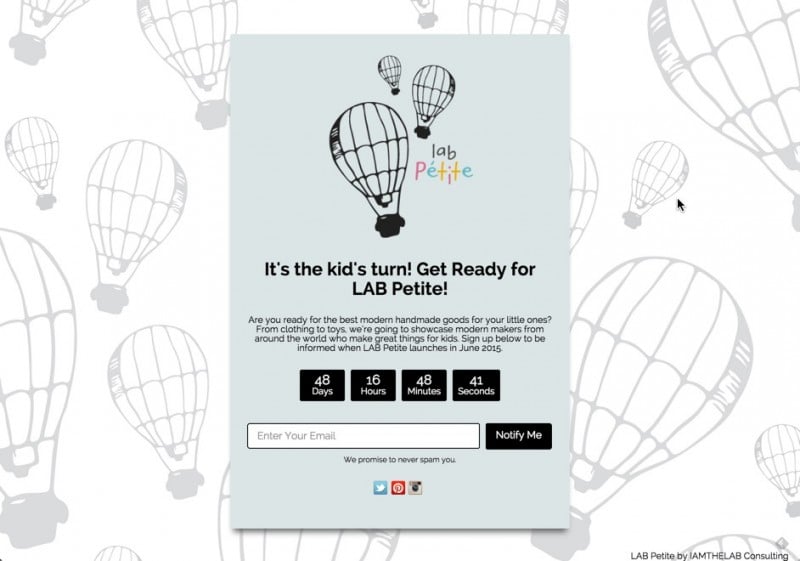 Lab Petite's under construction page uses repetition of their balloon logo to help reinforce its brand identity. Brightly colored text signals to potential customers that this is a business that caters to their kid's needs. The appeal of the products is pretty broad – almost any parent with a small child could be persuaded to buy "modern handmade" clothing and toys. A counter tells parents when the site will go live and the email signup means they'll be notified when it does.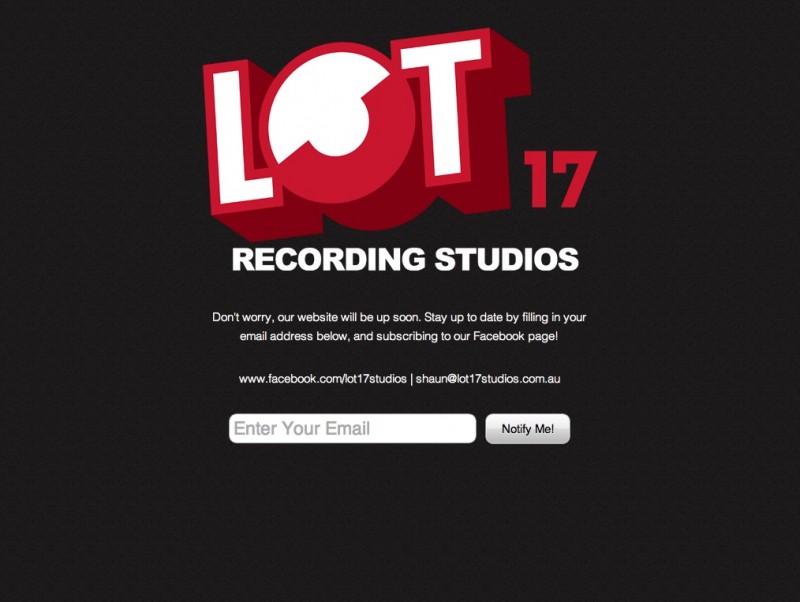 Like Lab Petite, Lot 17 Studios is another B2C company that emphasizes their brand to attract future customers. The recording studio's oversized logo uses a bold, retro font that likely appeals to their demographic. Links are listed for future customers to learn more and connect through email, and a simple email signup notifies potential customers when the site launches.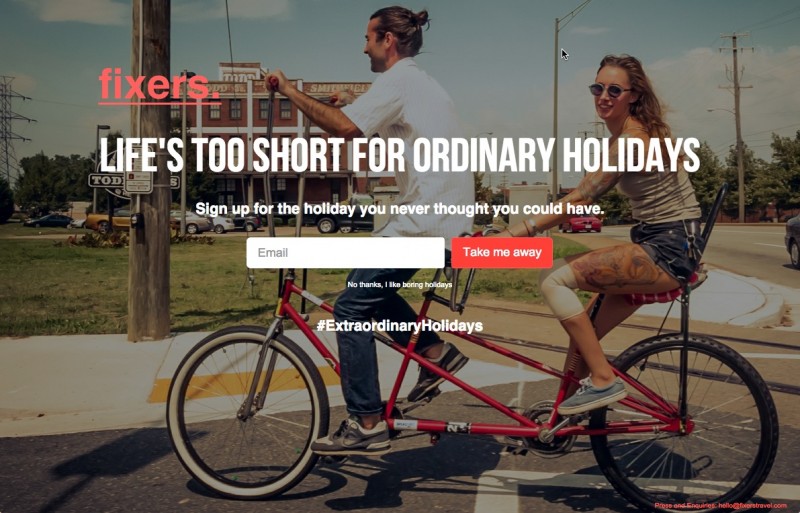 An under construction page has the potential to really connect with your customers. Many people could identify with the tagline: "Life's too short for ordinary holidays". Everyone wants an "extraordinary" vacation. But the page leaves room for potential customers to define for themselves what kind of extraordinary vacation they're looking for. The imagery suggests Fixers offers will appeal to young, adventurous travelers, but again, it's not too specific. The models could be in any number of countries. The email signup gives customers a way to learn more, with the hashtag opening the door to social media engagement.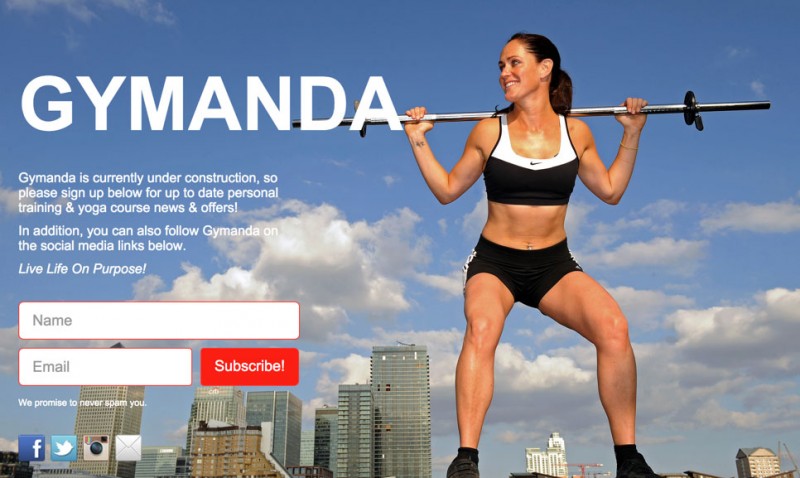 If you are your product, it makes sense to put yourself on your under construction page. Gymanda's page features the personal trainer and yoga instructor in a fun pose that puts her on top of the world. Future customers can get a good sense of what they're signing up for – they can see who they'll be working with and that she's a fun and positive trainer. The text gives a call to action for interested customers to signup for email news and connect on social media.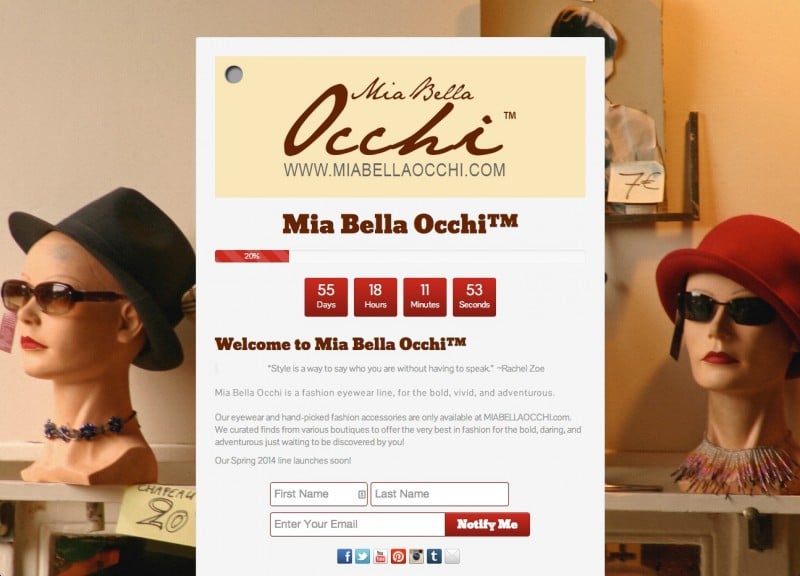 Mia Bella Occhi is another under construction page example that puts the products in front of potential customers except, instead of personal training, this company sells a line of fashion eyewear to its customers. Stylish customers will likely identify with the copy in the content window, using fashion to express themselves or feeling "bold, vivid, and adventurous". There's an exclusivity to the page's offer as well, telling potential customers to sign up for access to their exclusive product line.
Let's look at a few more examples that aren't from our SeedProd showcase. As you can see, these under construction pages have similar elements to get their users excited about their products and services.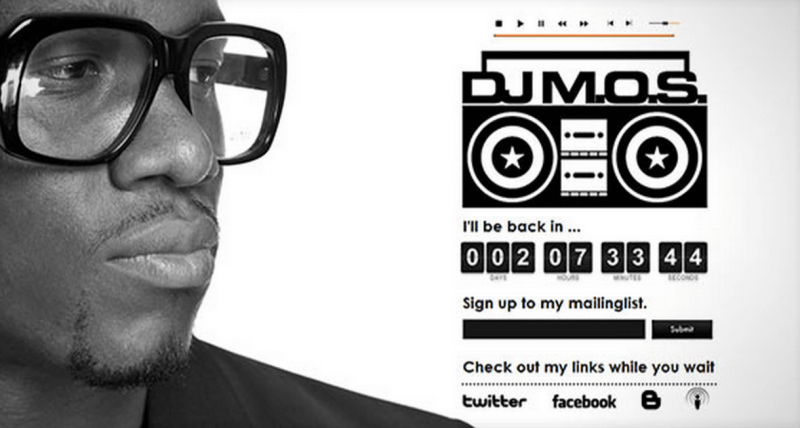 The IAMDJMOS under construction page puts the product – DJ M.O.S. – front and center. Potential music customers can see who is making the music they'll listen to. A unique graphic logo helps build the DJ's brand identity. A counter, email signup, and social media links give potential customers three ways to stay informed and connected.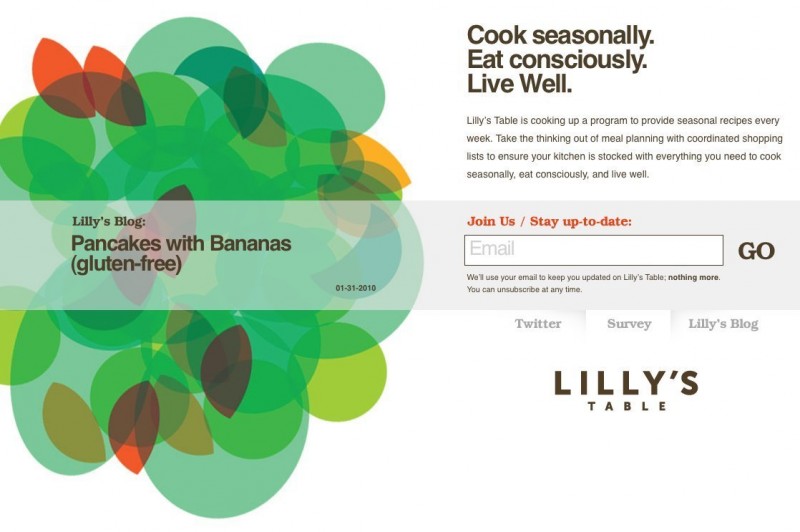 Lilly's Table uses a repetitive graphic and color scheme to help build its brand identity. The bold headline copy appeals to a wide variety of potential customers who want to cook healthy meals. The email signup is prominent and social media and blog links are included for potential customers who want to learn more.
Wrapping Up
Your B2C under construction page doesn't have to be boring or plain. You can use a wide variety of visuals and copy to get your potential customers excited about your products and services, and prompt them with unique calls-to-action to suit your business needs.
Beyond just imagery and text though, you'll notice all these under construction pages included email list signups, social media sharing or profile links, and occasionally links to other content as well. You can and should include these features in your under construction page as well to get customers interacting.
If you're ready to build your own under construction page, consider SeedProd's own Coming Soon Pro WordPress plugin. Many of the examples you see here were built with it.
As you can see from the SeedProd examples above, this is a really versatile plugin. Each website owner can start with the same plugin, but build completely different and unique under construction pages perfectly suited to their needs. It's hard to believe so many of these pages were built with the same plugin, but we're so glad they were.
What's your favorite under construction page design and what makes it your favorite? Let us know in the comments!